Discussion Starter
•
#1
•
Hey everyone, I finally got a start on rebuilding my tranny today.
Since this is my very first time opening up a transmission, I've taken pictures for each and every step of the way, except for a couple parts (because my phone battery died!!!)...
Also, since this is my first time PLEASE give me your comments and opinions!! Quite frankly, I don't know what I'm doing - i'm just following the steps printed in the HELMS manual. So, if you see something I did wrong PLEASE LET ME KNOW!!!! I don't want to screw this up (hopefully I haven't already) so I need everyone's help on this.
: - )
Anyway, on to the build/rebuild: My plan for this tranny is to rebuild it with new bearings, seals, and synchros - and also install an MFactory LSD. I bought a full rebuild kit from Dave @ SMS. He was very helpful with the rebuild kit, so a big props goes out to him!
- The below picture shows my taping job on the mainshaft. This was my first mistake. I put WAAAYY too much tape on. It was so thick that when I needed to lift out the mainshaft/shiftfork/countershaft assembly it got stuck, because of my STUPID tape! Yes, I'm a moron.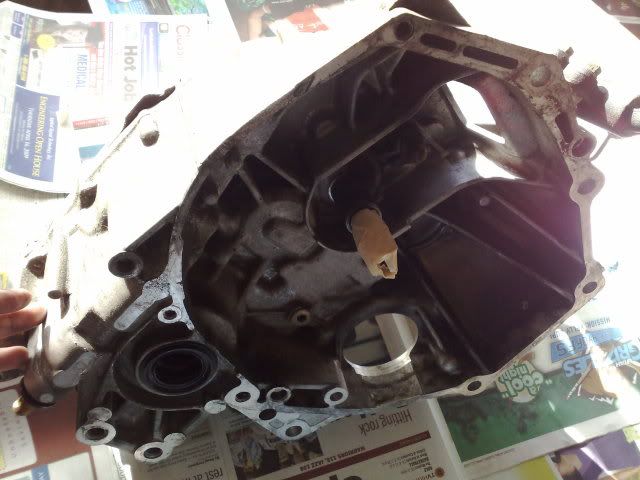 -Here's the tranny ready to go.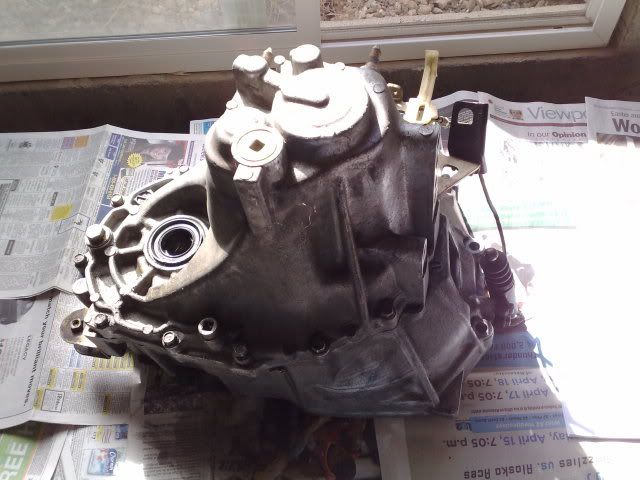 -Unbolted brackets. I also took off the slave cylinder.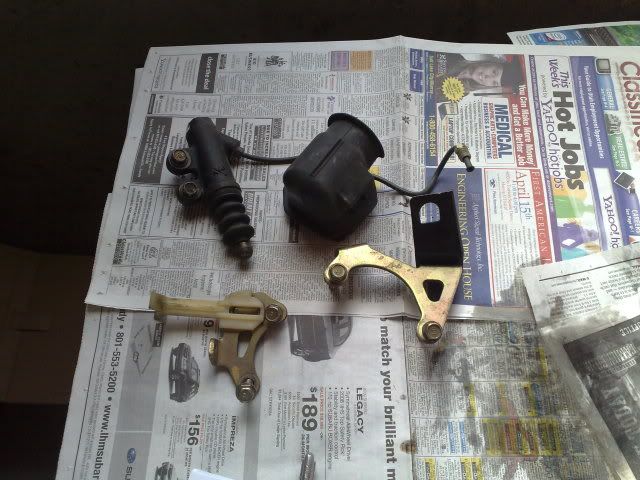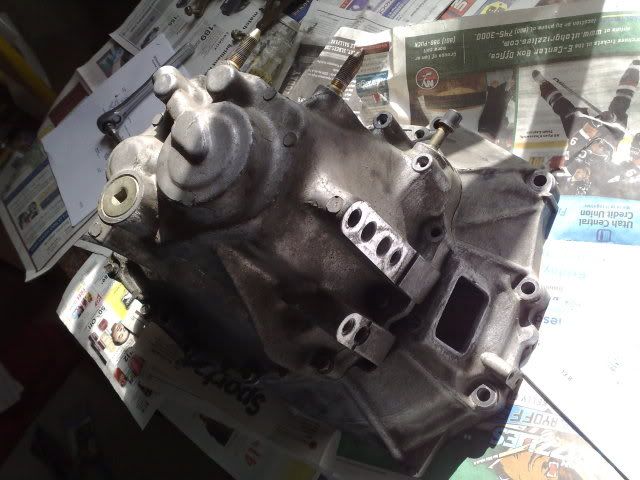 -I should've done this FIRST!!! Stood up the case on wood so the mainshaft wasn't being smashed against my workbench.
Sensitive content, not recommended for those under 18
Show Content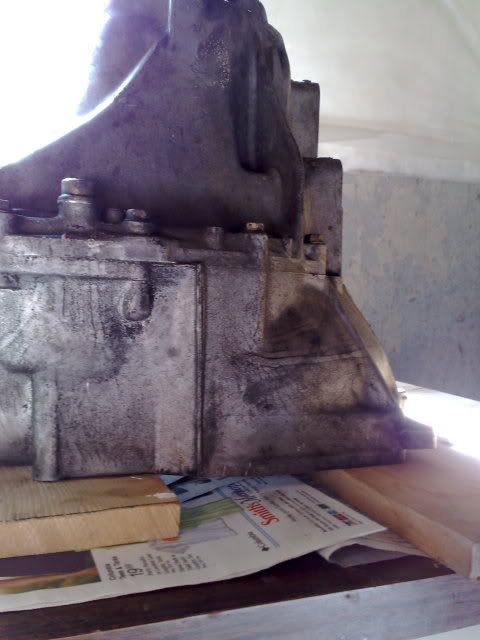 -Take this thing out... It definitely had some RTV sealant in there.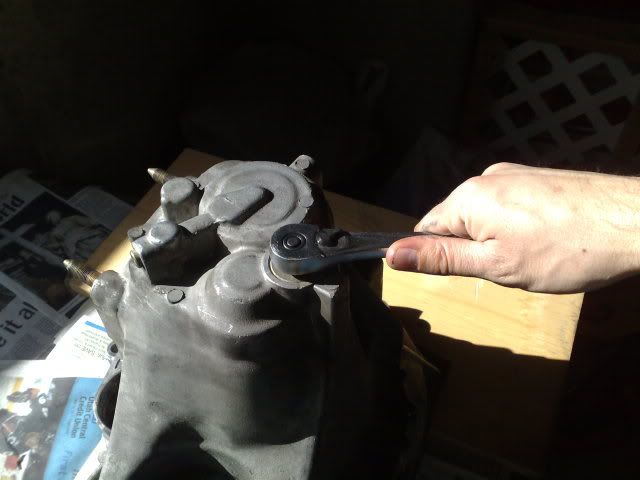 -There you can see the clip holding in the countershaft.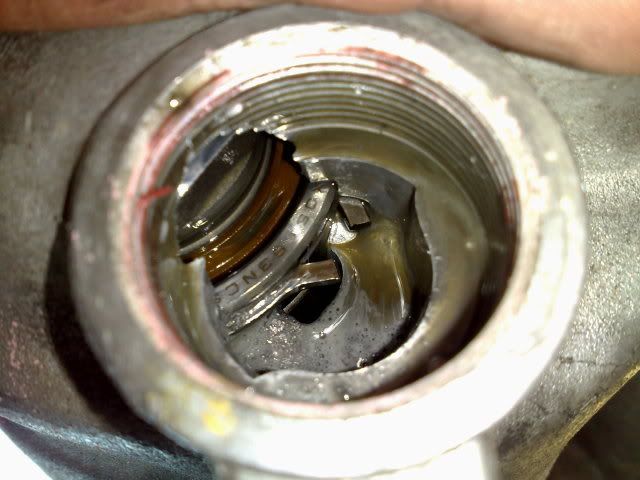 -Removed all of the case bolts.