My EJ1 has been through a lot since I got it in 2006.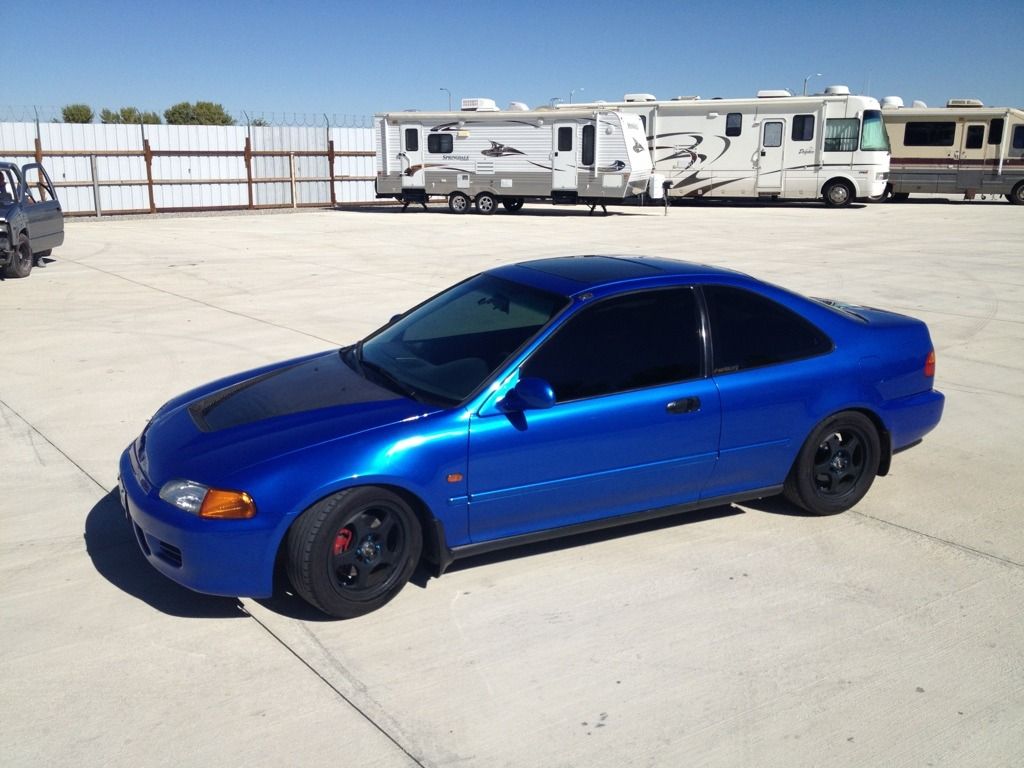 IT was supercharged...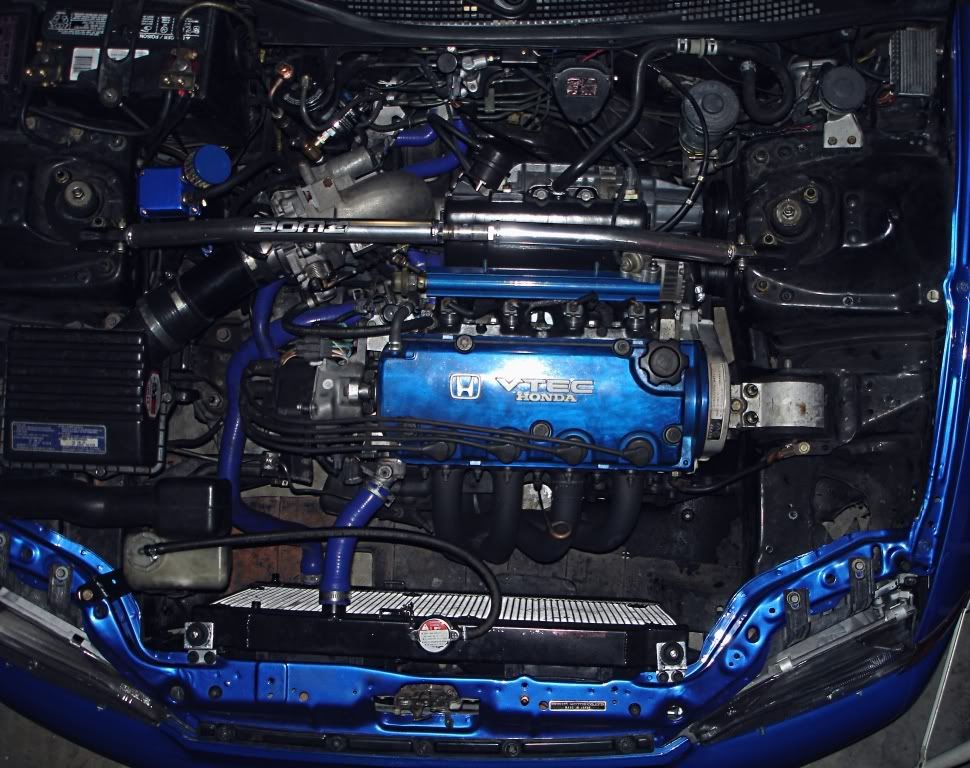 Turboed...
I blew the ring lands on cylinder #3. parted it out. Now I'm building a high compression B18B1. Going to convert to vtec later down the road. Also doing a complete tuck and shave job on the bay.
The build is as follows:
B18B1 block:
81.5mm PR3 teflon coated pistons
complete balance from flywheel to crank pulley
shotpeened rods with arp bolts
ARP head studs
ACL race bearings
all new seals & gaskets
polished crank
GSR water pump
GSR timing belt
HEAD:
stock P75 head (same as B18B1)
resurfaced and checked
LS transmission:
new synchros
new bearings
new seals
OBD1 P72 ECU Stock for now
going to chip it and run on crome
MISC:
welded OEM mounts
Integra full aluminum dual core radiator with dual slim fans
silicone radiator hoses
2.5" mandrel bent exhaust with 18" louvered resonator and magnaflow performance XL muffler
DC header
Suspension:
PIC full coilovers
skunk2 pro series front camber kit
rear disc conversion
Engine Bay:
brake line tuck
steel braided clutch line
billet clutch reservoir
fuel line tuck
wiring harness tuck with MIL Spec connector
fill and smooth all unnecessary holes
paint concrete gray
battery relocated to trunk
fuse box relocated to glove box
So far the block is at the machine shop with everything they need to get it done. I should head from them some time next week. I've been working on the engine bay in the meantime. removing the interior, climate control boxes, brake lines, fuel filter and lines, clutch lines, wiring. Welding and grinding holes in the bay. here's my progress so far...