Discussion Starter
•
#1
•
Decided to make my own catch can setup designed for N/A. My routing will be nothing special, just putting it in-line between the PCV valve and the I/M; however, I think my design of the can itself should be pretty effective and efficient. At least I am hoping so.
Before I began, I made a few diagrams. This is the one I went with...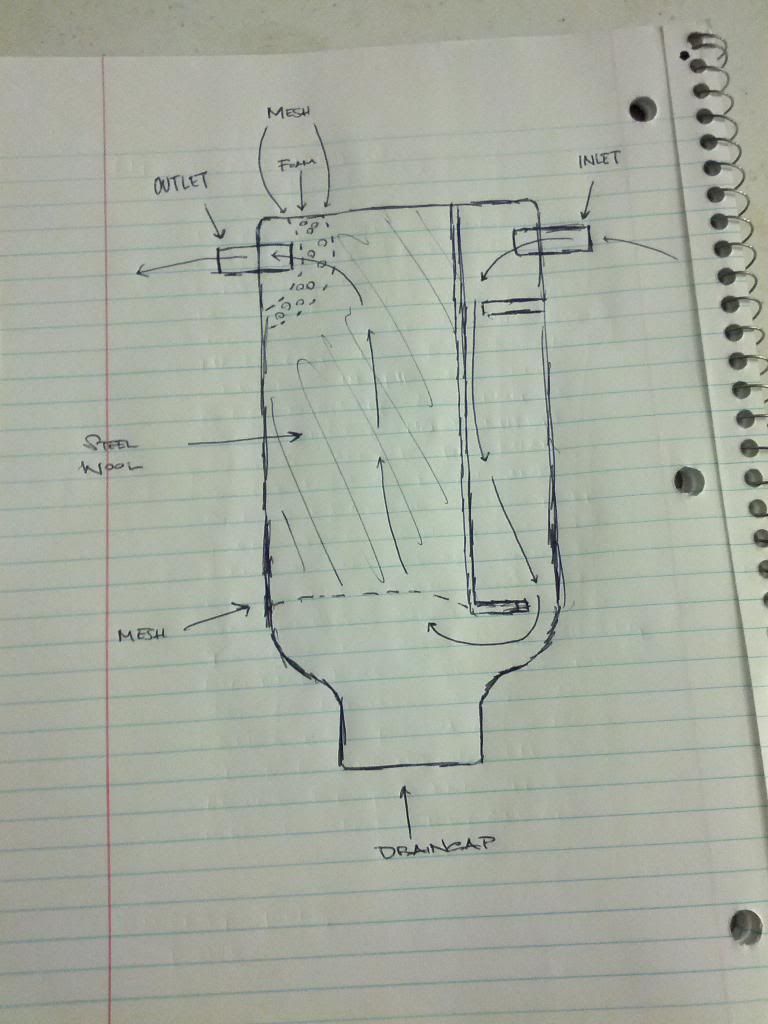 I added some particulate filtration in the form of stainless steel mesh and foam at the entrance to the outlet because I'm afraid of the steel wool breaking up and entering in the I/M. With past experience, I've noticed that pretty much all grades/coarseness of steel wool tends to break apart and leave plenty of fibers behind during use, and even during delicate handling. Since this is an N/A setup being connected to the engine as a vacuum source, I wanted to eliminate any chance of steel wool fibers entering the intake by fabricating a non-restrictive/degradable filter inside the can.
Below is the can I selected all taped off and ready to be cut. $5 at my local grocery store.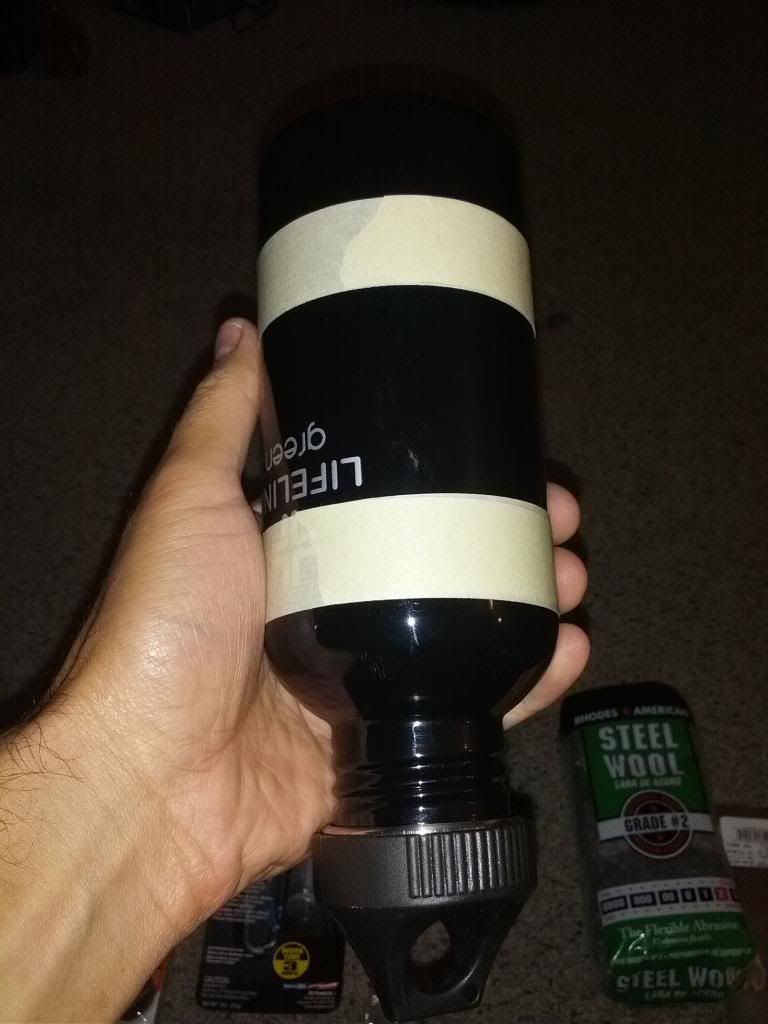 The can sectioned off...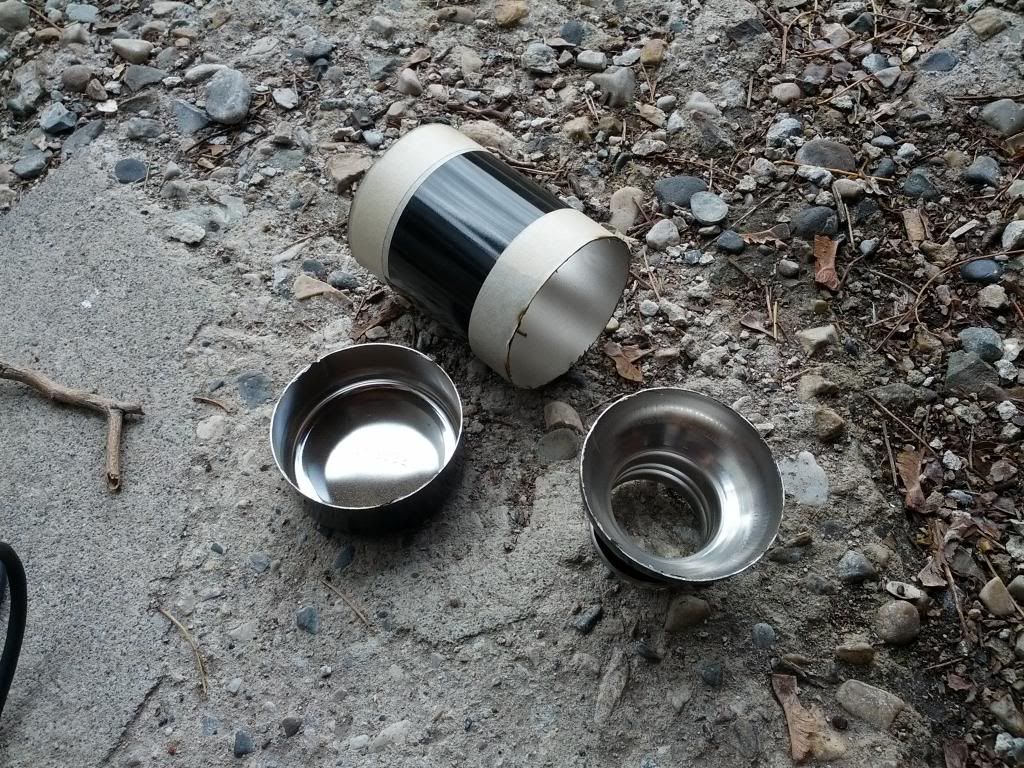 Using my dremel and a cutting bit, I was able to make the holes the right diameter and roundness for the threaded fittings to screw in without the use of a nut on the other side.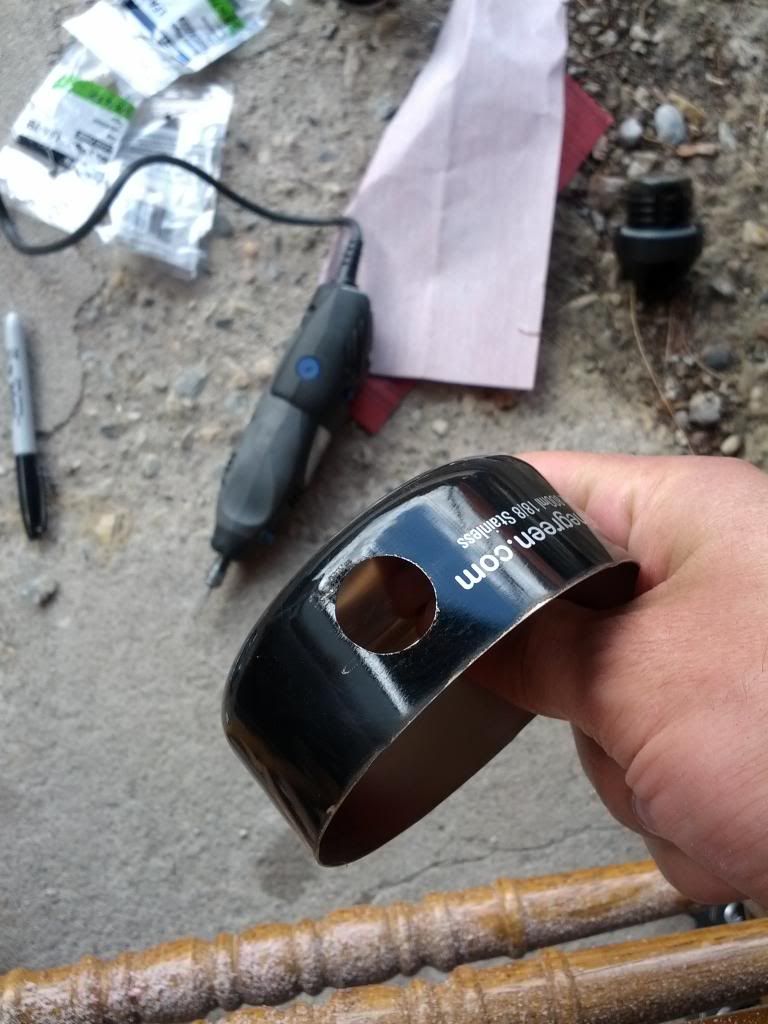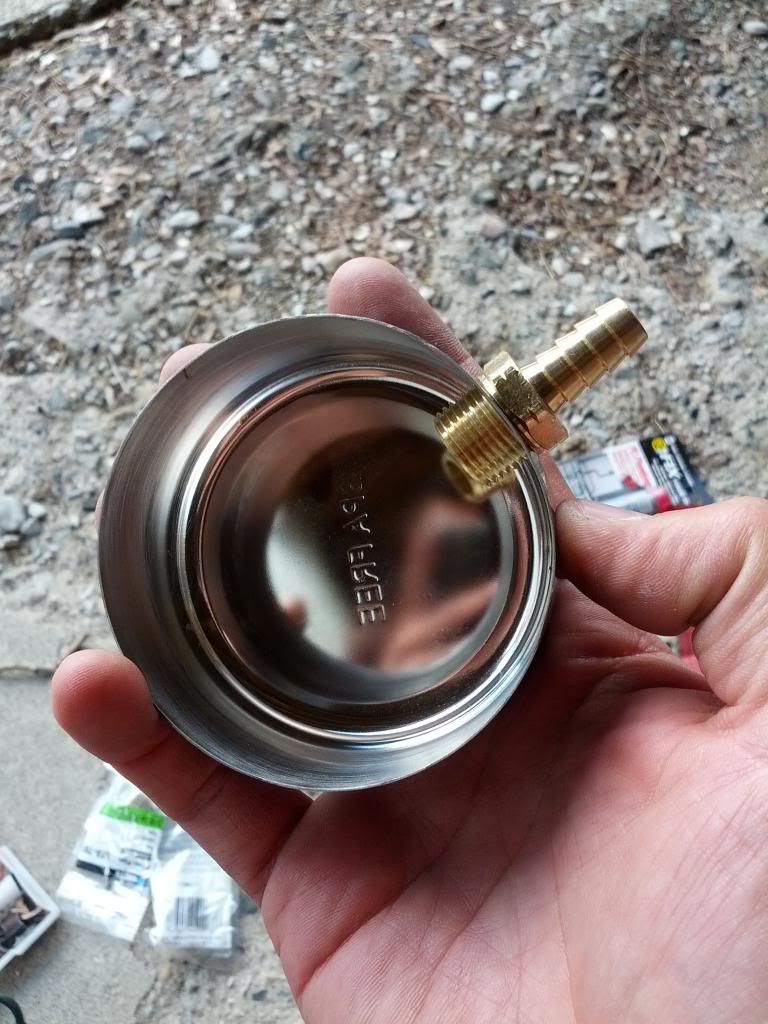 Both fittings installed with epoxy putty.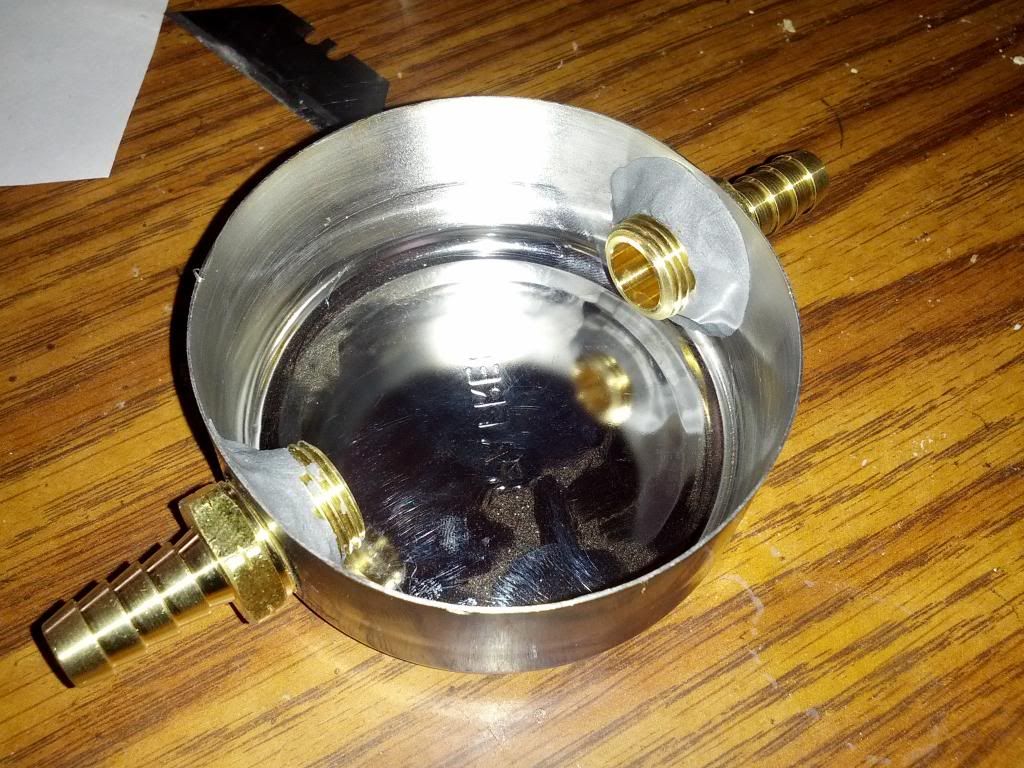 Using a 0.019" thick sheet of aluminum for the basic baffling. Ready to be cut.