Discussion Starter
·
#1
·
A friend of mines family friend has a shop with two double bays he's renting out to a few of my friends for $300 a month. he also hauled it there for $50 and we're all splitting the rent 4 ways, so now i've got a place to keep the 510 and work on it. I also brought all my zc parts over to work on it there as well.
as for my plan for this car, ive been doing some research, and I came across a guy who specializes in vg swaps in 510's. he was referred to me from a friend swapping a vg into her s12. He has put a kit together that makes the vg30/33 pretty much a direct drop in swap. I would like to get the vg33 from the 96-99 pathfinder, but theyre a little more expensive, and a friend of mine has a pathfinder with a rusted out frame with a vg30 that he is going to sell me quite cheap.
the car needs a lot of body work, i have panels that my dads friend fabbed up for it, i still need dog legs and rocker panels. my plan is to get a motor built for it first then start at the body work.
so here it is last time in my garage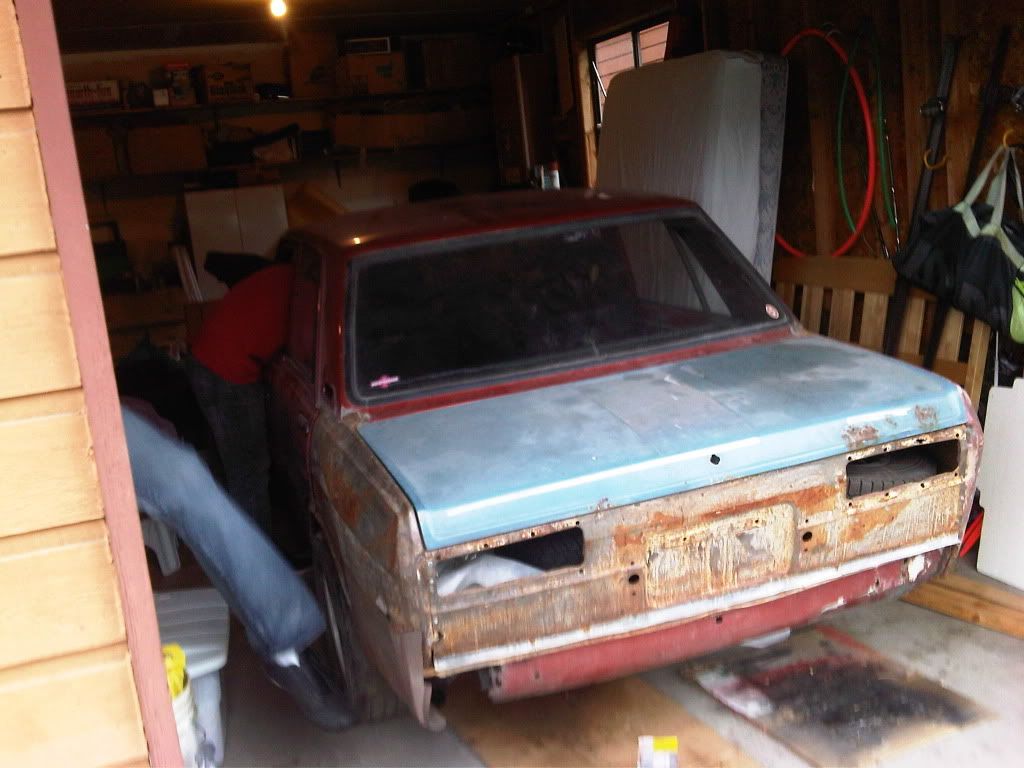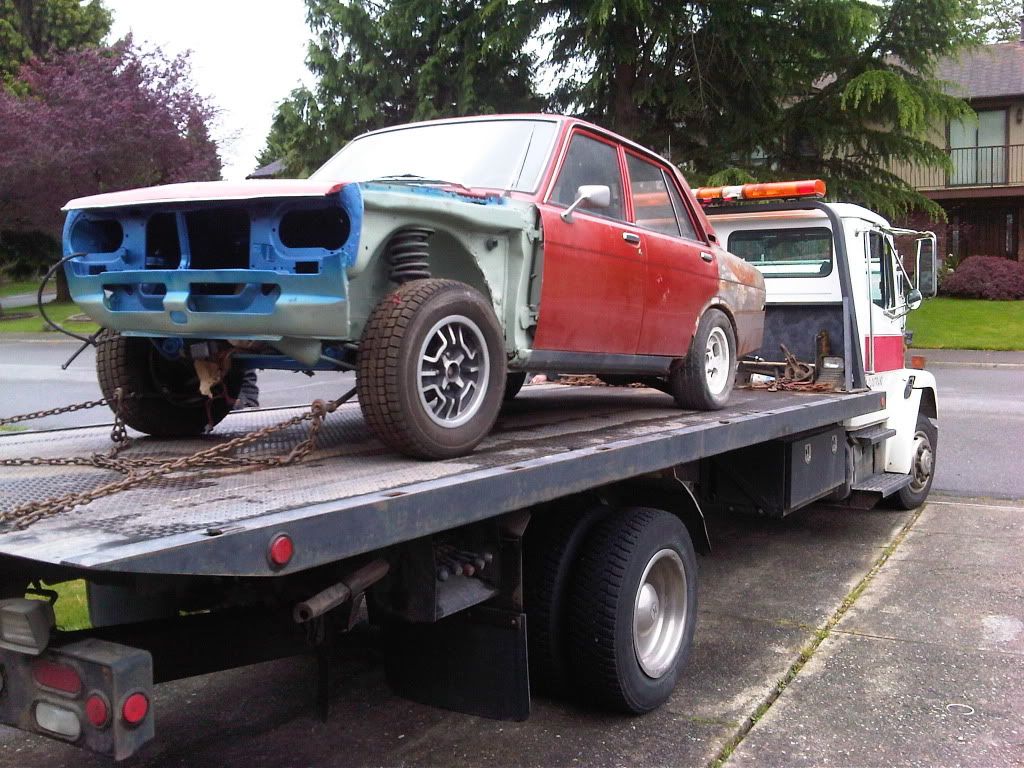 in the new shop