Alrighty! So after the help of Boosted-ED-804 I got all my turbo goodies in.
This is my first build so i'm pretty excited
Here is what I have and/or am getting not all of its build related but it is stuff new to the car.. I'm always open to suggestion and advice so feel free to drop you 2 cents.
-Port and Polished D16a6 Head
-Rota Subzeros w/ Falkens
-Moroso Oil Pickup
-Moroso Oil Pan
-AEM Methanol Injection
-TIAL 38 mm waste gate
-Lov Fab Ram horn
- Bulls eye 55 a/r
-3" down pipe
-Go auto 2.5" charge piping
-Go auto u bend silicone turbo to charge pipe coupler
-3" Exhaust
-Precision 880cc injector's
-Inline Pro Feedline and Return line kit
-FMIC Polished "don't have dimension's"
-Tuner View II
-Fast turbo Vacuum Manifold
- Turbo Rebuild Kit (FJ)
- I Beams from (FJ)
-ES mount inserts
-Prothane Top mount inserts
-Stage 5 Comp Clutch
-Walboro 255
-Skunk2 weighted knob
-ES shifter bushings
-Omni 4 bar map
-Oil pressure sensor for TVII
-OEM Fender liners
-OEM third Brake light
- EdelBrock Performer X Intake Mani
-Koni Yellows
-GC Custom springs and sleeves
-Ebay strut bar
-Ebay top hats
- JDM fab catch can
-AEM Meth/Water Injection
-- S300 w/boost control
- LC-1 Wideband
- Inner fenderliners
- Delta Cam 260\272
New,upcoming and wishes
**Star means i have yet to buy**
*Professionally Ported A6 head
*Bisi Titanium springs and retainers
*Better intercooler
* New carpet
*LSD
*New Slicks
*Race traction bar
Here are some pics of my start that I hadn't put up.. Car had a D15b7 and was pretty much trashed compared to the way it is now.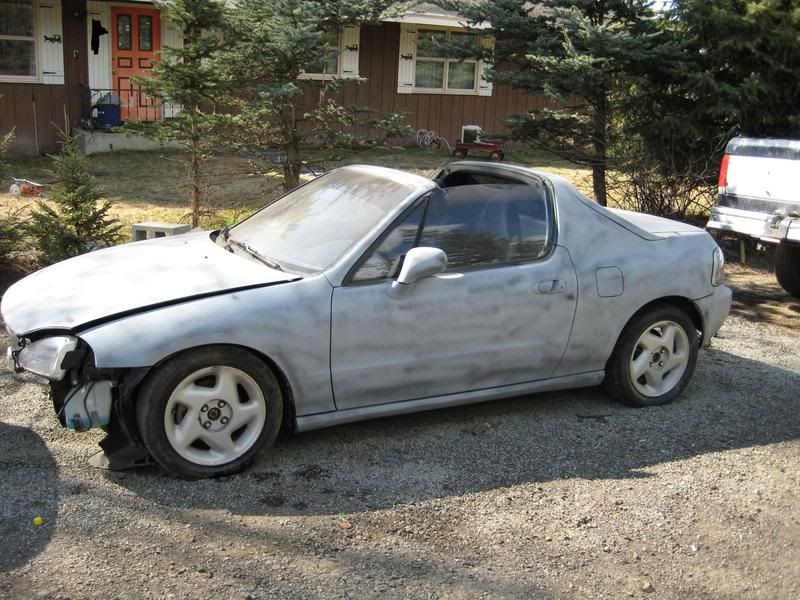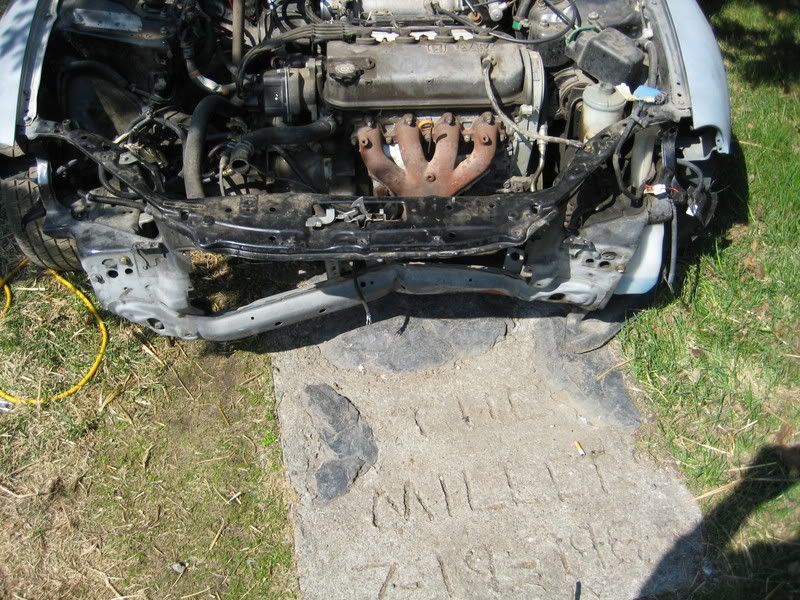 The a6 I ran for a month or two last summer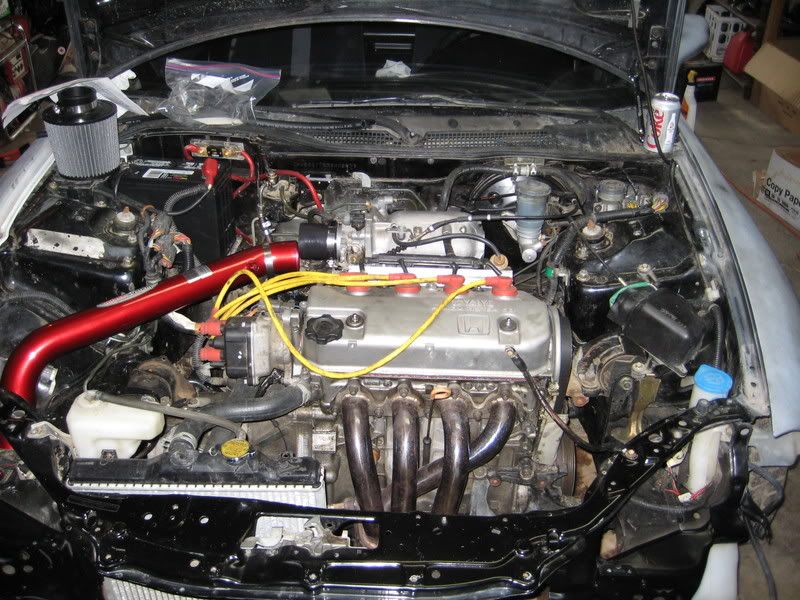 Straightened out the Support.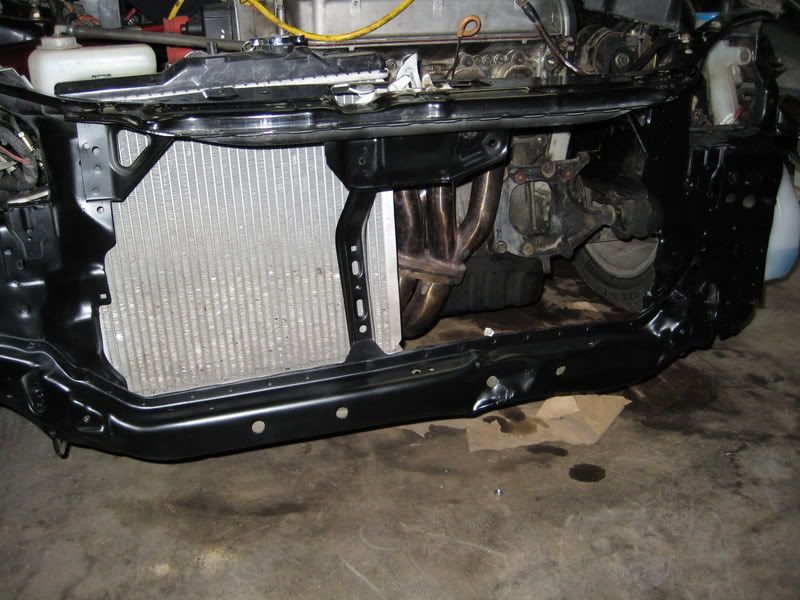 New headlights, Fog lights, Touched up the bumper