Bought my EP3 in early March of 2014, I bought it from a friend that had a kid and had to let the car sit for a few years with some mechanical issues (and clutch). The day I got it, only modification was Tein S.Tech's (I helped install them way back).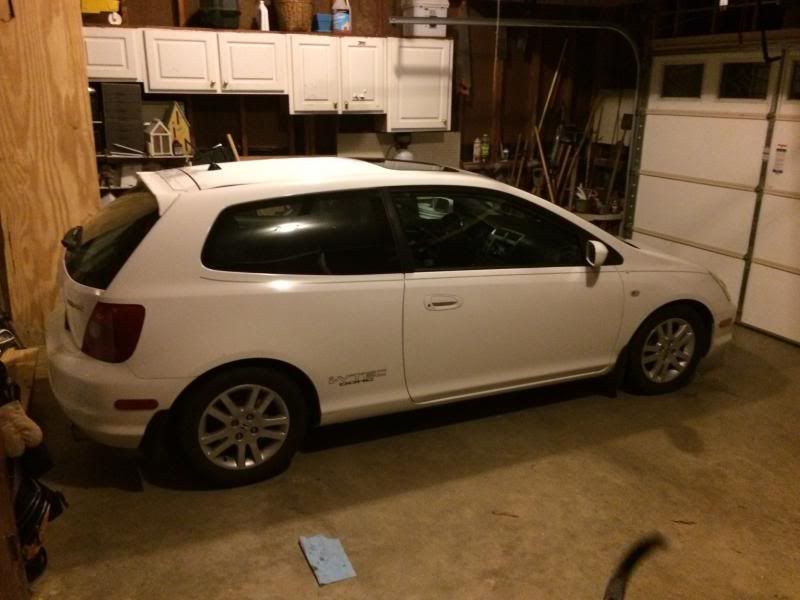 Sat in the garage for two weeks while I replaced..
Exedy DC5 OE Clutch/OEM DC5 Flywheel
Fuel Filter
Battery
New Vtec Solenoid
Plugs/Wires
HAWK Brake Pads/OE Rotors (all 4)
New OEM Carpet/Si Floor Mats
And other misc maintenance items..
Now Comes the Fun Stuff!
First I installed a..
Buddy Club Short Shifter
JVC Bluetooth Radio
Detailed/Vacuumed my new carpet :laughing: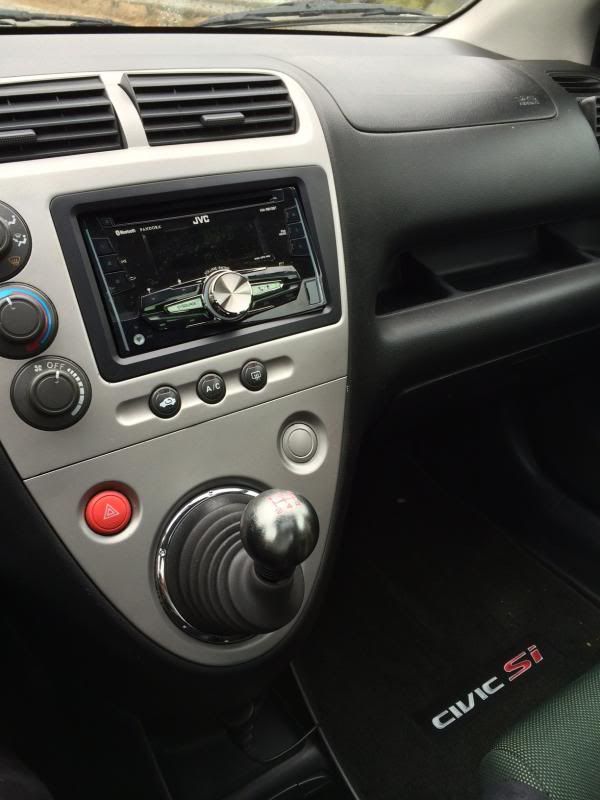 On the outside I did..
AEM Cold Air Intake (put on a K&N filter)
Type S Rear Sway Bar
New OEM Honda EP3 Links
ES Motor Mount Inserts (only done one so far!)
16x7" Konig Feathers and 205/50 BFG G-Force Sport Comp 2's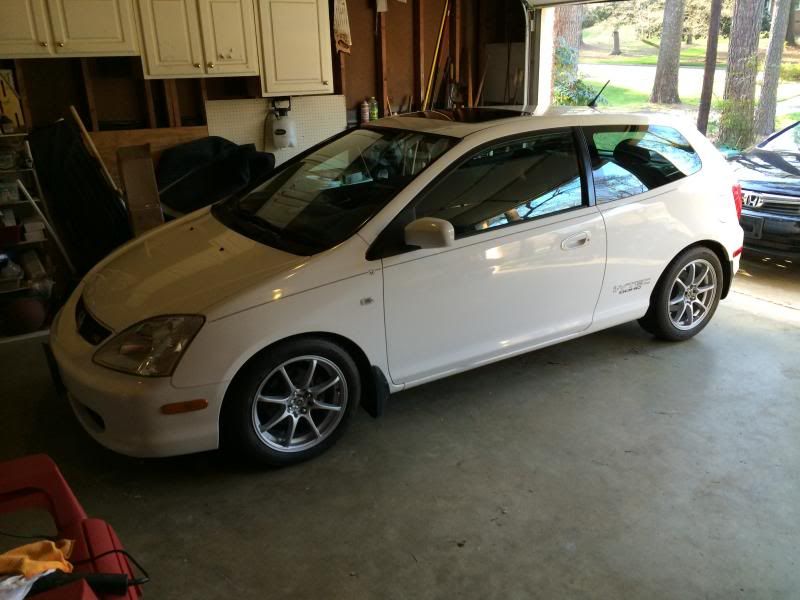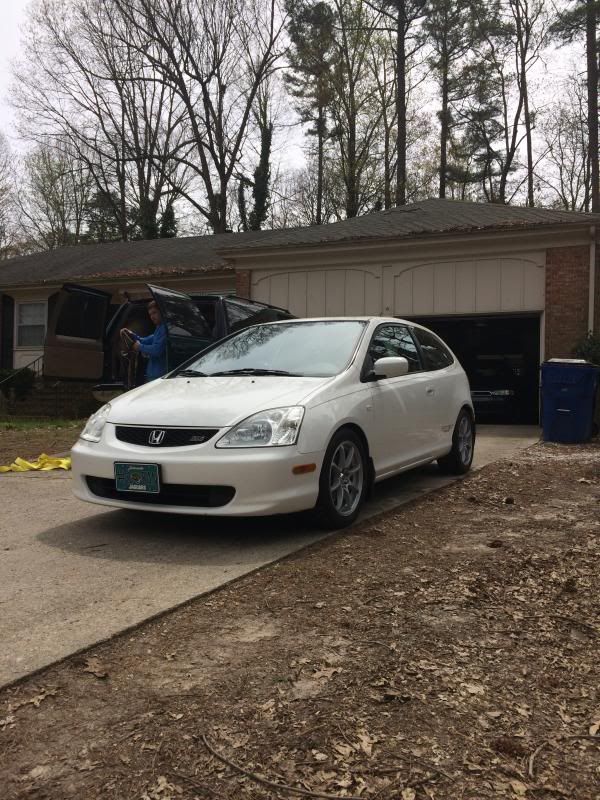 *****Update!****
Buddy Club camber kit (adj upper control arms) and ASR subframe brace, dc5 sway, new oem links, Tein S.Tech springs, oe struts. And finally done with the suspension besides maybe a few more bushings.
Note: I didn't opt for purple, it was just a good deal..!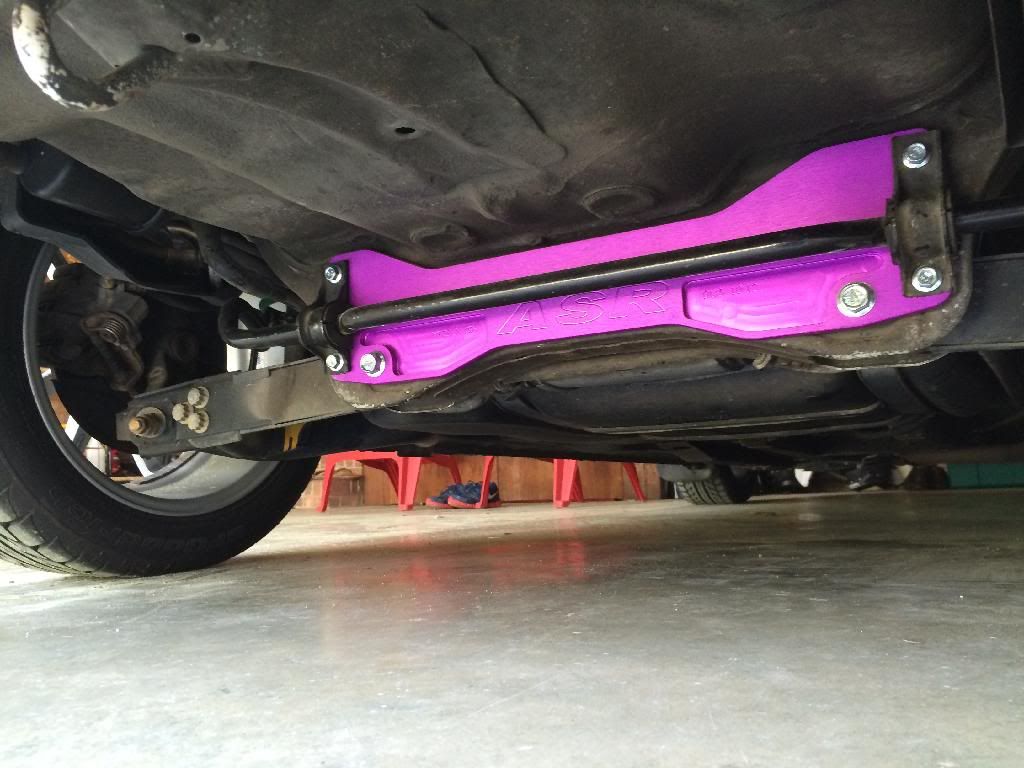 Ready for pollen season to be over!
Now on to the motor