ok so here i wanted to explain the wire wrapping process a little more. its basically so that if someone were to look at your wires, they cant easily identify the colors. its more important for security but ive made it a habit to do it for everything i install (keyless/remote start/alarm). start off by consolidating all harnesses and tie them to one central part. the goal here is to make this thing look like the roots of a tree where the alarm brain is the "fruit" i guess.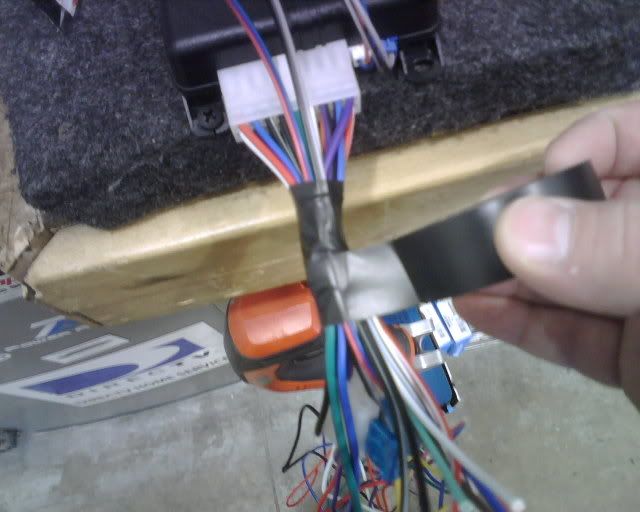 here you can see i wrapped the CHEAP tape around a few times just to create a starting point.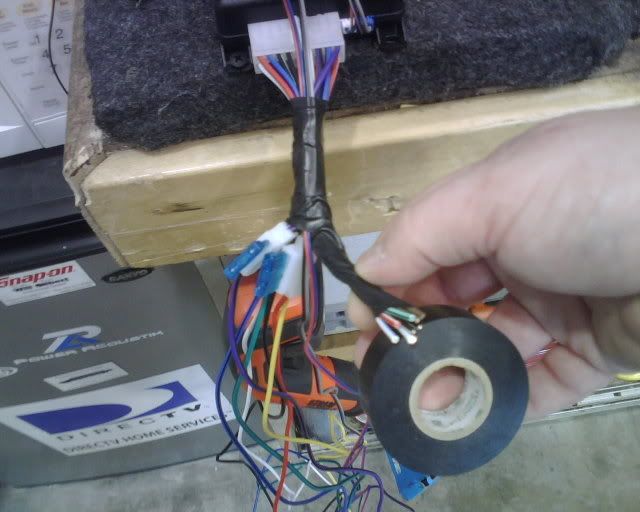 next i isolated my wrap. here, im wrapping the wires i wont need. i do this so that if i have to go back later i can easily see where they are.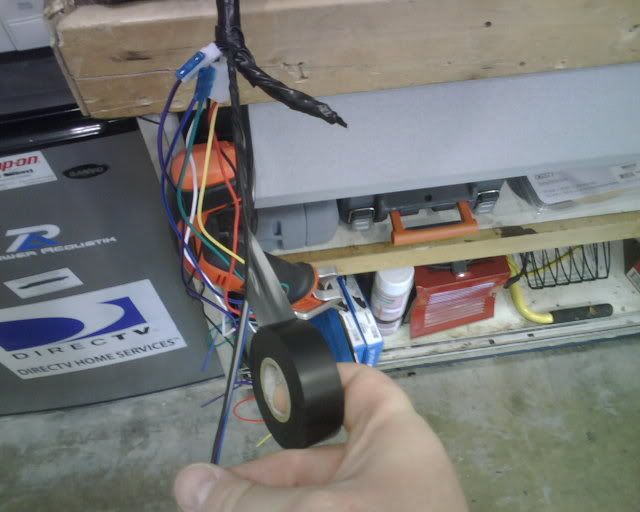 here im wrapping the valet switch and LED. normally you would not do this for security, but since its just a keyless its just fine.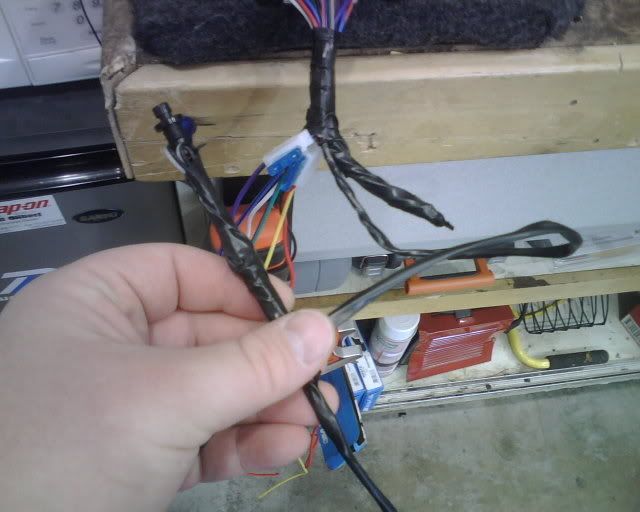 finished result of wrapping the valet and LED. i do it like this because when you program options, the LED gives you a visual indication of what menu youre in. basically its easier for me.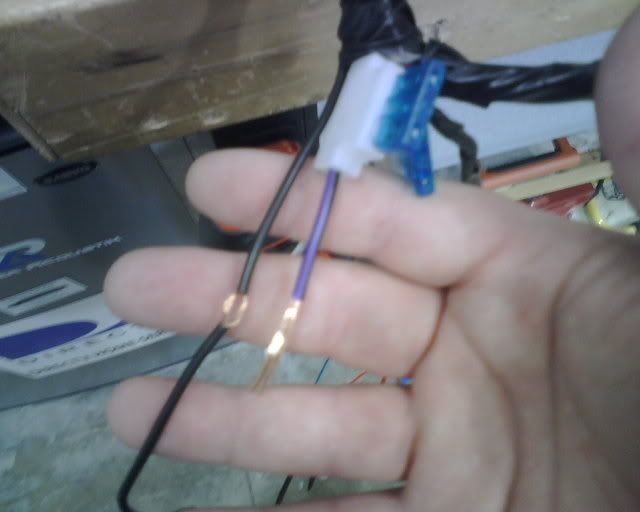 here i wanted to show you how i save on the work i need to do. basically, that purple wire is the input for the door locks. so, if you have negative locks, you ground it. if you have positive locks (rare) you hook it up to 12v. since i have to ground the unit anyway, i usually wire this purple wire to the brains ground...one less wire to ground.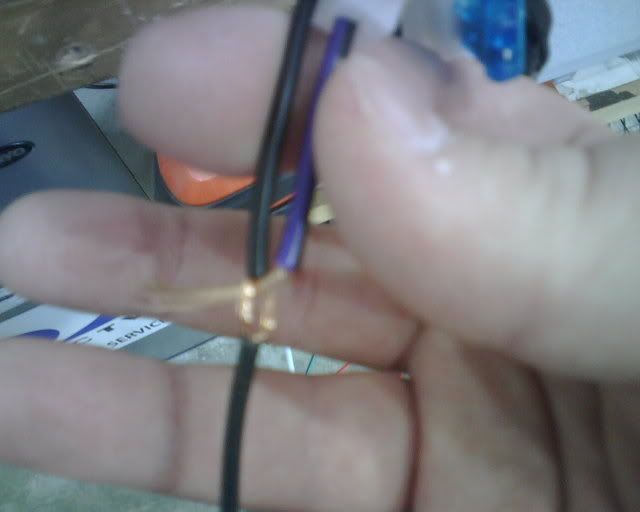 notice the hole in the ground wire and that i put the purple wire through it. this is how i do ALL connections.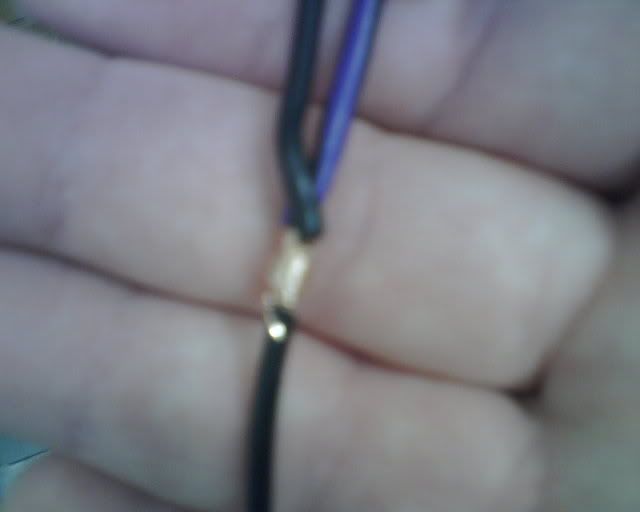 finished result. basically just wrapped the purple wire around the black. solder and use GOOD tape. done.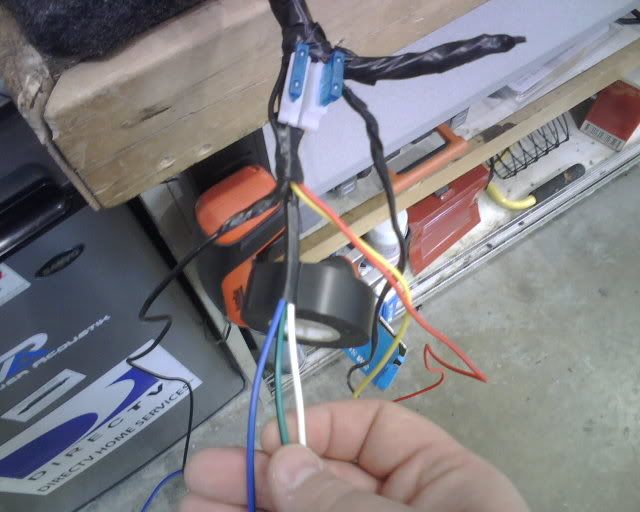 heres another reason why i wrap wires. if you locate the wires before your bench prep (you should always do this...ive just done this car 100 times) then you can know if more than one wire will go to the same spot. here, im wrapping the door locks and parking light wire because they are all located in the drivers kick panel.