Discussion Starter
•
#1
•
So since I melted a piston earlier this year in the single cam integra, I've been all over the place with my cars/projects. But it is time I get back into a single cam build again and continue my pursuit of a 10 second single cam.
So I introduce to you one of my dream cars... a white 2000 Ex coupe. I have wanted an white Ex ek coupe for a long time and the right deal finally came up at the right time. It needs some work, but nothing I can't handle.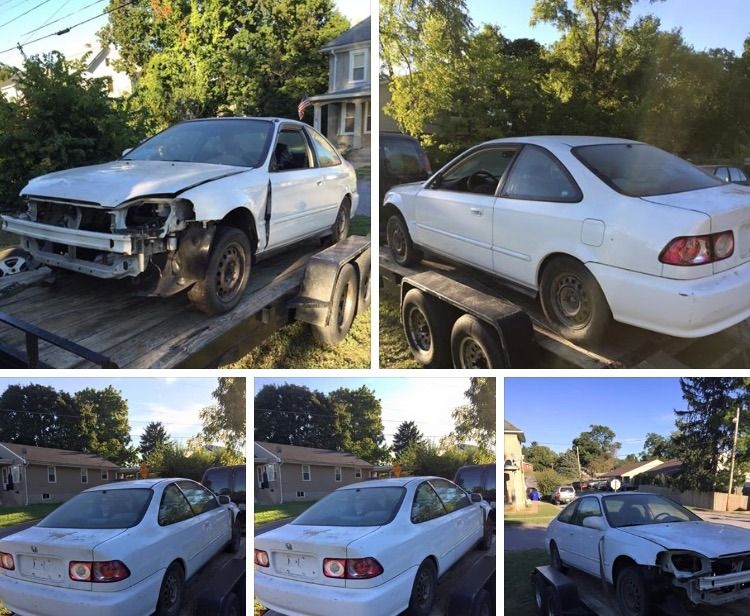 The ugly tail lights are already gone. I will have to get more pics of the car.
I acquired some 99-00 Si rear seats from a friend and threw them in along with a Walbro 255 fuel pump
So while I was in there messing with things, I yanked this mess out from under the dash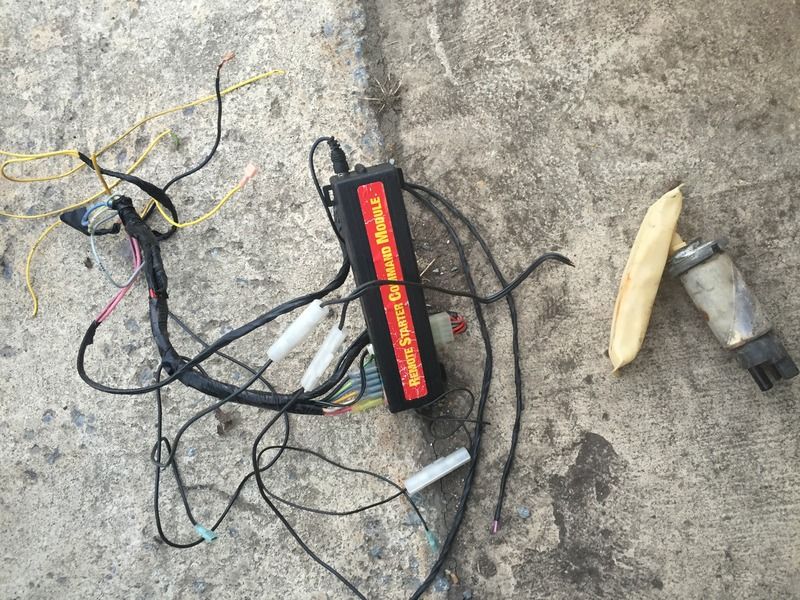 And we can't forget the help lol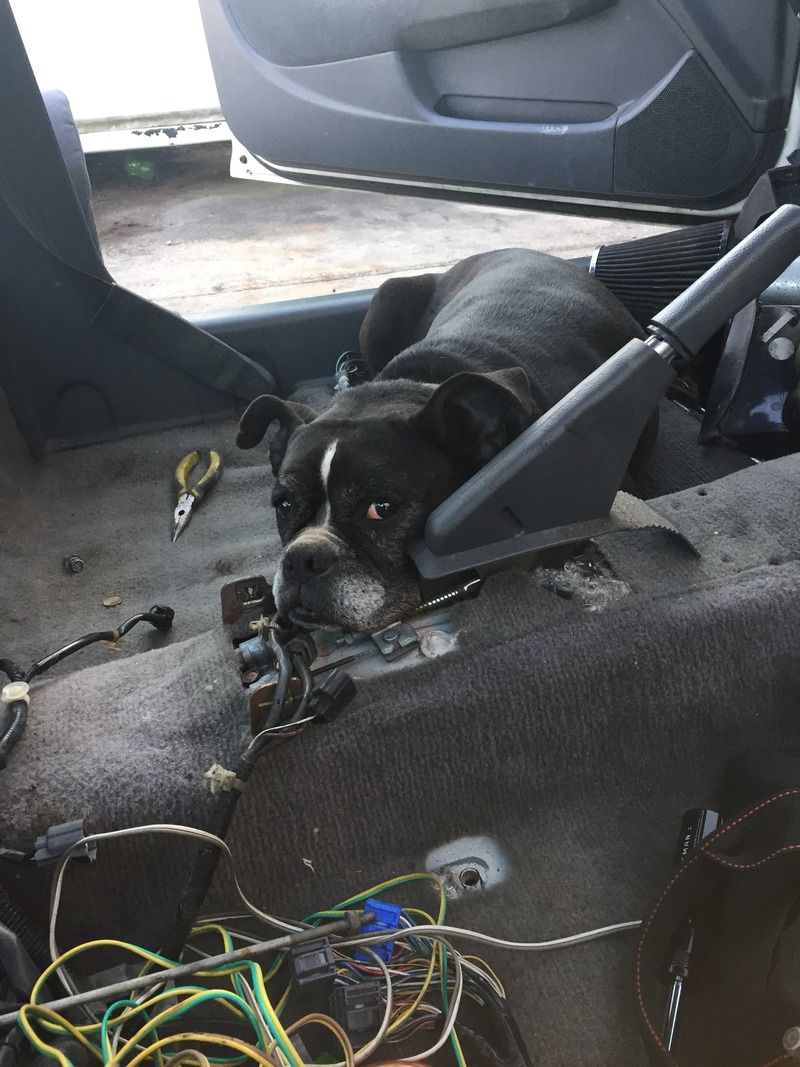 So then the parts buying began. First thing purchased were these badass Spit Industries rear lower control arms that I got a hell of a deal on on Black Friday
And I just bought these SRP 9:1 pistons from Dave (dj justice) this evening after work to officially kick off my quest for power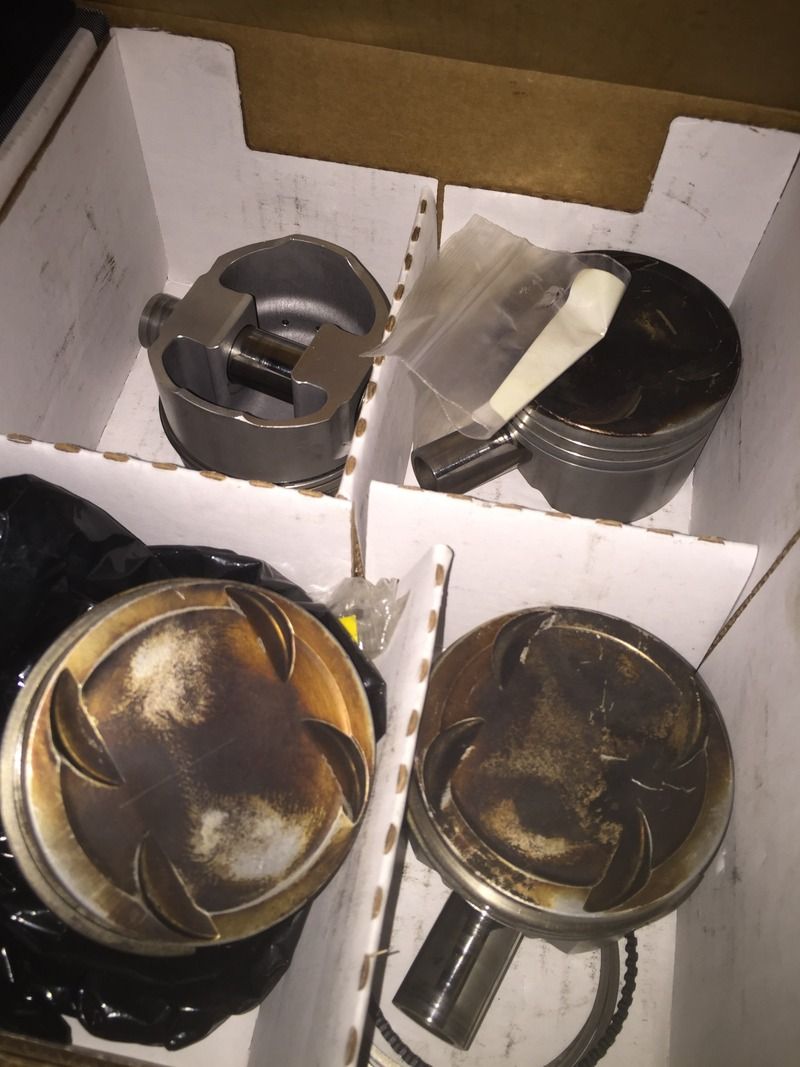 Also not currently pictured, I have the car currently sitting on some Rota Slipstreams and have some Tein Superstreet coil overs waiting to go on.
As on now my planned build looks something like this...
D16z6 block
D16z6 or y8 head (haven't decided yet)
ARP head studs
SRP 9:1 pistons
Eagle rods
Valve train (yet to decide on)
Edelbrock Performer X intake manifold
Injector Nation 900cc injectors
Walbro 255 fuel pump (may upgrade to the 450)
Tempest Racing ram horn t3/t4 manifold
Garrett 60-1 (may change at some point)
Precision 46mm wastegate
DD Tech custom grind cam (pending budget)
Custom catch can setup
And I have been doing a bit of research to possibly do a plateless d2b setup as well
I maybe be missing a few things, but the journey is officially under way now. I've missed my boosted single cam like crazy and can't wait to get this going!