Discussion Starter
·
#1
·
Sorry I've been MIA lately, i couldn't remember my new password so i said to hell with it. However, i wound up getting another honda and thought I'd share it with ya'll. I didn't want to the drive the S2000 in the winter, and i sure as hell ain't driving the drag civic as well, so i knew i needed to find another beater before snow comes. I've spent about a week on craiglist looking for an ideal car, and when i say ideal, i meant reliability, good gas mileage "87oc" a/c heater and stock as much as possible yada yada yada... Now you probably know what's in my mind right? That's right! I was looking for a bone stock civic hatch or coupe that could net me 35-40mpg or better! It was hard finding one that hasn't been modified or riced out with loud exhaust and what not, but i finally found one that grabbed my attention. I called the guy named Mark, which turned out to be a guy in his late 60's and drove the car since early 2000s.
Anyway the car is a 1997 Civic DX with 224,xxx miles. At first glance i thought the car was pretty clean, almost 80% rust free except the gas cap area that needed a little bit of attention.
The car is 100% bone stock and he pretty much drove it to the ground. I did test drove it around the block, the brakes are almost non-existent, the pilot bearing is a little noisy but goes away with the clutch engaged. Other than what's mentioned above, the motor is still mechanically sound, and the trans is still shifting smooth with almost brand new tires for winter. He wanted to get at least $1000, but i haggled with him a little more and explained what needs to be done and what not before i could actually drive the car. Long story short i drove it home for $500 bucks! What a steal!
First thing i did was to fill her up since it's almost at empty. Hmmm... How much would you think it will cost to fill up?
$20 bucks?!! Oh f*ck yes!!!
Here she is together with my other hondas. I know, I'm starting to run out of space.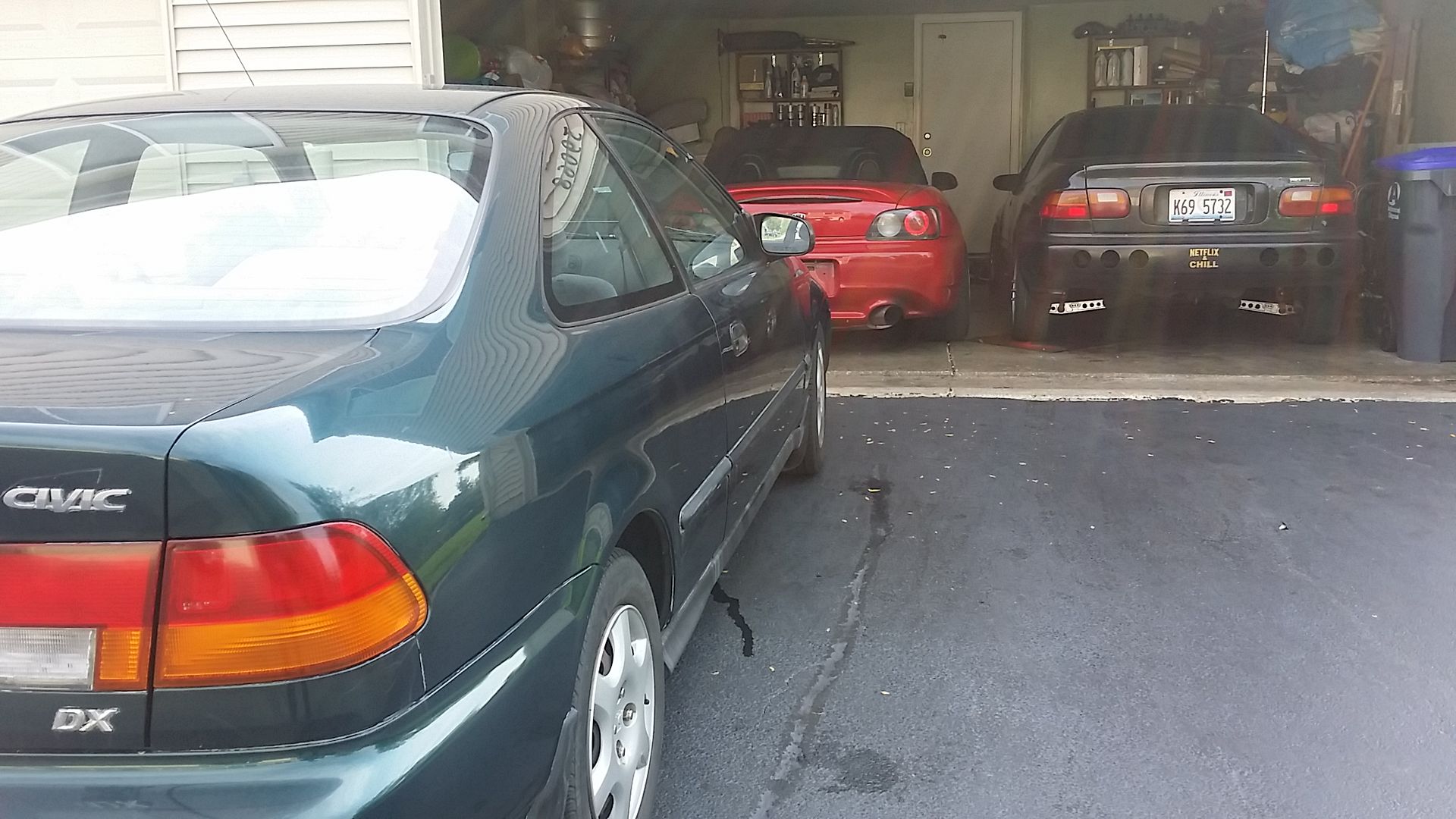 First thing i did the next day was to removed the throttle body and clean the IACV then tested all the sensors to make sure they are all working, as well as checked for vacuum leaks just in case that's what's causing the idle surge. It idles perfectly normal now, btw.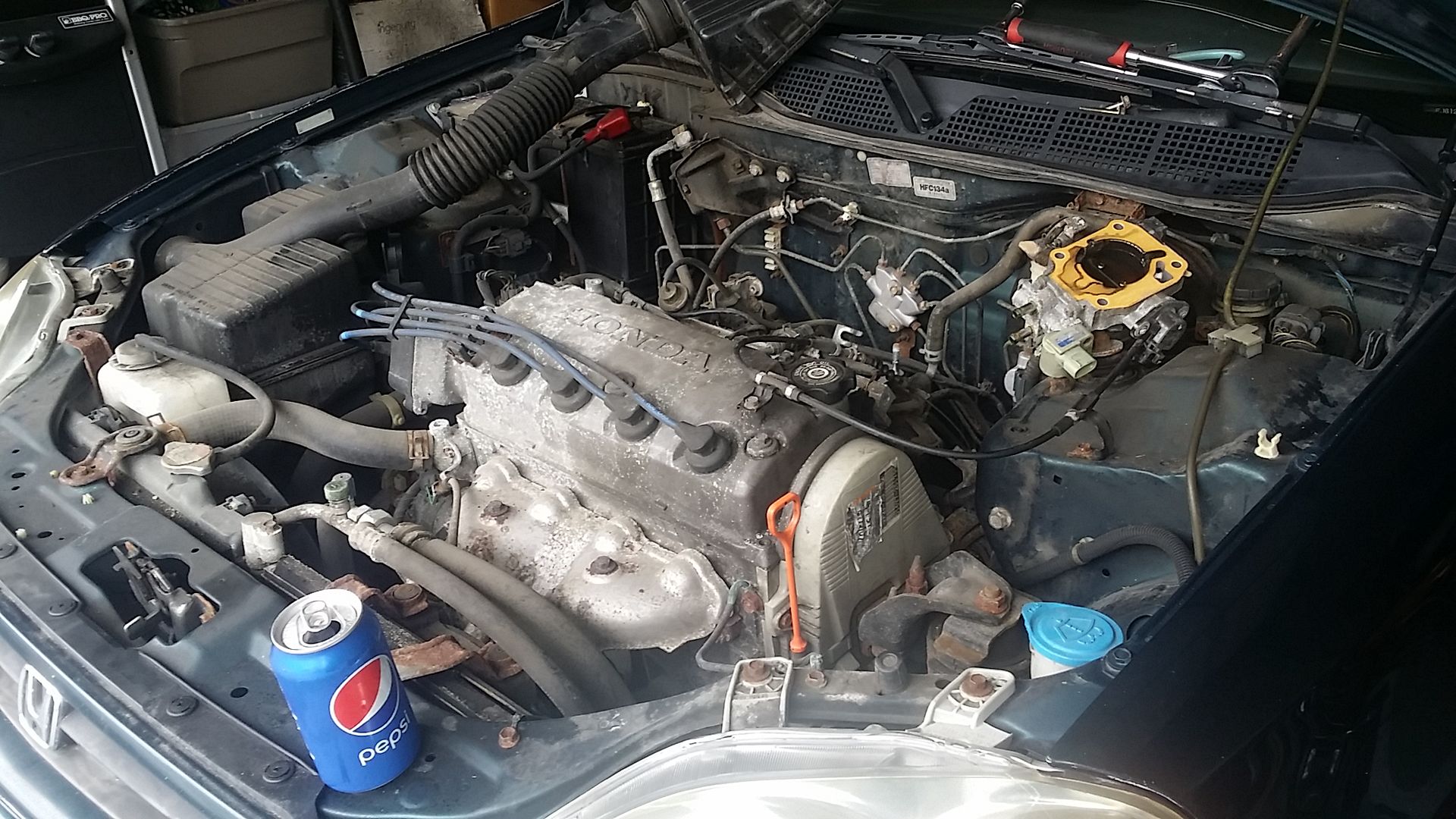 I re-adjusted the rear brakes and resurfaced the front rotors with my good ole' wire wheel, then replaced the front brake pads. So far the cost of repair is $14 bucks for the front pads. I then proceeded by bleeding the brakes, bled the clutch and adjusted the clutch engagement.
Here's the engine bay shot. Say hello to that goofy looking D16y7 intake!
And here it is after some rigorous cleaning then power washed.