So as some of you know, i have already reached my goal of running 10s with a d-series and i think it is time i move on to a different platform and i felt challenged to build the biggest sohc honda motor. I have been sharing ideas with our very own turboprelude and hi-profile about jumping into this project, and i finally gave in. I was at a meet last night and happened to mention the idea to the guys, and that i am in the look out for a F23a1 motor they thought i was joking. A guy named Adrian popped in to the scene who happened to have a F23a1 sitting in his garage and straight up offered it to me for free just because he's a fan of my build, and that he has been following me for the past two seasons. I was surprised as we aren't really close nor even hang out, but all he wanted was for me to make the city proud and to keep pushing with the single cam. I felt so humbled and we shook hands to seal the deal.
Here's the plan.
F23a1 ported head 'porting it myself when i get a chance'
Rocket Motorsports cam and valve springs
F23a1 block CSS .40 over = to 87mm
Not decided as to what internals I am going to run yet but i got my eyes on wiseco/eagle 11 to 12 CR. 87mmx97 stroke on 20psi+ of boost =10s all day maybe touch 9s with a 6266 turbo.
As far as turbo i can get my hands on a Holset HX35 7 blades if i max the cfm i think it can provide a 550whp that i need with E85.
I will have to work with Jeff or hi-profile with the plates and brackets that I'd need in the process of swapping a B-series transmission or F2b swap.
Let's go ahead and move on to the pictures.
The motor in his garage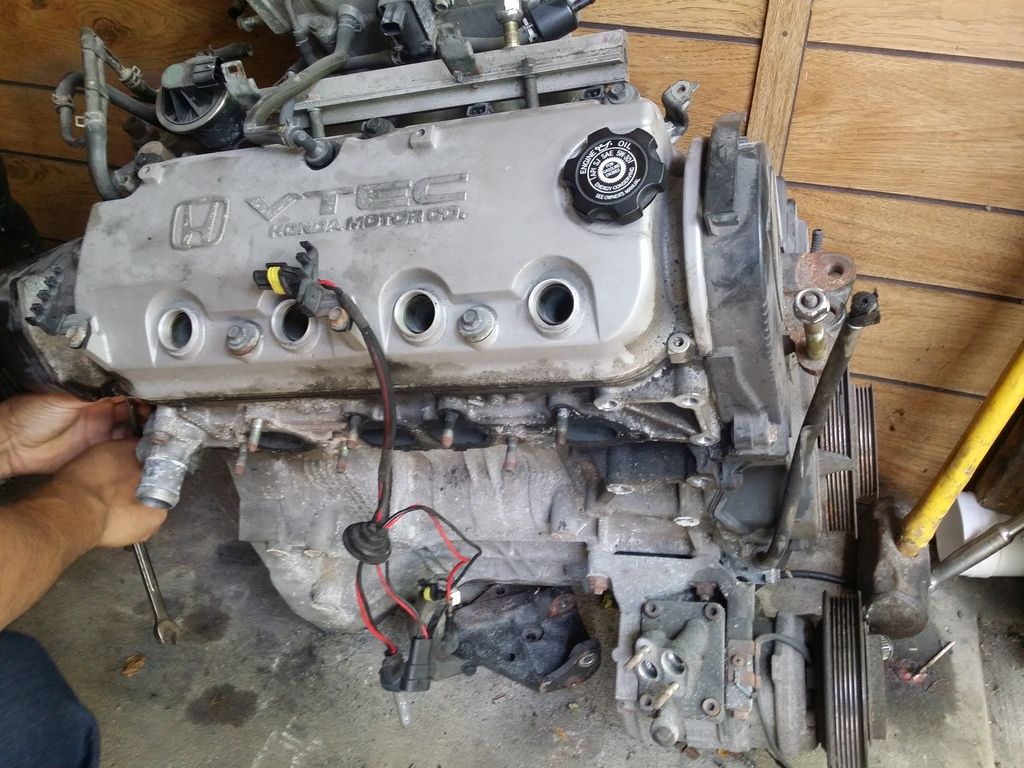 Loaded up in the Crv
Roller rockers
Here's a side to side comparison of 1.6 D16 and 2.3 F23 blocks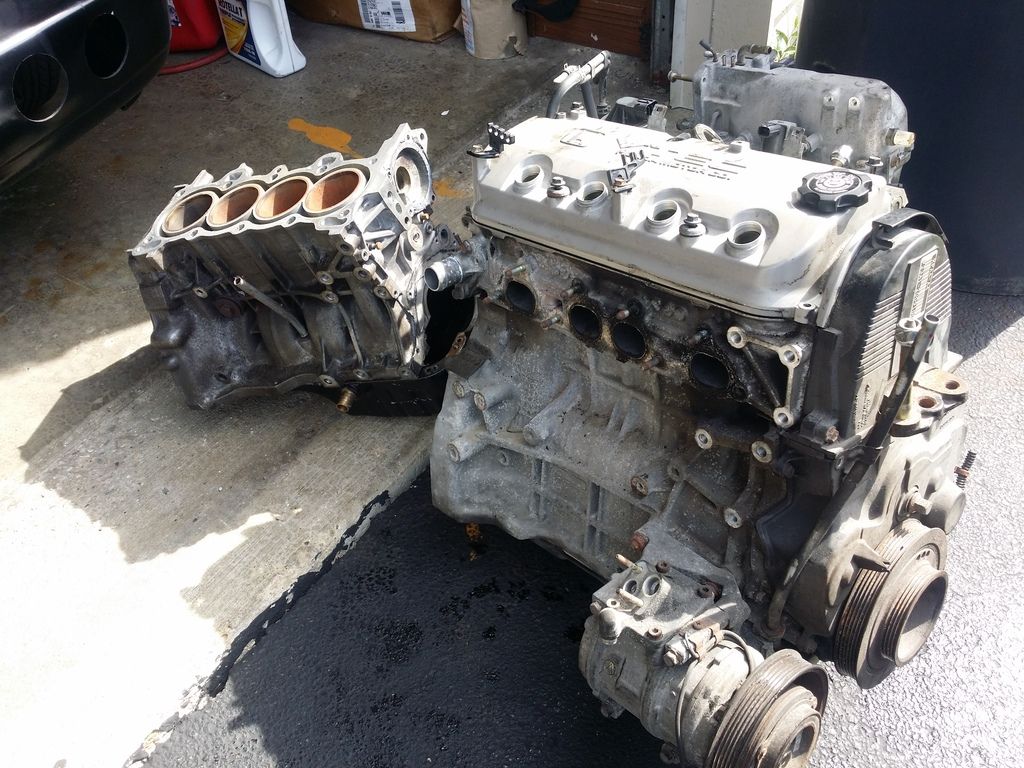 A good friend has a Hx35 7 blades for the blower
This thing looks like it's brand spanking new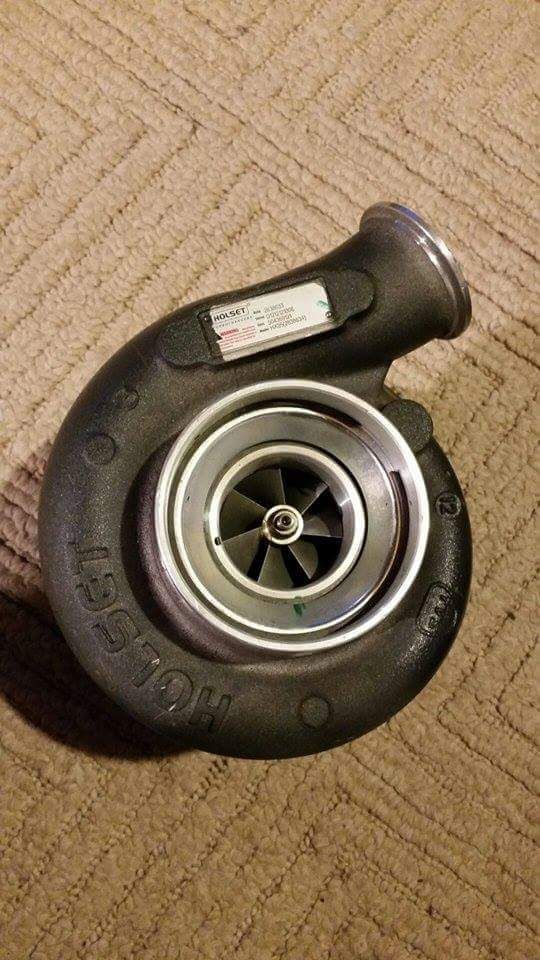 The only sad thing i found out in building F23 is that there's minimal to none as far as finding aftermarket parts, in which i might have to customize and fabricate a lot of components to complete the build. If you guys know of sites and links for f23 parts please do not hesitate to post or share it here. That's it for today folks