Yet another goal that needed to be reached and maybe it is time i make another thread for future updates and changes. Posting on the quest to 10s thread is kind of pointless since the car has already been running 10s plus i do not want to sound like a broken record. So long story short, here I am again with another thread and will try to contribute to this community as i go through this journey. We all have something new to learn everyday, and it is very important to have goals :bandito:
So here's the plan on the next build and most of the changes will be D2b and turbo set-up etc...
D16z6 block CSS 75.5mm or maybe 76mm 10.5:1 cp or wiseco eagle kit
D16z6 Head Stg-5 Rocket motorsports billet cam
"Re-doing the ports" blend the bowls a little better
Supertech valve springs
Stock retainers/keepers
Stock valves
ID2000 Walbro 450
Inline fuel tuck kit
Ethanol/E85
Twin scroll front face manifold
Possibly switching to holset Hx35 or Borg S366
Dual 44mm tial wg
3" intercooler "still undecided which size"
3" pipings v-bands
Ported edelbrock intake manifold with shortened runners
70mm throttle body
Plateless Gsr trans
Oe flywheel
Hasports mounts 94a
Comp stage 5 clutch
24.5x9x13 M/t slicks
A lot of other things are still up in the air as the season isn't quite over yet, so i will update this thread as i go. Here's a few pictures and videos of the car this season.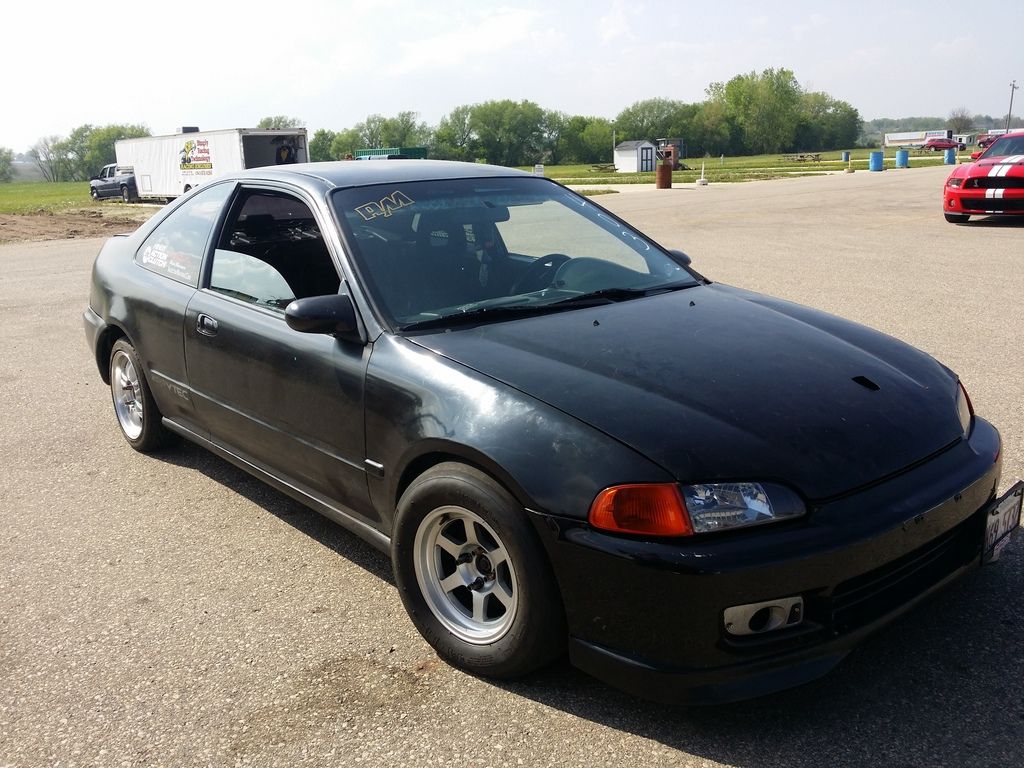 I've recently acquired this brand new 6262 .82 potato although i might end up trading for something else. You'll find out more about that later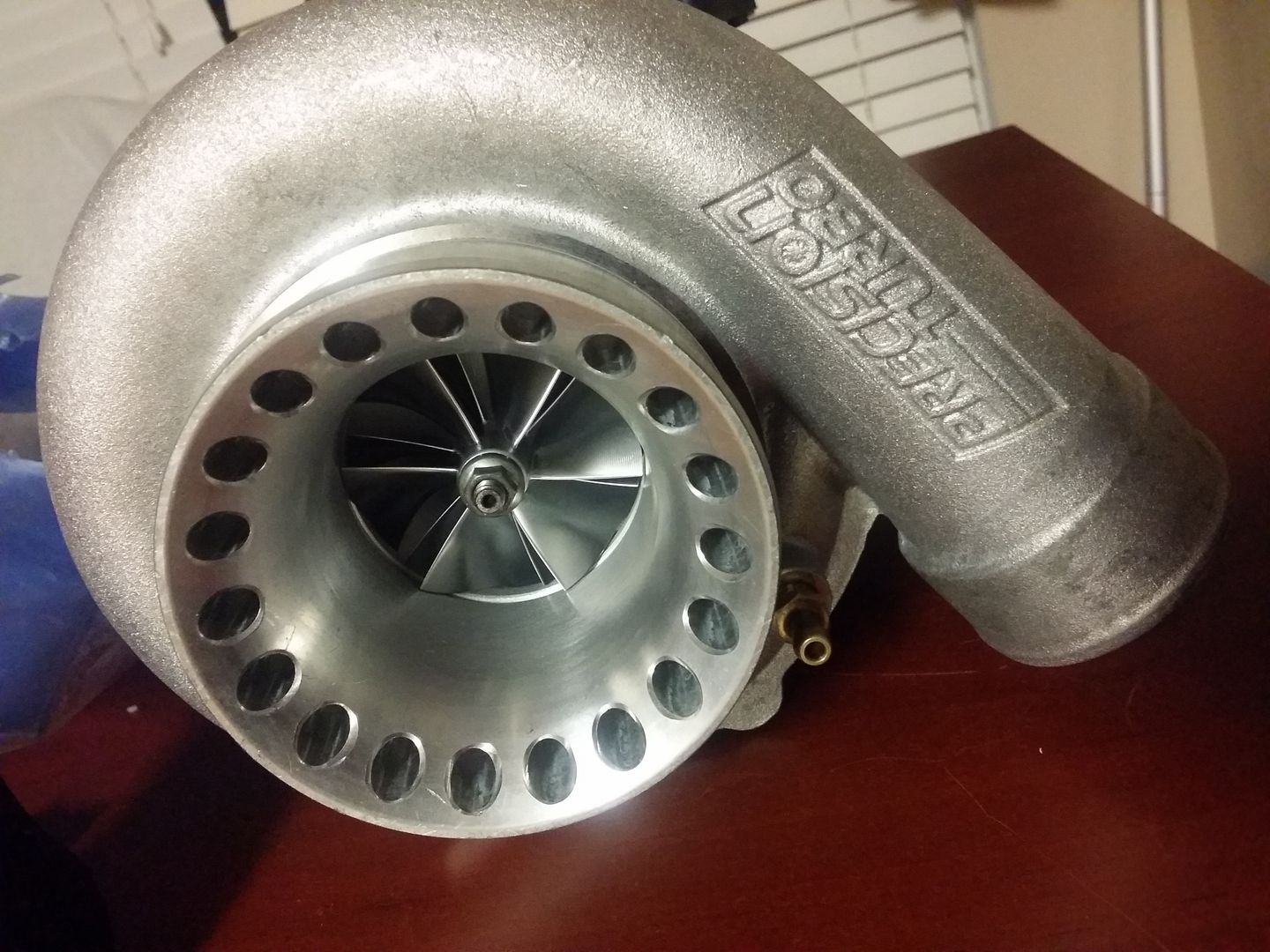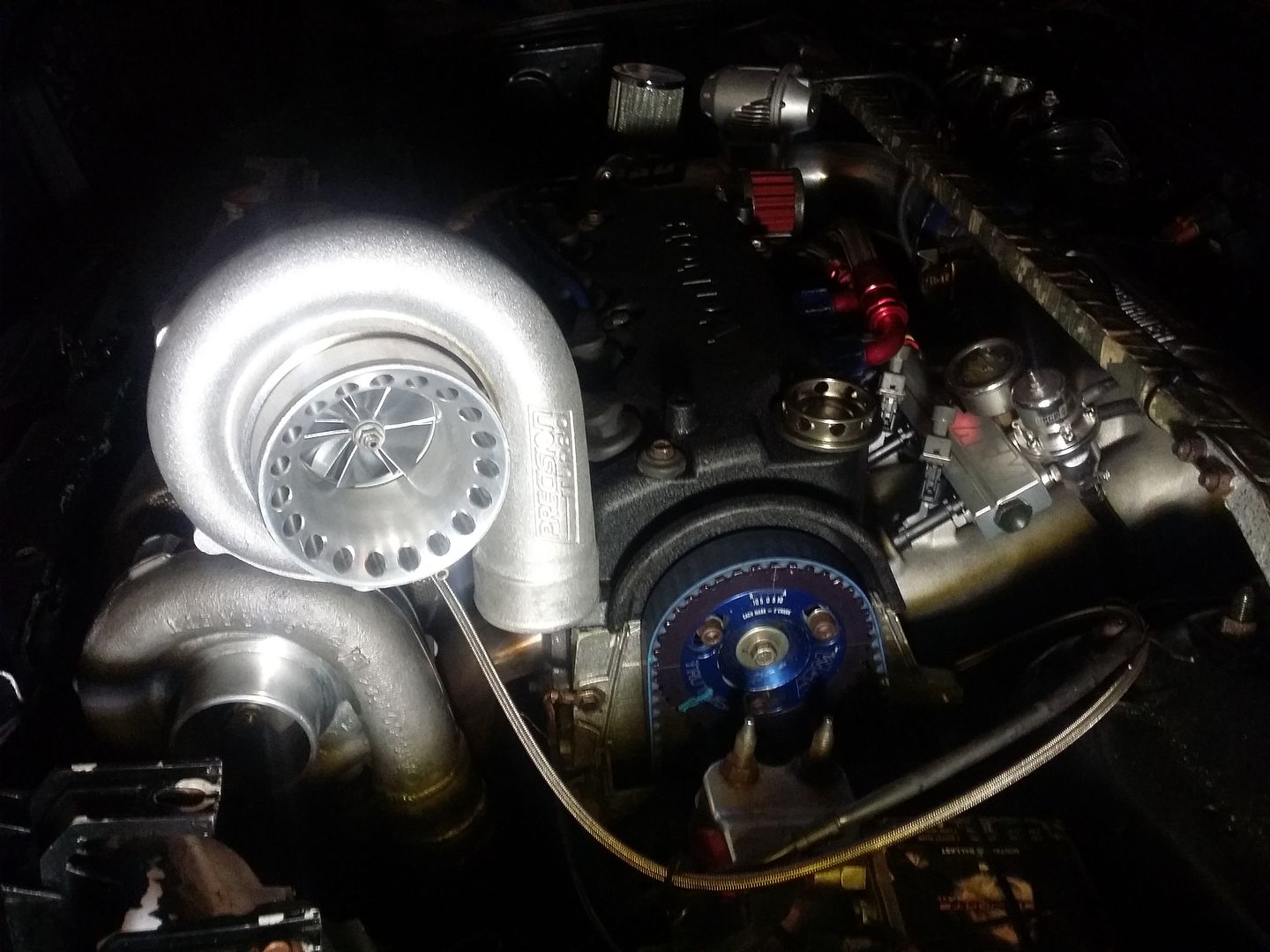 The fastest the car has been
Here are some videos
2015 season has been quite a journey and helped equipped me with more knowledge than what I've already known last year. I would like to thank everyone who's supported and followed my build, colleagues and mentors who've helped me with technical data's etc.. Feel free to follow me on youtube, facebook or instagram.
Youtube: jun19020987
Insta: jvtec8k
Facebook: chillin racing
Will update again later..
Cheers!
Jun