Ingredients
a chicken breast.
Italian season
seat salt and corse pepper
exrta virgin olive oil
Roman tomato
Mozzerlla cheese(real stuff not that cheap stuff)
you can buy italian seasoning but if you're like i make me i make mine(not this time cause i was out of majoram)
Italian Seasoning Recipe
Ingredients:
•2 Tablespoons basil
•2 Tablespoons marjoram
•2 Tablespoons oregano
•2 Tablespoons rosemary
•2 Tablespoons thyme
•2 Tablespoons sage
Preparation:
1. Mix all ingredients in a bowl until well combined.
2. Use immediately or store in an air tight container.
first mix olive oil and season together. till it look like this equal space and olive oil and season.
now brush it on the chicken.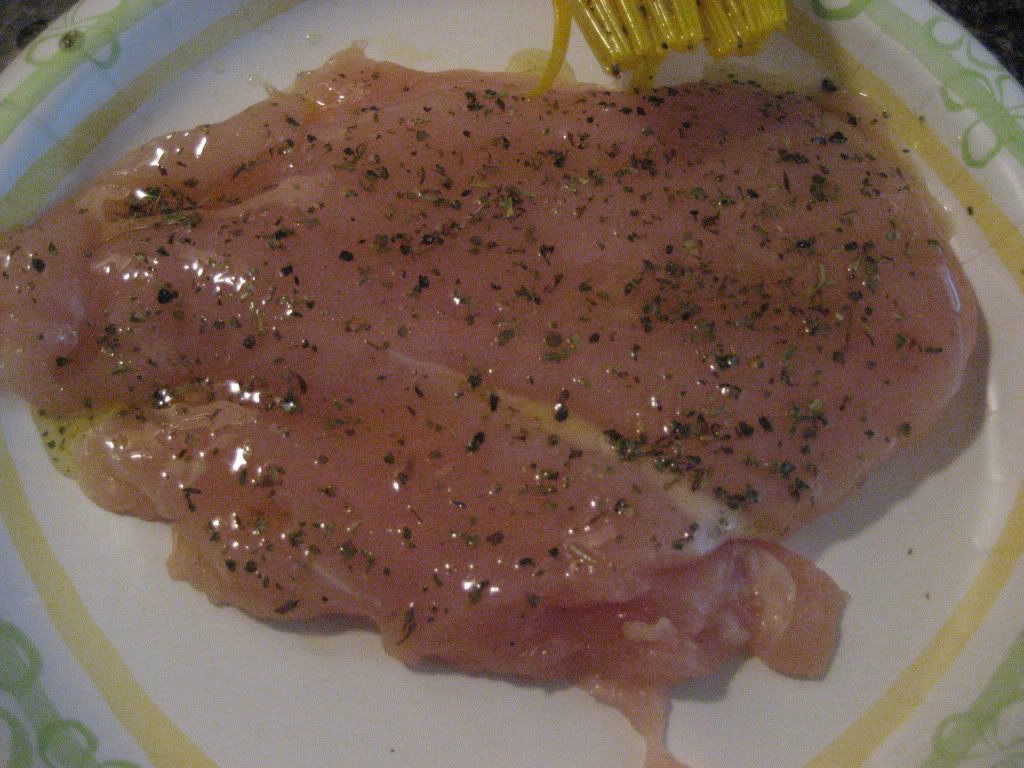 now grill it. my george forman grill has more miles on it them most of ya cars. lol.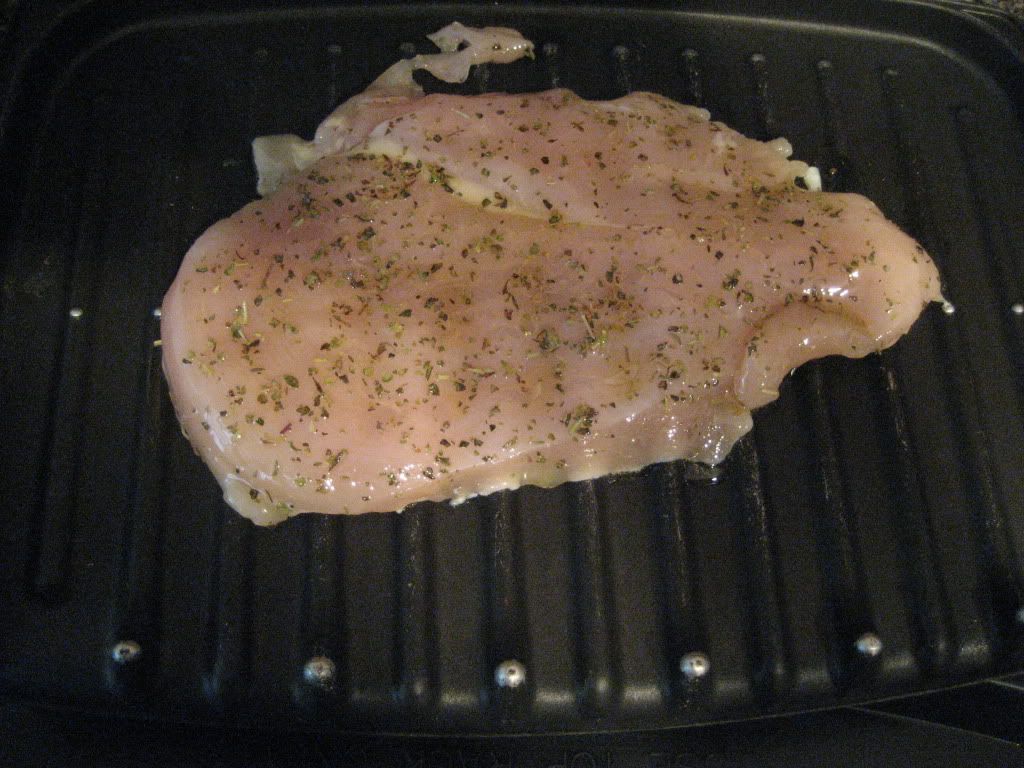 slice the tomatoes and the mozzeralla(the real stuff is so tender)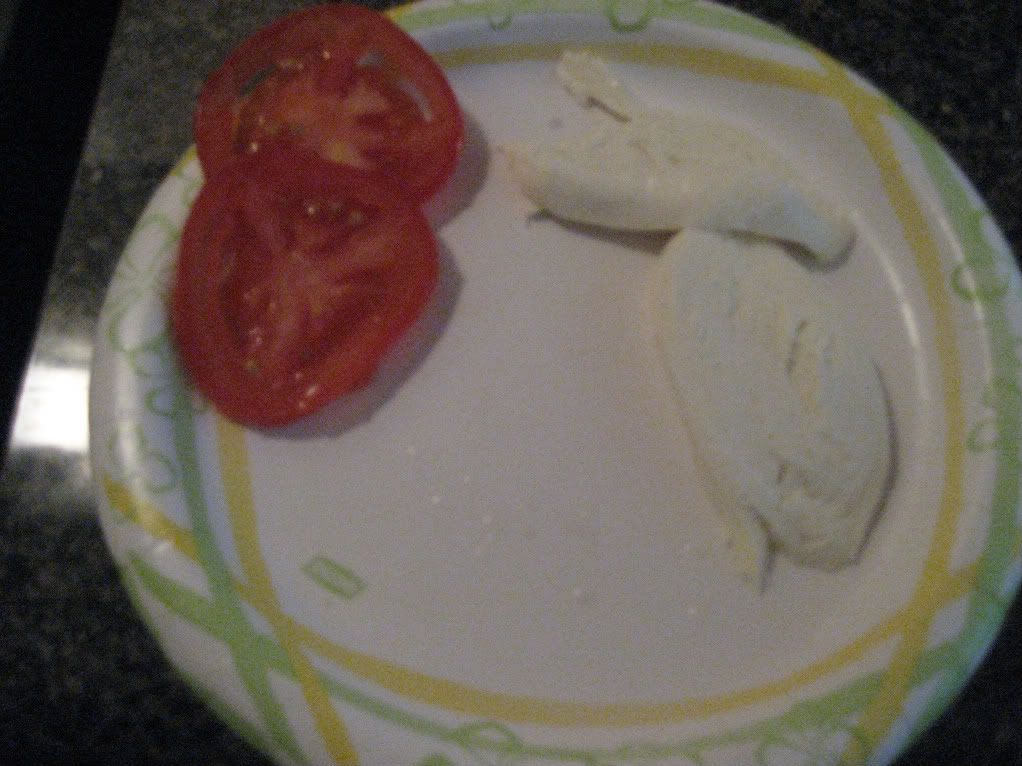 toast the Ciabatta bread then drizzle some olive oil on it.
now place the grill chicken o the ciabatta bread, and the slice mozzeralla cheese.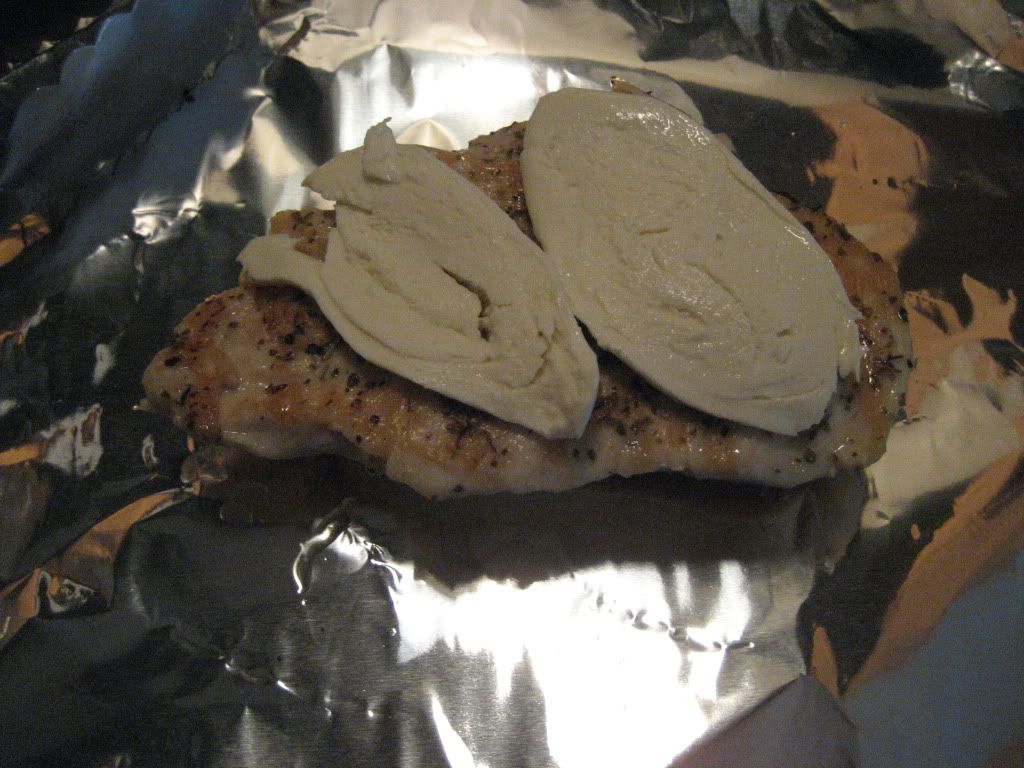 set oven on broil. all you want to do is melt and toast the cheese. then sprinkle some pepper on the cheese.