Discussion Starter
·
#1
·
Ok guys it is official, the civic is for sale. I may not end up in the TC but I will be getting a new vehicle (wrangler, tc, or rsx are on the list), so that means it is time to sell this beast.
Some things have changed that will be going with the car, but the updated list is as followed:
-OEM cassette head unit
-Stock exhaust mani
-All blaunkput speakers (and its components will be staying)
-It will stay wired for subwoofer/amp install in the trunk (woofer/amp not included)
-H&R Springs
-Bronze painted HX rims (could probably use a new coat)
-ebay header and intake
-2.25" exhaust piping to a jdmcarboy twin loop muffer
-Mugen V2 front lip
-Type-r styled headlights
-smoked amber corners, and authentic jdm sidemarkers
Here are the pics (interior, ebay, trunk, and exterior):
(amp not included)
(cd player wont go with it, switching it to my new car)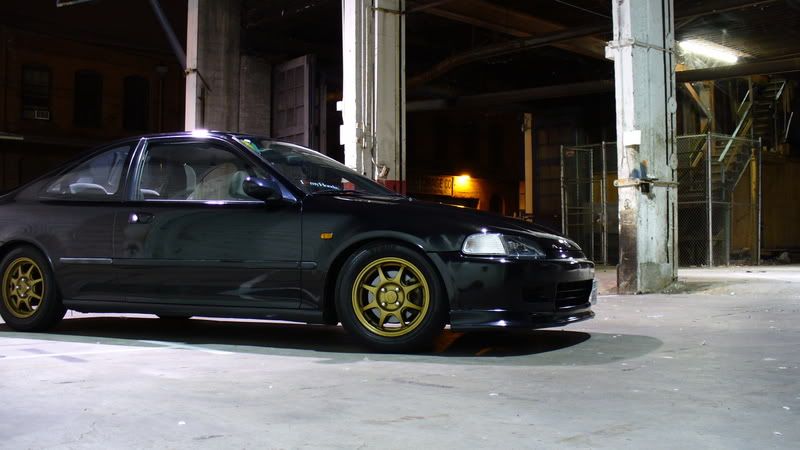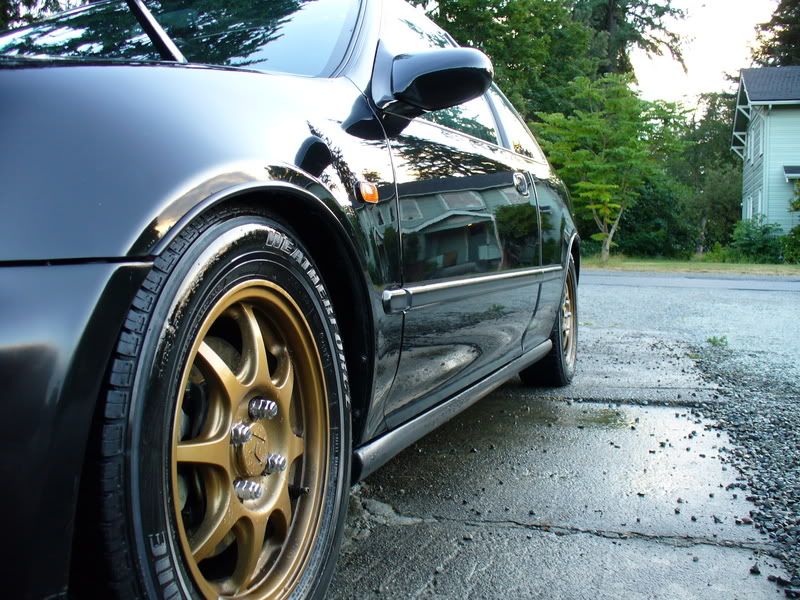 The GOOD:
-Everything is in good condition, for the relatively low mileage (102,000). Clutch is good and a tune up was done about 2/3 weeks ago
-Interior is still in GREAT shape, no tears/worn spots in the seats, no scuffs/cuts etc on anything.
-It is an ex, so that means it has power everything including the sunroof AND a D16Z6
The Not so good:
-Some spidering in the paint around the headlight area on the bumper
-Got some minor dings, but what used 1995 doesnt
-But the paint as a whole, is in pretty good condition. Wouldnt be able to tell this stuff in you were just looking around the vehicle
And now to the price, I am looking for
$5500 OBO
But I do have a certain line that I will take no matter what, offer it, and it is yours.