Hey yall, I'd like to share my family recipe for Fried Kix my pop passed on to me when I was little. It's cheap & quick to make, fills you up & is DELICIOUS!!
You'll need:
Large cooking/frying pan
Stove range
Large stirring spoon (wood works best)
Big ole bowl
Ingredients:
KiX Cereal
Margarine or butter (Used Smart Balance here, still tastes good & is healthy, but butter gives the most delicious results)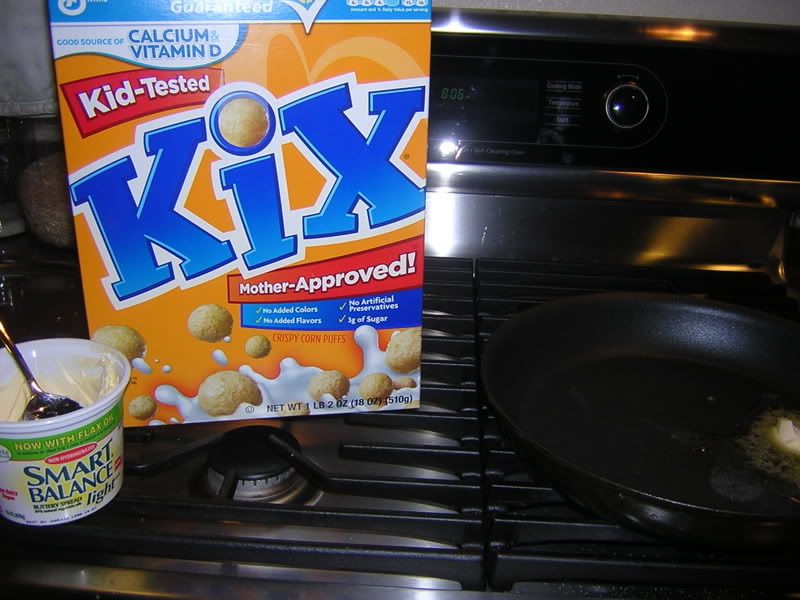 1.) Turn stove range on high setting.
2.) Scoop in 1.5 to 2 tablespoons of butter or margarine.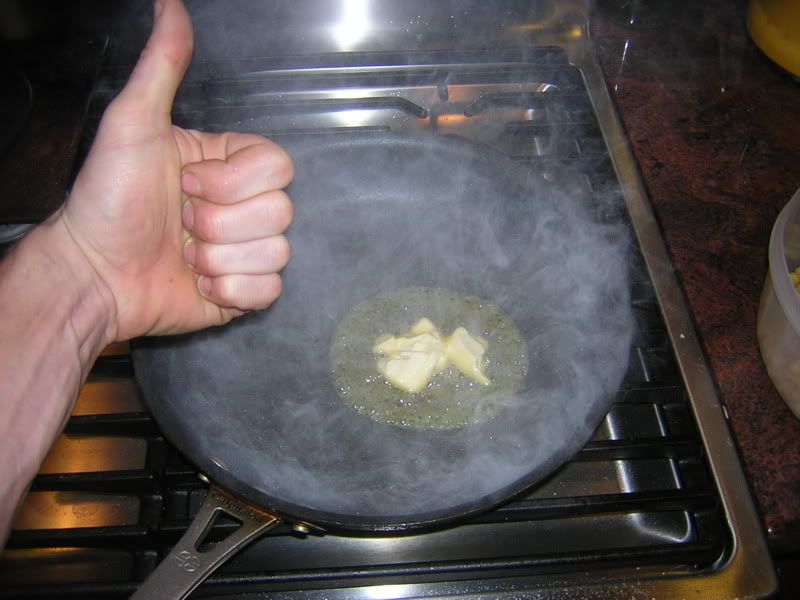 3.) Wait for at least 1/2 to 2/3rds of margarine or butter to melt, then add KiX until the entire bottom of pan is covered.
4.) Stir with wooden spoon to contact all the KiX with melting margarine/butter. Do this until all KiX are golden & your kitchen smells awesome.
5.) Poor into bowl, LET COOL & enjoy! :TU: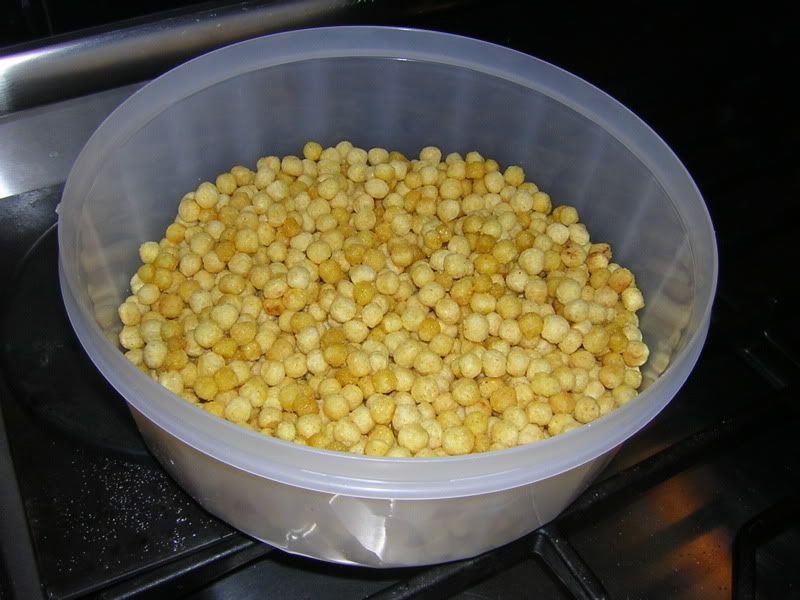 This is damn sure not health food or a main course, a single pan serving is likely ~400+ calories...
Using a lower-calorie vegetable spread + exercise regimen will help negate getting fat, (duh) I'm 5'10", 165 & eat this all the time!
Happy New Year, Al.