Discussion Starter
•
#1
•
Well, i sold my b20, and had to ship it today...After a couple days of figuring out how to ship this dang thing(Which was a block, crank, oil pan, baffle, and oil pick up, so if you have a head attached, or internals, you may want to use another method due to weight)
Supplies:
1. Rubbermaid Tote, with locking lid, the heavier duty, the better. Dont cheap out on this, results could be bad)
2. Cardboard boxes. Anyway you can get them, it doesnt matter, youll just need them to use as extra protection/packing material.
3. Drill.
4. Drill bits.
5. Zip ties.
6. Whatever block you're shipping.
I didnt take as many pictures as i had planned, but this should be a pretty good general guideline. And i was able to ship via ups, although it isnt cheap. 94 dollars, and just for anyway that wants to know, a b20b block, crank, oilpan, baffle and pickup weighs 113lbs :shock: . Way more then i thought. I carried this thing upstairs on my own, and it weighs almost as much as my skinny ass! :rofl:
You will need a tote at least this big.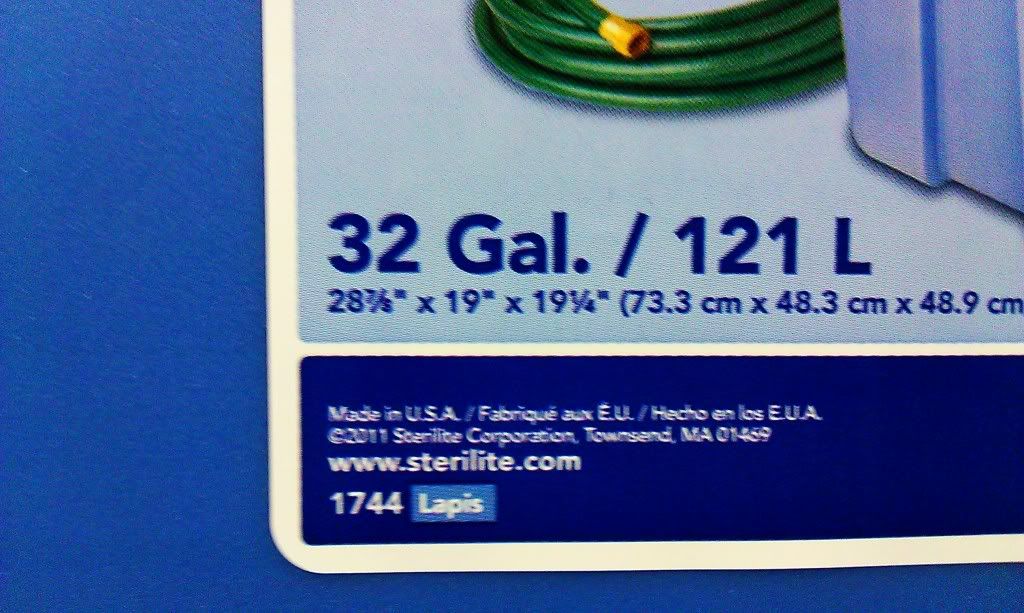 What you need to do first of all, is take at least two layers of cardboard and lay on the bottom of the tote, cut them to size if necessary. The corners of the block can be sharp, and you do NOT want that thing breaking through the bottom during shipping. This will help pad it.
Then set your block in, in my case i had to lay it on its side to make it fit well.
Next your going to want to take cardboard and put on all four sides of the block, same thing as i said earlier. Corners of blocks are sharp, do not want this thing breaking through.
Since i was also shipping the oil pan, i set it on top, and then used cardboard to fill the voids. Make sure you do this so there isnt room for the engine/other contents to shift around in the tote.
After you have that all in(or i suppose you could do this step earlier), its time to drill some holes in the tote, and the totes lid.
As shown here.