I have been rebuilding turbos for some time. Mostly as a hobby or for friends and occasionally for other people. I have been surprised after doing a couple of these that a lot of the ones I have done are from failed rebuilds so I thought I would take the time and make a detailed thread on how and what to do.
This is going to be a long thread so please wait till I am finished before posting as will take a couple posts to complete. There is 32 pictures in total to give you an idea.
1: It is a good idea to go over what can be used and what can not. Here is a picture of some things that can go wrong. It is best in this situation to take what is usable and discard the rest. Also be careful with what you use.
Here is photo of the some good sets to use. Usually if there is any damage to the turbine or compressor you have to discard. If it is light enough you can still use them though. No broken corners or cracks though.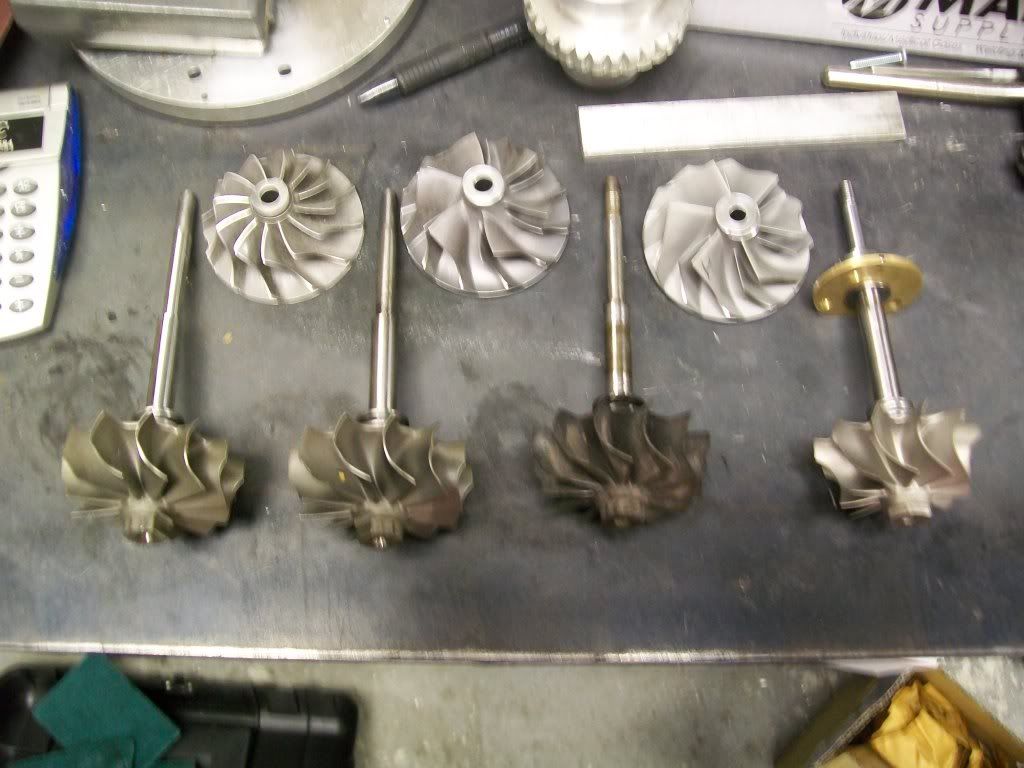 2: Here is some tools I will be using. Not all of them are necessary but if you have them they are the best to use. List goes: 0-1" micrometer, .2-1.2" inside micrometer, 0-6" dial calipers, C clip pliers, .5"-.8" inside bore micrmoeter (very accurate), set of picks, and you will also need a set of standard and metric wrenches (not pictured).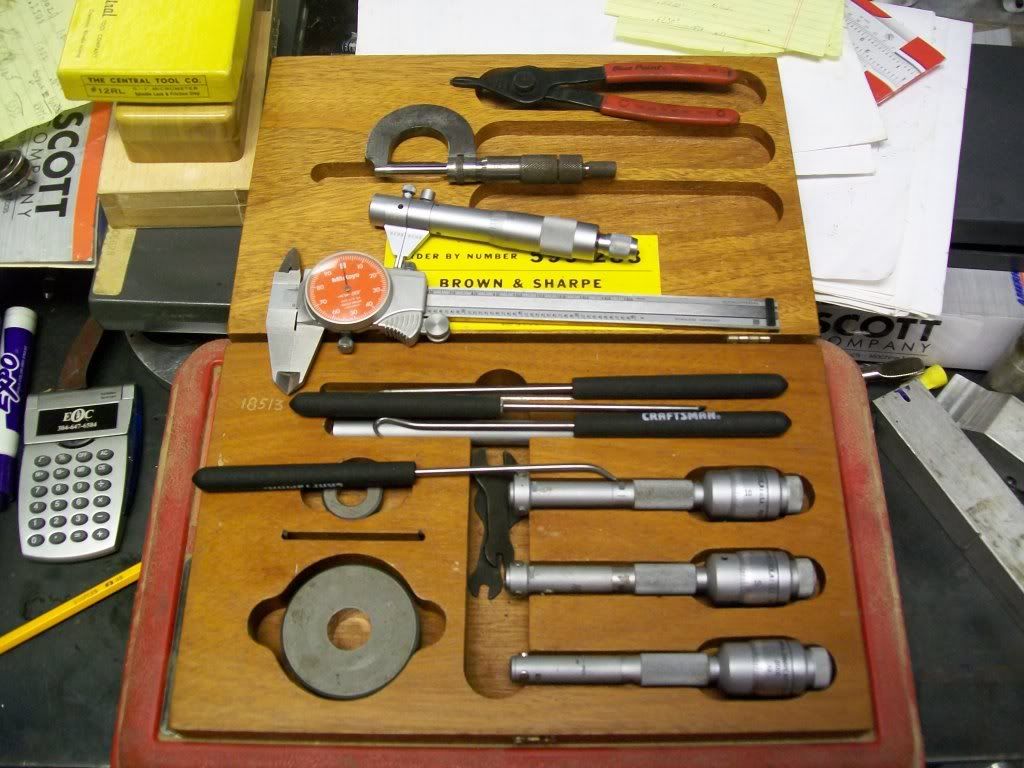 3: This is the turbo I will be covering. I am doing it for a ryan89crx and it is T3T4 stage 1 turbine 50 trim compressor with .48 hotside and .60 cold. I will be using it for only the disassembly.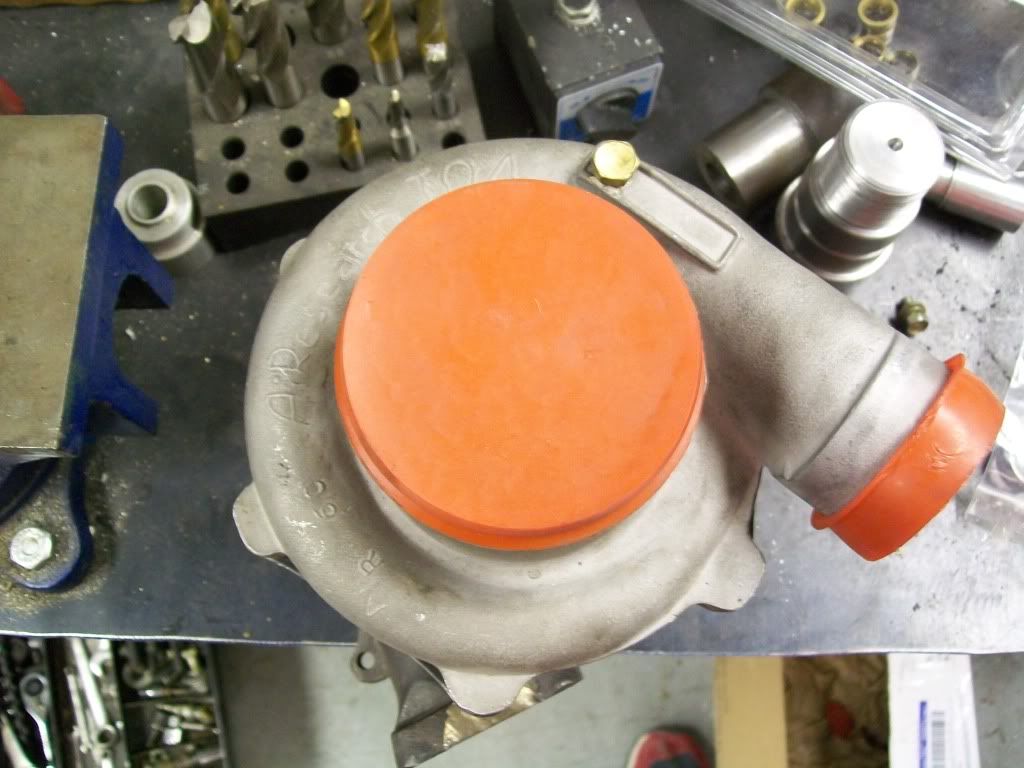 4. First you want to remove the turbine housing. It is secured with 6 bolts and 2 clamps. I used a 13mm wrench on these but not all T3 turbos have the same size bolt. You will have to check yours for the right size. Sometimes the bearing housing hangs in the turbine housing and it can be pain. You really need to take your time here. If you do not remove the turbine housing evenly it will interfere with the turbine and bend its fins messing up the turbo before you start. Sometimes it is necessary to use a hammer to break it apart and you should lightly tap the turbine housing while having the rest of the turbo secured (I do this by placing the turbo in a vise). Its best to use a soft face hammer and tap evenly around the turbo. Also check the housing itself to be 100% sure it is coming out evenly. If it is being a rediculous pain heat the turbine housing up a little (but be careful when it comes off).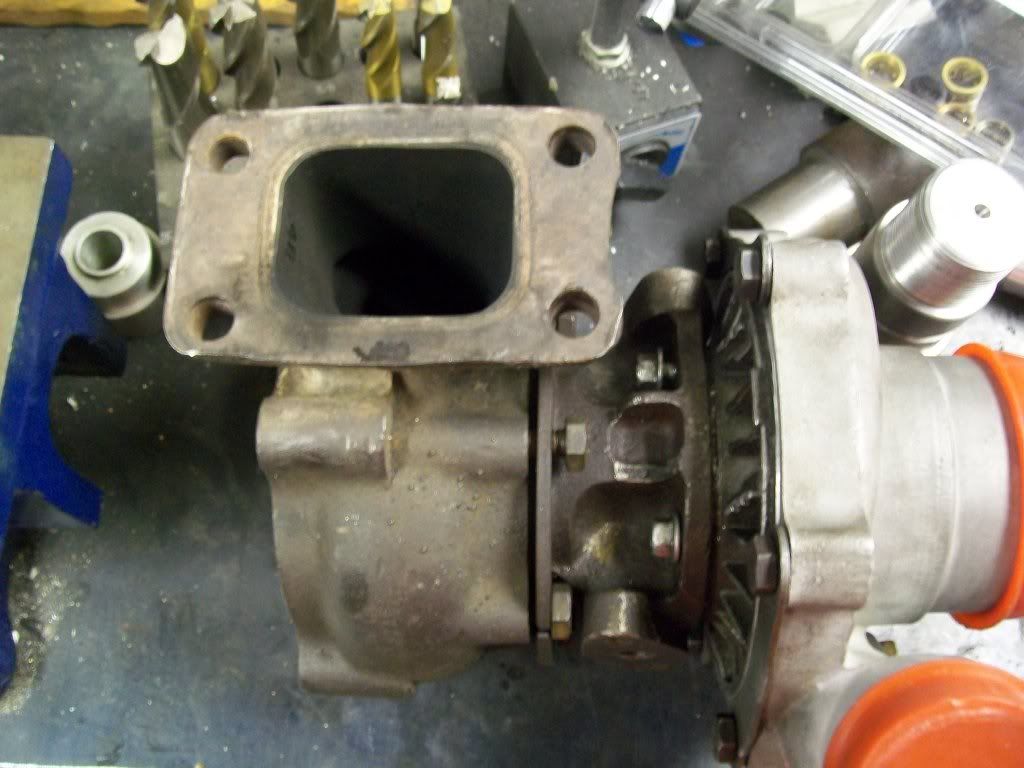 Its a good idea once you have it removed to place the bolts and bands back onto the housing. It will keep everything together and in one place. Like so: