ok so when i was doing this it came to my attention that there really wasnt much info out there on this so here it go's nothing.
THANKS to members (nub) and (2jzdreamin) for help with info on wiring
well when i was swaping in my motor i bought a harness and i didn't notice it was an HX model harness, so i couldn't plug in my regular style 4 wire o2 sensor. So here are the steps as how to wire your harness to do it
step 1 locate the 7 wire hx o2 sensor plug
the wires on it should match up as follow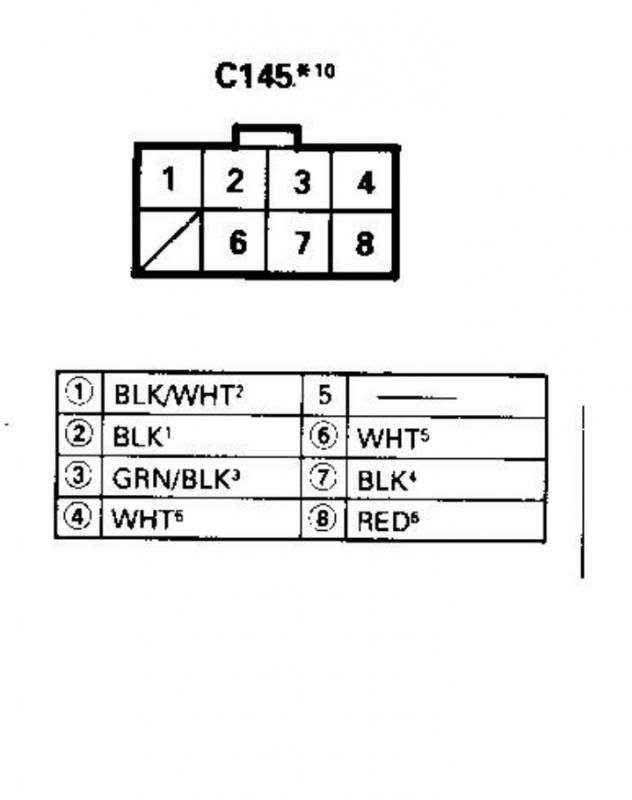 so as we know we need 4 wires to the o2 sensor
so out of the 7 wires on the harness sensor we are going to use 4 of them
wire #1 black/white #3 green/black #4 white and #8 Red unpin these wires from the connector.
so for your 4 wire o2 sensor you will need a 4 wires connector as so