Discussion Starter
•
#1
•
Here goes,
Got a new Dizzy installed. wouldnt start, turned over like it wanted to but didnt start. soooooooo i took it to the shop and of course they got it runniong, but car feels lazy and now my oil light is on, comes to find out. i looked thru a few forums on here about the FIRING order and this is what it supposed to look like..
Proper firing order for d16z6..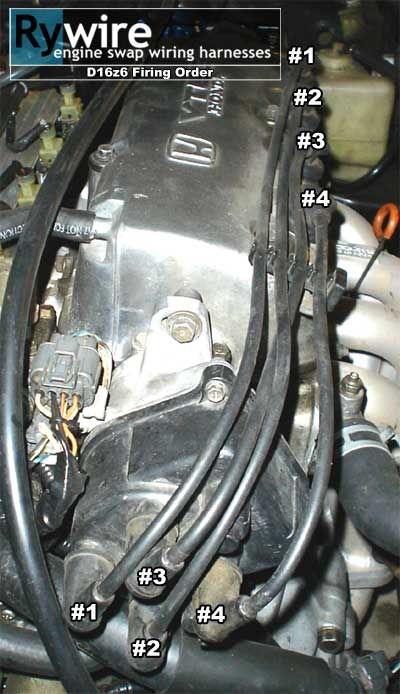 ok now this is my d16z6..
obviously it's in the wrong firing order but the car runs and starts this way........... the wires look sloppy first of all..
so i then go and place the wires in it's proper firing order. the car cranks but will not start..
any ideas. got new cap and rotor too.. HELP PLease....