Discussion Starter
•
#1
•
Idk if its all of Napa, just the workers in my area, or the one guy I had.... But fuck I kept saying Civic VX... and the guys like there is no VX option or a VTEC-E.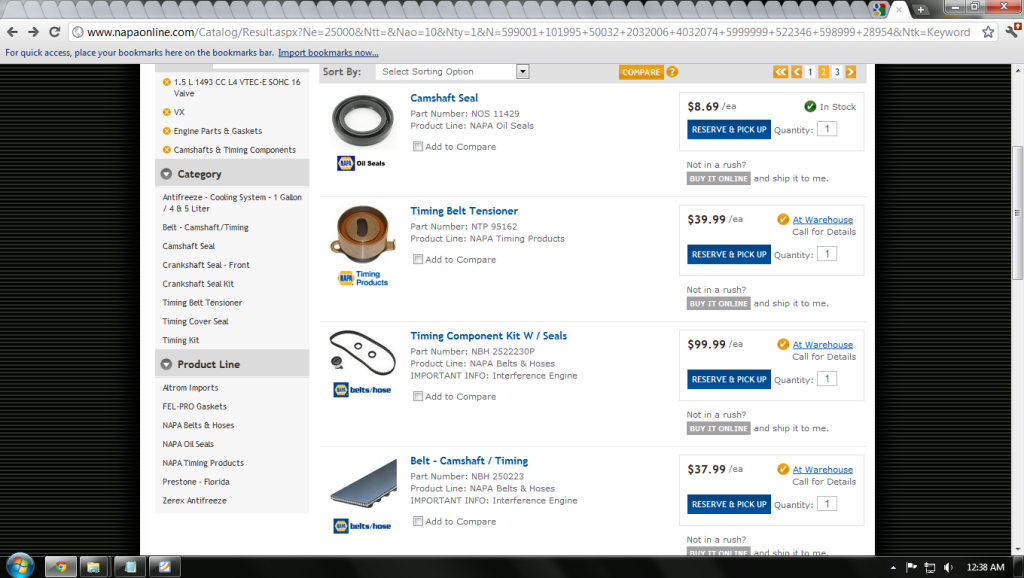 Fucking bullshit, how come I can find it on the damn website.
It doesn't help that I have a JDM D15b, and its 3 stage which just confuses everyone.
Anyways long story short; my tensioner pulley is going out, I'm taking classes now so I have no time to work on the car. I let my mech have it, told him Civic VX. My mech wants to change the whole belt (since it will be off anyways, but I didn't want to in order to avoid this confusion)..... Apparently Napa doesn't have this "VX VTEC-E" in the system.
Also, since the motor is (in Japan) from the Ek, the mech asked where its from I told him "96 VI
in Japan
" and the Napa rep proceeded to tell me/him its a 1.6L in there.
I'm fed, up and just needed to get it out there I guess, but.. How can I find it on their own website when the guy behind the counter can't even tell me if the part is for a EX,VX,LX etc.
Now that I am on a comp i have all the part #'s and will have to get this shit straightened out myself.