EDIT: SoCal, lol.
All solder work was done by me. All quality components were purchased from Moates.net. P72's, for whatever reason, don't like to desolder as easily as P28's...
I ran this socketed P72 in my OBD-1 converted CRX for about 9 months. It's a great setup for those tuners who want knock logging(crome, maybe others?). Also controls the IAB secondaries for GSR/H22 Prelude manifolds. These are the major differences between this and a regular p28.
Asking $200.00 shipped in the 48 contiguous US. Not really looking for offers, as these things go for between 135 and 160 + shipping, stock.
I will include 1 sstsf512(reburnable) chip, and a solid basemap for ANYTHING(honda-wise, of course, lol) you've got.
Here's the pictures: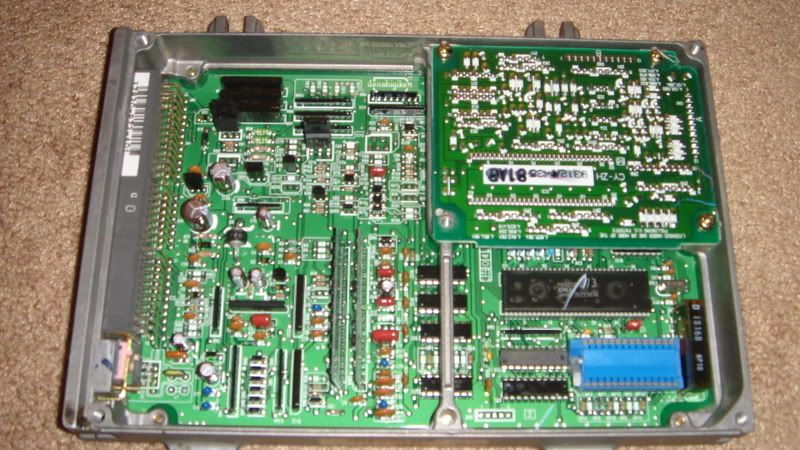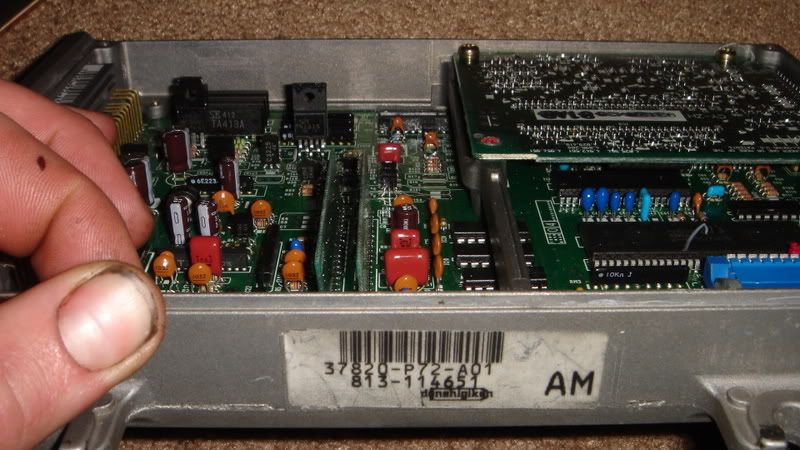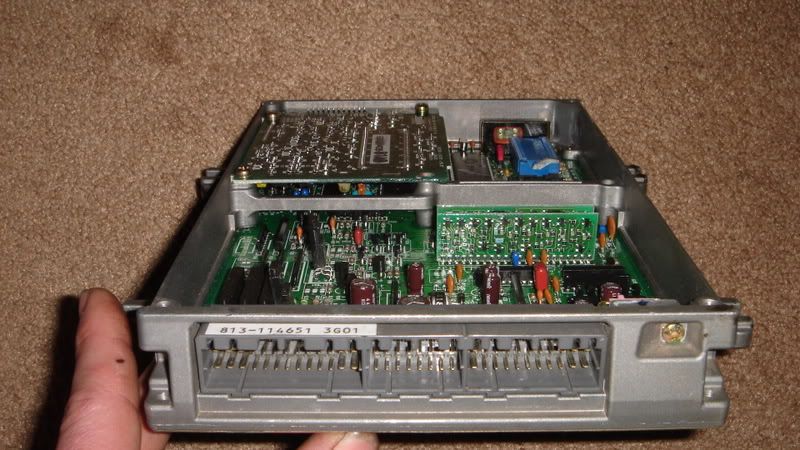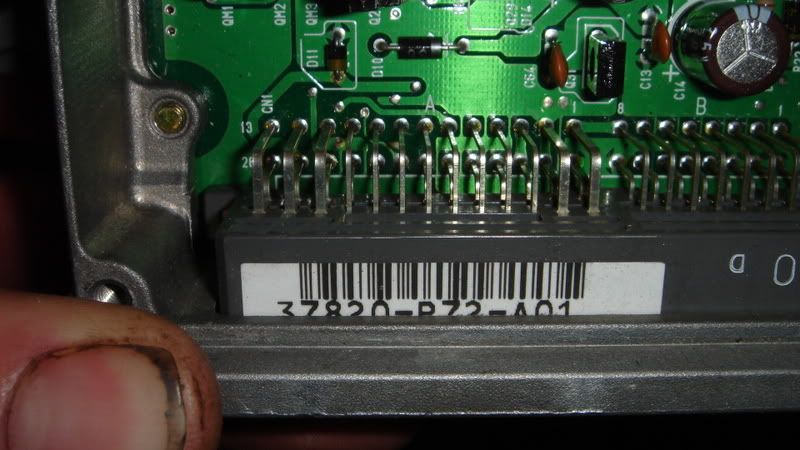 My local reputation has been top notch as far as tuning/basemaps go, with 3 turbo'd hondas tuned by myself. 2 are stock boosted d15b's with 12-15lbs, one running
[email protected]
on 12lbs in LACR, and the other ran
[email protected]
on 11lbs in bakersfield, CA. The third car is an obd-2 honda Prelude with type-s pistons(11:1 CR), converted to obd-1, with a chipped p28(socketed by myself) running 8lbs. All 3 ran basemaps that I put together, without issue, and returned for wideband tuning.
Click here to see Video
Click here to see Video
Also, I've experimented on N/A vehilcles, as well. The latest was my own Efficiency build. A Full interior 1990 CRX SI with a d15b bottom end, d16y5 head, that runs
[email protected]
at LACR, while getting 46mpg!!! Efficiency rocks. My old stock d15b with crower2 cam went
[email protected]
in Inyokern, CA. I also wideband tuned a gsr in an EG with bolt-ons/cams... Outran PLENTY of fast cars on the freeway, including a hopped up s2000!
I'm not typing all this to brag, although I'm proud of every car I work on, It's to inspire confidence in the buyer of this ECU. They should know the background of whoever they decide to have basemap/tune their car.
Again, be confident you are purchasing from someone who knows what they are doing.
200.00 shipped, Paypal/postal money orders only. Ships day after payment, usually. Email me at
[email protected]
for further questions, or ask them here, or both.
-josh- <!-- google_ad_section_end -->