Once again I have a bunch of stuff that I need to get rid of...hopefully there is something that you want or need. Don't be afraid to make me an offer. I accept paypal and will usually ship the day after I receive payment.
Also available for the above is a 25mm custom bar which uses the same hardware. Due to the 25mm bar being of a straight design it may conflict with a car using a OEM style muffler...see the picture of both bars together.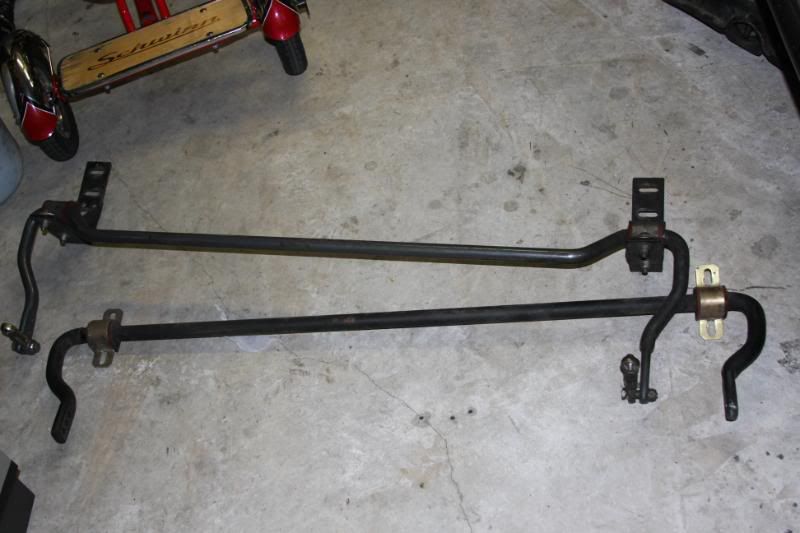 $50 + shipping...free shipping if purchased with Suspension techniques setup.