OEM b7 airbox w/ cheap paper filter
OEM speaker grilles from a 93 DX hatch
OEM b7 spark plug wires
BFG GeForce 6800GS OC 256MB AGP8X/4X
This is the only one I care about getting a good amount of money for. I spent 2 or 3 months trying to get this thing to work with my computer... I tried everything I could think of, and I concluded that it was an incompatibility with my motherboard (Chaintech 7NJL6). I even RMA'd it and got the same symptoms as before (this obviously is the second card). It costs $170 from NewEgg, and I paid another $45 to try to get it to work... I'd take $95 for it.
Specs:
http://www.bfgtech.com/6800GSOC.html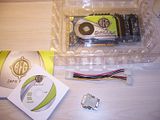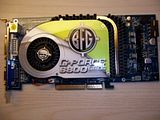 I know some of these parts are dirty, and I'll gladly clean them off before I ship them. Also, more pictures are available on request.