Project 4dr Vengence Timeline. @~'--GT3076r inside--'[email protected]
Time line
2003: Purchased car from old lady 100% stock.
**will have a pic when putfile is done with site maintenance.
2004: Dropped in a new trans, short shifter, some alteezas, F&F style front bumper, and some TYC projector headlights, fart can, tint, 17" ACE rims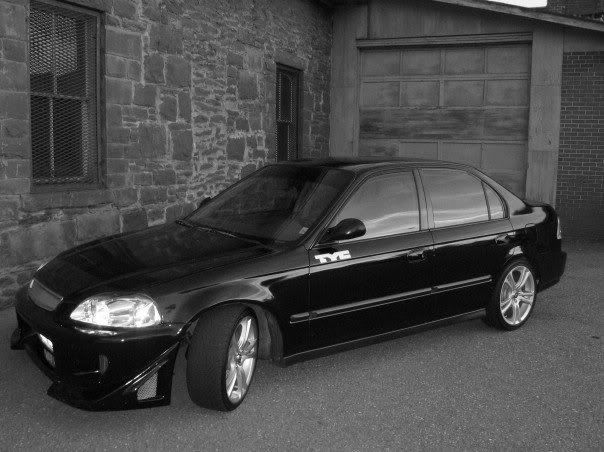 2005:AEM V2 cold air intake,Tokico HP struts, H&R springs.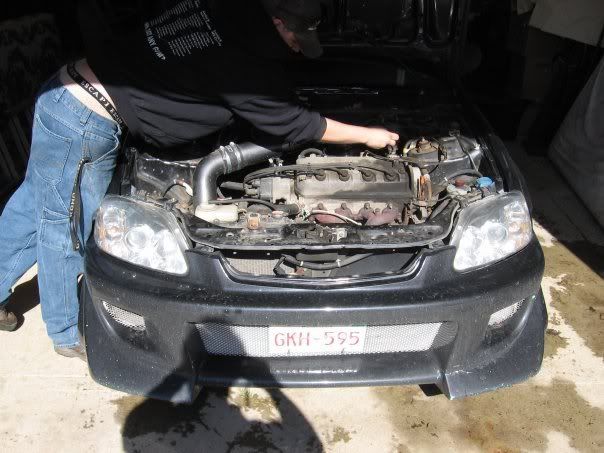 2006-2007: Removed tyc headlights, tyc tail lights, M3 mirrors, front bumper, Red h emblems. Puchased edelbrock turbo kit. Replaced timing belt, head gasket, got ARP headstuds, and pulled engine for first time. Spoon rep CF front lip, type R rear lip..painted stock bumper and mirrors, did black housing headlights, stock tail lights back in and mirrors painted. Added magnaflow exhaust 3", ACT HD pp, and street disc clutch.