·
Keepin it real since 1984
So My Ins. was bullshitting and bullshitting, they took off money for like everything, so after i paid back a small loan i took out i had enough for a little toy and maybe something clean too....
Already bought my toy! Had a Buddy in Need for money bad and had a project he was suppose to to pa me to finish... so i got a killer deal...
it's a project.. has runs in the clear all over... body is all there, just not together, bay was shaved, but never finished...
Came w/ a B18b and a b16 trans, cable trans...
obd1 jumper and an ecu...
3 del sols
Gutted, door panels, dash center, no rear... clean body!!!
gotta go eat, will post more later!
Someone Stole my camera, so all i have is my camera phone now =-((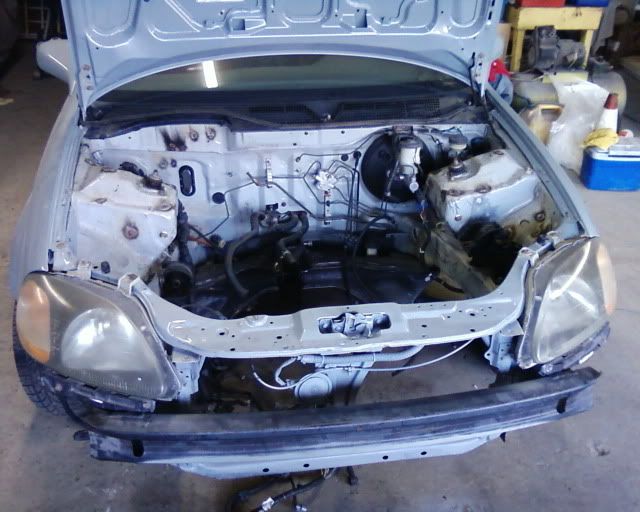 Put in a little work...
hahaha, was wrong, i though the welded the upper control arms, but on EKs they bolt thru the side! hahaha...