Discussion Starter
•
#1
•
Do you love beef jerky but hate paying the high prices even for the processed garbage like Lack Links? Why not make your own?
You'll need
1 - Package of blade meat
1 - Bottle of Soy sauce
1 - Bottle of Worcestershire sauce
1 - Bottle of Honey
1 - Bottle of Liquid smoke
1 - Box fan
Seasonings you like, seasoning salt, pepper, crushed red peppers
1
Put the meat in the freezer until hard but can still cut through it.
2
Cut with the grain into thin strips
Sensitive content, not recommended for those under 18
Show Content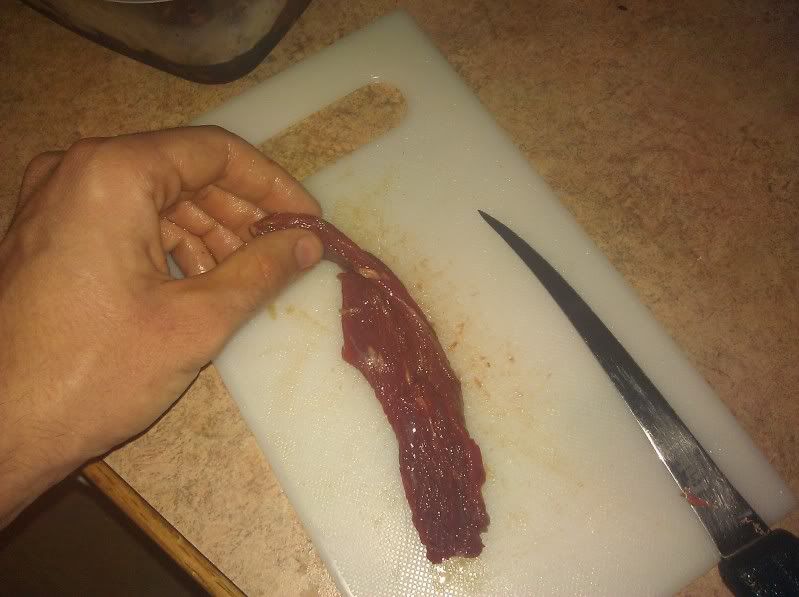 3
Put meat into a container and put in equal amounts of soy and Worcestershire sauce, a little honey, few drops of liquid smoke, and as much seasoning as you like.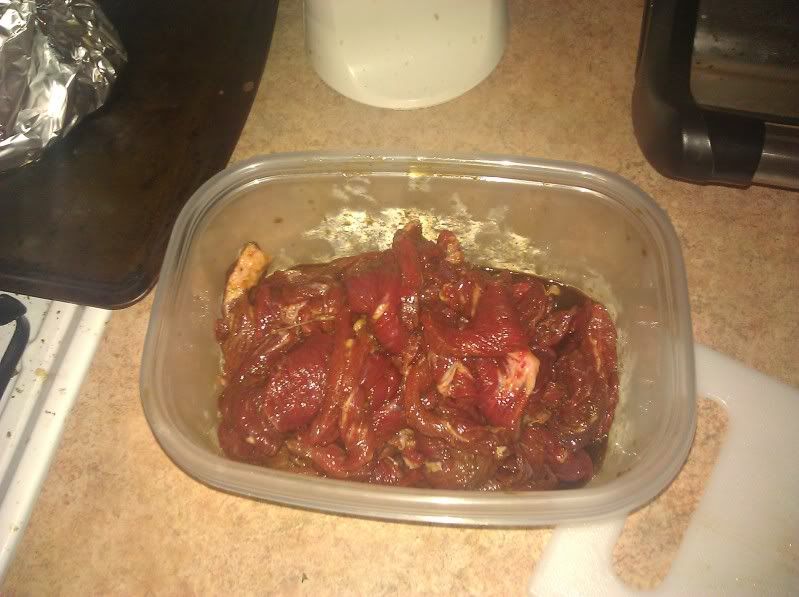 4
Put in fridge for 3-5 hours shaking every now and then to coat the meat.
5
Pat dry the meat with paper towels and then place the meat on the fan spacing evenly.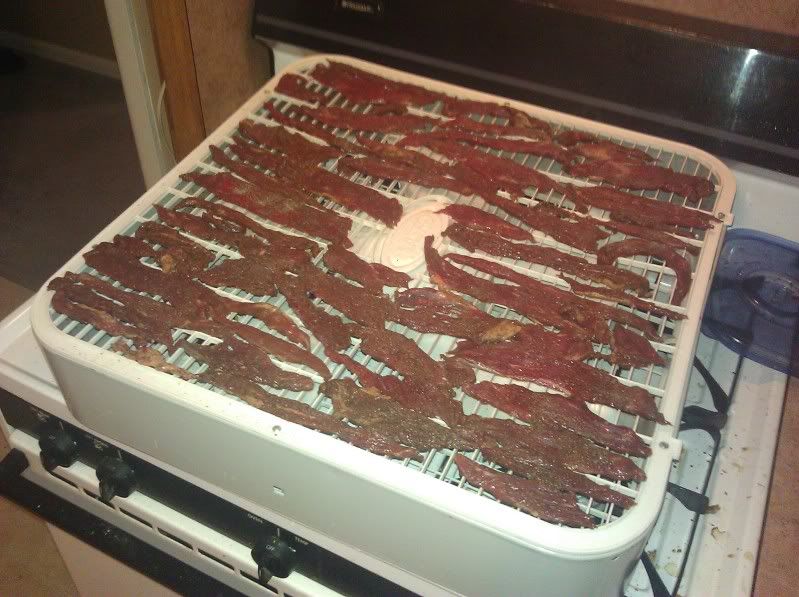 (Wash the front of the fan, I didn't have to tell you did I?)
6
Turn the fan on about medium and let sit for 12 hours. That's minimum I like to let it sit for around 24. Turn once half way through. I don't know if it helps any but I like to think the other side drys better that way.
7
You'll get something like this.
8
Storage
Put it in some kind of Tupperware, putting it in a plastic bag would set on mold to soon. But I doubt it will be around long enough any way.