·
Formally known as SPONSOREDCRX
Alright just want to see if anyone can beat my time on Road Atlanta. You have to use a R2 class car. I used the R2 C6 Vette. My time was 1:13.414.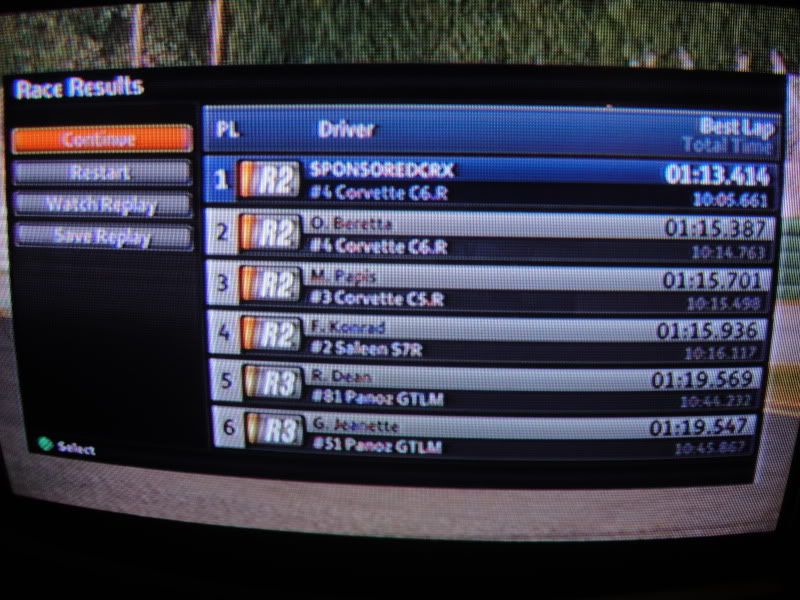 And thats on hard with no assists.
Alright this was on Sebring, the full track. Again my R2 Corvette C6. Come on guys someone give it a try. Time is 1:53.295
Or you can try this one if you dont have a R2 Vette
I used my B Class All Motor K20 EG at Road Atlanta. Time was 1:31.635. Im sure I can do a little better but I dont want to get to good of a time cause you guys will be to scarred to try like the first one. lol
Anywho heres the pic.