Discussion Starter
•
#1
•
My td43u distributor internals were all rusted. so i swapped the td41u internals into the td43u case. the engine wouldnt run, it started to sputter when I had the distributor rotated all the way to one side. taking the cap off, looking at the rotor at tdc it was in the middle of what should be plug 4 and 1 on the dohc zc spark plug placing.
So i pulled it apart and compared the shafts to each other, and the hole for the keyway is indexed differently than the SOHC shaft. all the casting codes are the same on both of them too. heres a picture for referance.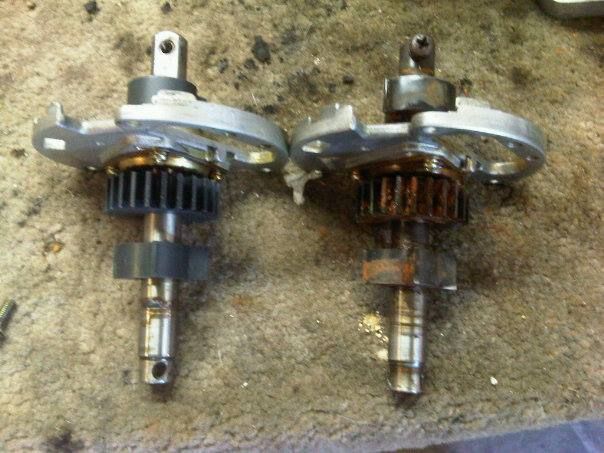 so if you have to replace your obd1 dohc zc internals, keep the existing shaft.