Things you will need
Soldering kit
14 or 16 gauge electrical wires red/black "Optional"
Wire splicer
10mm socket for the bracket
Scissors or knife for cutting wires "if preferred"
Multi-meter "I didn't have one"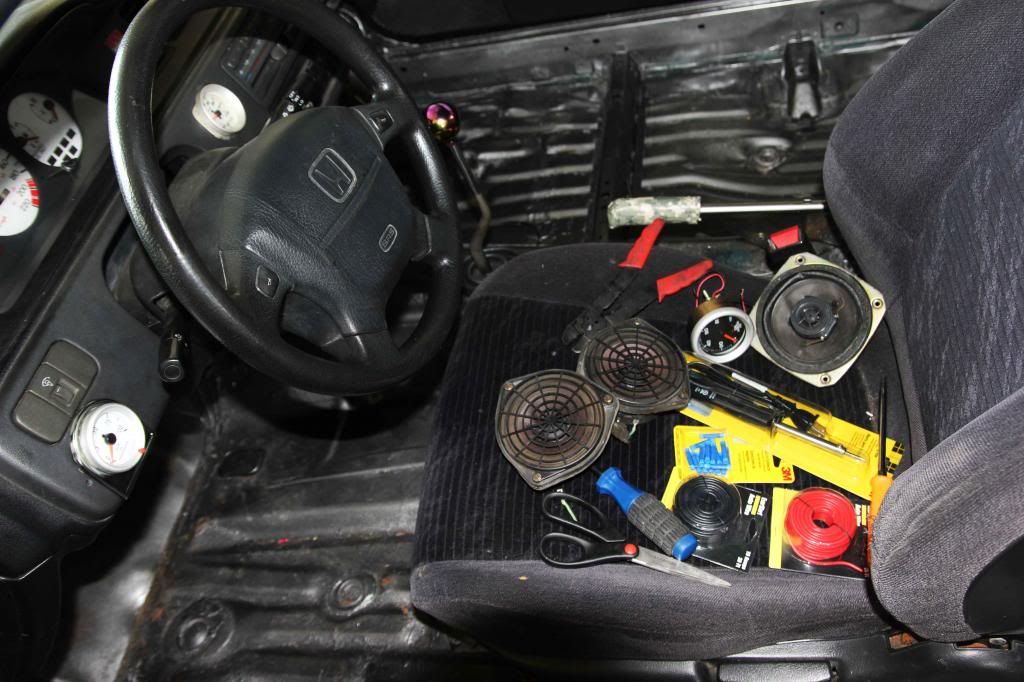 Okay so first thing first. I was screwing around Ebay looking for external tach with shift light. I then saw this one under bidding not sure what make there is no stamp or anything to it. The bidding for it starts at $39 so i was like, what the hell I'll bid $40 because it looks cool and redlines at 9k. Long story short i received an e-mail saying i won it :clap: Haha. Ok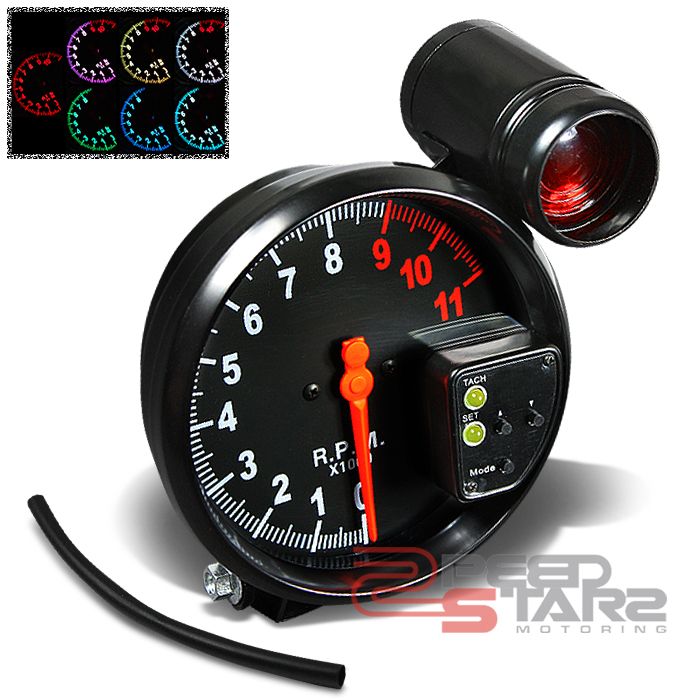 The installation is very straight forward. There will be 3 wires on the tachometer green, red and black. The shift light will have a separate line but it just clips into the main harness of the external tach.
Check the preferred location with everything in-tact or one piece for proper clearance there's not much space since this is a 5" tachometer. Once you find the chosen area mark it for the bolts to go through. Another thing is there is no way to fit a drill with the available space and i was forced to use this angle pneumatic grinder.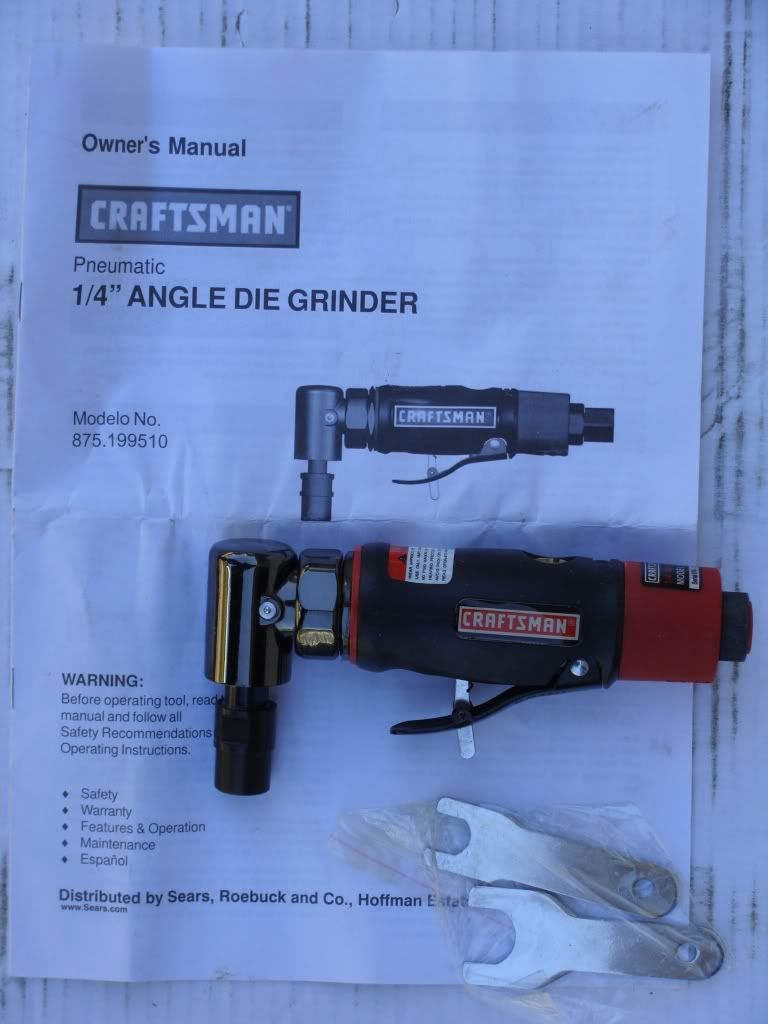 A total of 3 holes will be needed 2 for the bracket and one for the tachometer wires, and make sure to take the cluster out before proceeding into any drilling. Make sure no wires underneath is expose to the drilling area "Proceed with your own precaution, I won't be responsible if you fuck up your stuff"
Here is the tach bracket bolted in the dash.
There will be 3 separated harness behind the cluster
Yellow the middle one, further to the right is fuel and temperature indicator and the tach as mark below.
Hence the blue wire on it? This is where the green wire from the tach will be connected.