Discussion Starter
•
#1
•
I have struggled with the idea of swapping out the stock motor since I first bought this car. My initial intentions with the project (prior to finding the car) were to eventually do a B16B or B18C swap. But before I get ahead of myself, I made a promise the first time I laid eyes on this car. The condition was so pristine that it would be a blasphemy to take out the era correct engine.
Naturally in my free time I would do some reading here and there on possible engine setups using the stock D16A6. That is when I first came across the concept of the SUPER-D. Basically it is a 1.7L stroker engine that uses the D16 block and the crank and rods from a D17 (01-05 Civic). The idea was appealing but there was not much info for professional builds, just a few budget builds for the most part.
D-Series Tech - High Compression Stroker - Honda Tuning Magazine
Flash forward a few months...Over the past 10+ years I have been a huge fan of ENDYN's work out of Fortworth, TX. Those of you who are not familar with who Larry Widmer aka T.O.O. (The Old One) is, please click and read...
The Old One - Energy Dynamics
For those who are also "In the Know", you will find out that Larry was not only the original owner of 2 1997 Integra Type R's (only went into storage new from Acura), but he was originally the Owner of one 1989 Honda Civic Si.
Shortly after finishing the installation of the 2
Larry was very well known for his Honda engines including his old Supercharged D16A6 that made a feature in HotRod magazine in the late 1990's.
By pure chance I sparked up a conversation one day with Larry about the original purchase of his 89' Si, and how it had evolved over the years. Although Larry is a busy man these days both with being under a contract with Nissan's racing team, and trying to keep up with other race team heads, I ran the idea past him of the new stroker crank idea in an old D16A6. He said he would never do another D motor but after about an hour or so he agreed to take on the project for shits and giggles. The price tag on this project is in the range of "More than you can afford PAL... Ferrari!!!" but with time ticking by he figured it might be his last chance to ever build one.
Onto the build and goals for the build. Since the D17 crank is a less than ideal Crank/Rod ratio, high rpm's are going to be a bad idea. The primary focus is to increase midrange torque. This being said the RPM goal was in the 7,000-7,500 range max.
I originally sourced a donor head from an 89' CRX Si with only 88k miles on it. Don't fool yourself, a lot of work still had to go into straightening it up.
His first step was to focus on the rate of the burn. He used a special combustion chamber design that he perfected on his road race F20C engines. This both helps with flow and burn.
He tested several configurations with the use of epoxy, he would CnC each one to determine which design best suited my need.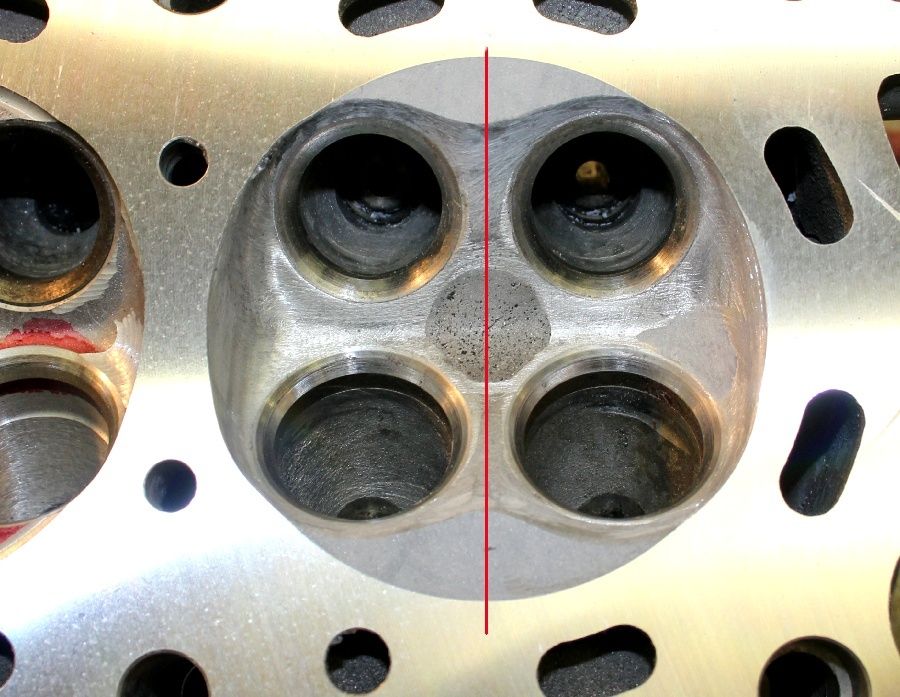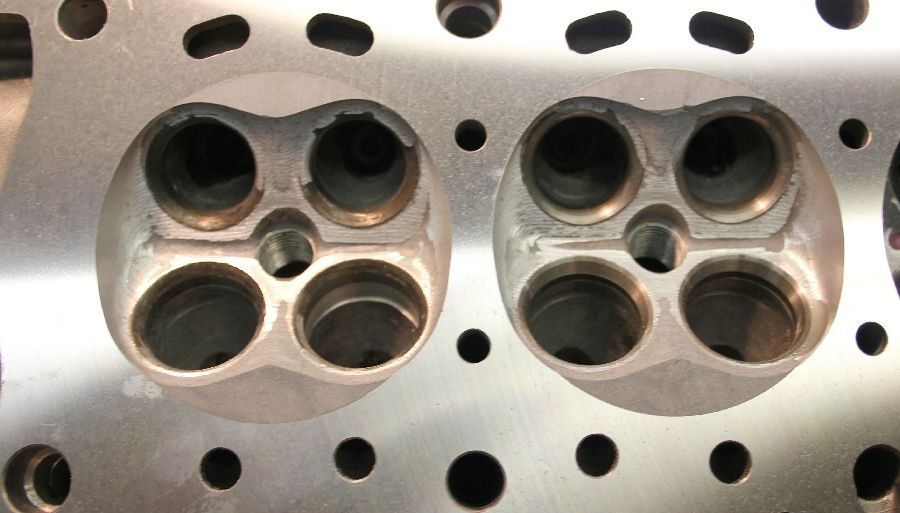 After the right combo was determined, he cold-welded the head and let the CnC set the final design in Metal. He then went on to do his world famous port work. To further increase torque, the initial port entry's are only slightly bigger than stock, however, the ports are reshaped to optimal design. Since he could not locate an aftermarket company with the correct oversized valves he wanted, he hand machined each valve to his specification (destroying two ceramic bits in the process).