A little background, my car is deep in project status, one of the things I am going to do to it to complement the new drivetrain is add gauges, up until now I've dealt with the factory temp quasi-guage and idiot lights for the rest. Figure start off with either volts or amps, oil pressure, and water temp that shows actual temp. Plan then is to use an audio console to relocate the stereo and mount gauges in the original factory radio din slot.
So, I bought an audio console, seemed like a decent deal, and have since received it. Been sitting on it for a couple weeks or so and decided today to assess it (like, what stereo to mount in it, what to put in the ashtray hole, replace cigarette lighter with a proper power port, etc).
Would have been nice if it came with all hardware, but whatever, I can procure some from picknpull or whatever, not a big deal. I try to fit the cover to the console, wanted to see what it looks like: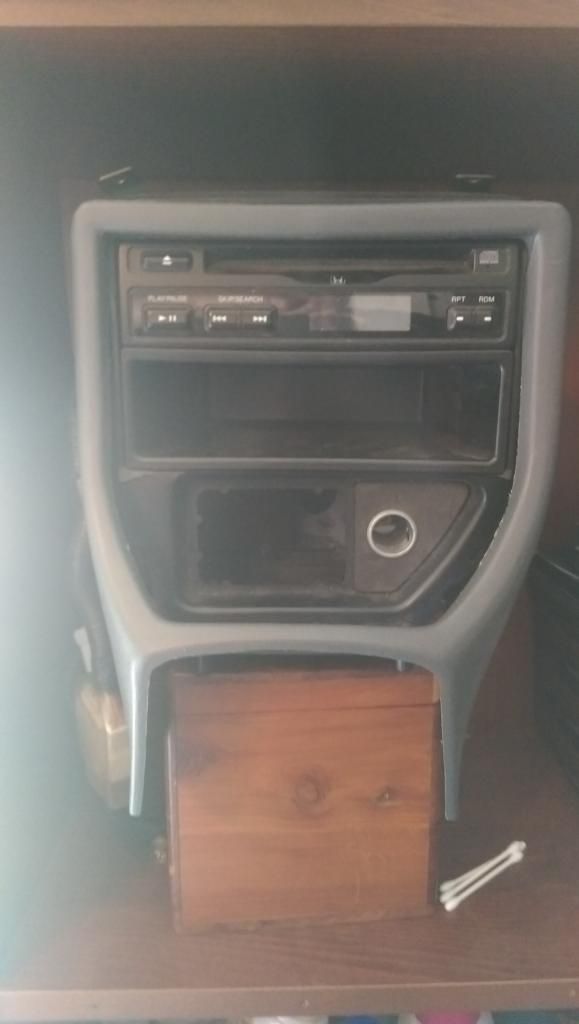 I noticed there is a gap at the bottom around the cigarette lights/ashtray area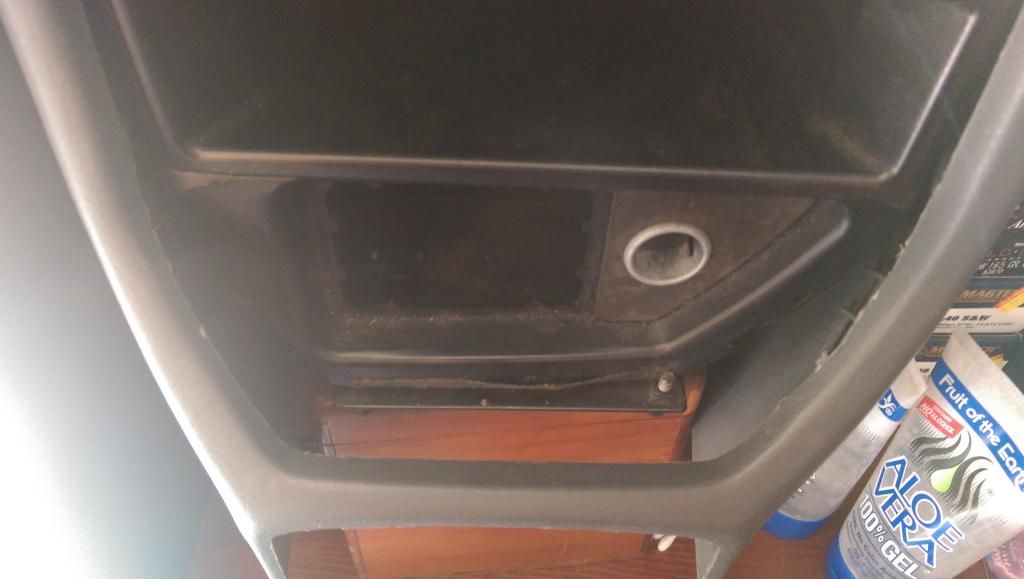 This is with the top of the cover flush with the cd player at the top and down the sides, looks like maybe it's been cut a little bit? A lot bit? Anybody more familiar with these consoles than myself have input here?
To me, it looks like either the cover is mismatched to the console or the cover has been chopped to the point of being almost useless, that's like a 1.5" gap at the bottom there, I guess I can try to make a filler panel for it but what I was really hoping for was a complete and functional console. Am I wrong to feel a little put-out here?
** I did a google image search prior to making this thread, I see their are a few different consoles....but....none with the huge gap at the bottom lol