Discussion Starter
·
#1
·
Thought I'd ask the question here in addition to my showcase thread...
I dismantled my main shaft today, and when comparing my stock 4th gear and the DOHC 4th gear, it seems they have the same ID.
From the pictures (which turned out bad... seems the camera focused on the background),
can you tell me if this seems like a correct assumption, or am I way off?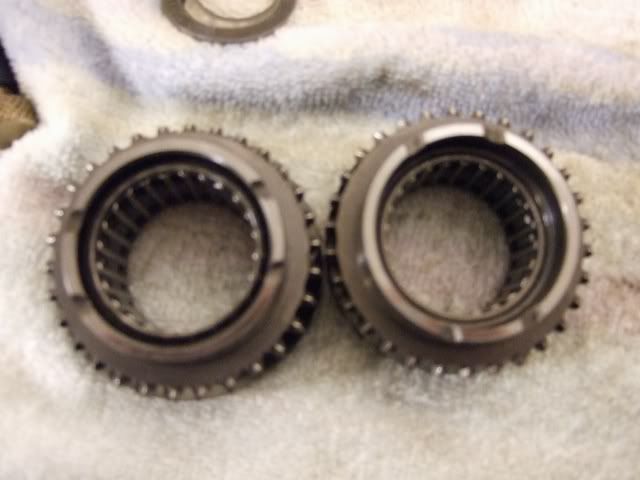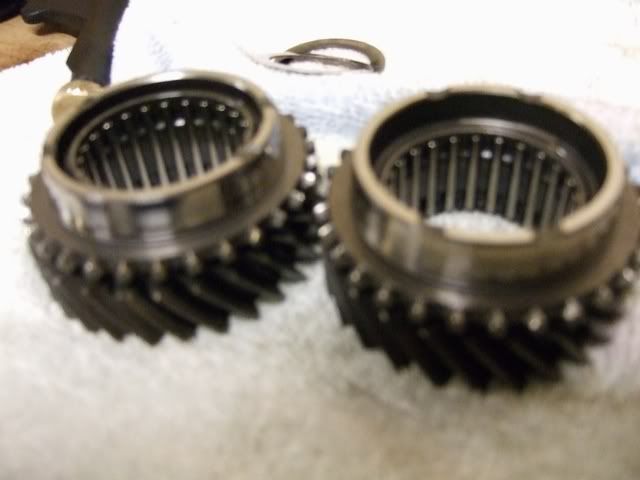 Also, the spacer collar from the two trannys are different. I suppose I need to reuse my stock one? Or is it matched to the gear?
As you can see, the hight of them is not the same. The tall one is form the DOHC ZC tranny.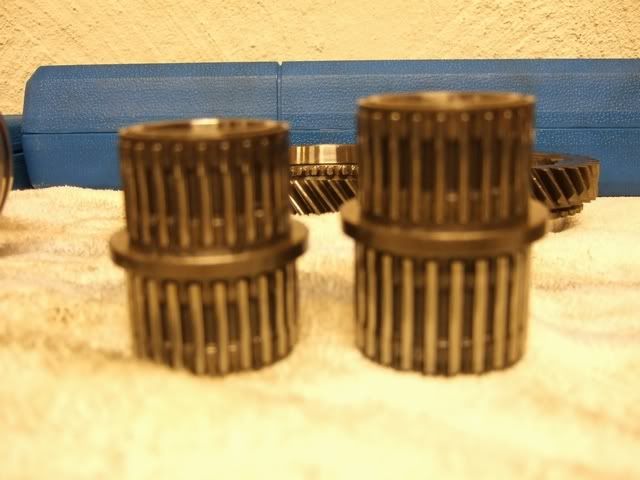 Transzex, Bense, I'd appreciate some answers from you, as you have done this many times before.
I am looking at the correct parts right? Could it be they are just different from the JDM ones?
I counted the teeth, and got the correct ratios. I can recount them and wright down the results later.
My memory isn't good enough to remember all those numbers, sadly...