Last time I was at the junkyard I saw a '95 Civic EX sedan that had an OEM rear sway bar. Considering that my car never came with
any
sway bars ('92 Civic CX), and after auto-crossing it for a full season to get a good feel for the stock setup, I felt like a small 13mm rear bar would compliment things quite nicely.
I had replaced my LCA's about 6 years ago with brand new OEM LCA's that have the little threaded hole for the stock sway bar attachment. Upon installation of the 13mm rear bar, I found that the threaded holes were completely rusted through. While attempting to thread in the bolt (insanely tight), the head snapped off leaving a portion of the threaded bolt jammed in there. An easy-out was out of the question, and I didn't want to drill it (too lazy) so I figured I'd just get an eBay replacement set of aluminum LCA's.
First of all, I just want to remind everyone that the stock Honda LCA's are usually rusted in there pretty DAMN BAD. Upon removal, the bolt that connects the LCA to the spindle was completely frozen. Impossible to get off.
After a while with a grinder and a dremel, I finally got it out. Take a look...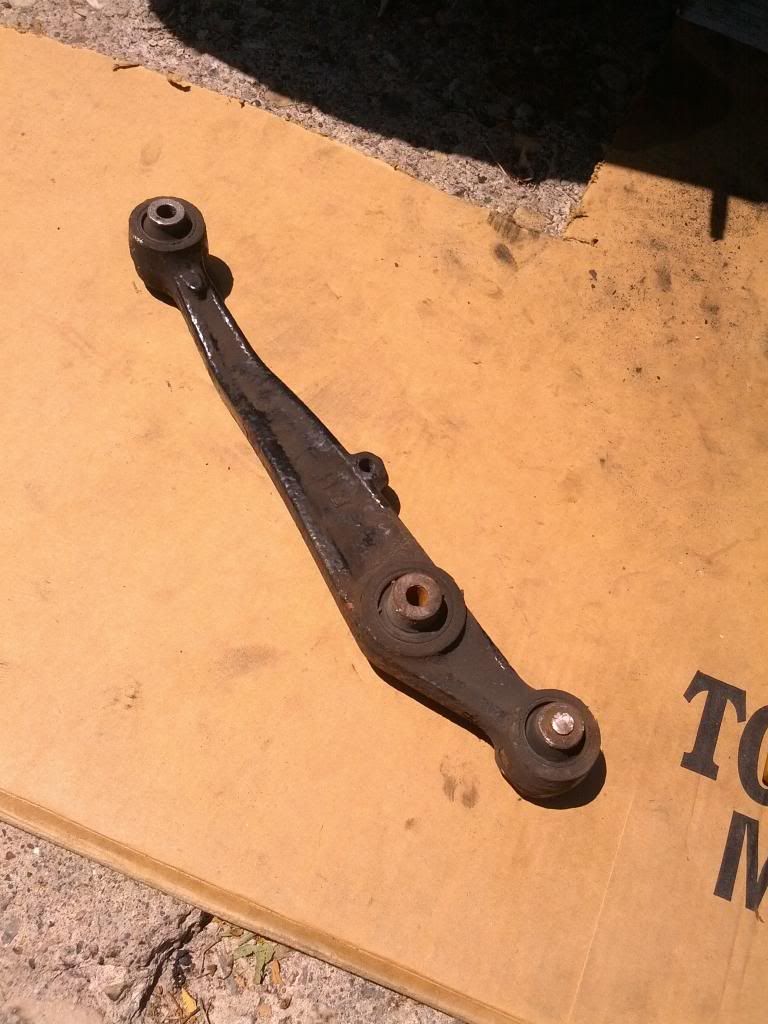 Notice the bolt stuck into the outer bushing hole. Here are some leftover parts, I ended up having to cut out the welded bolt on the spindle to get the rest of the bolt out (it was totally rusted into that nut as well)...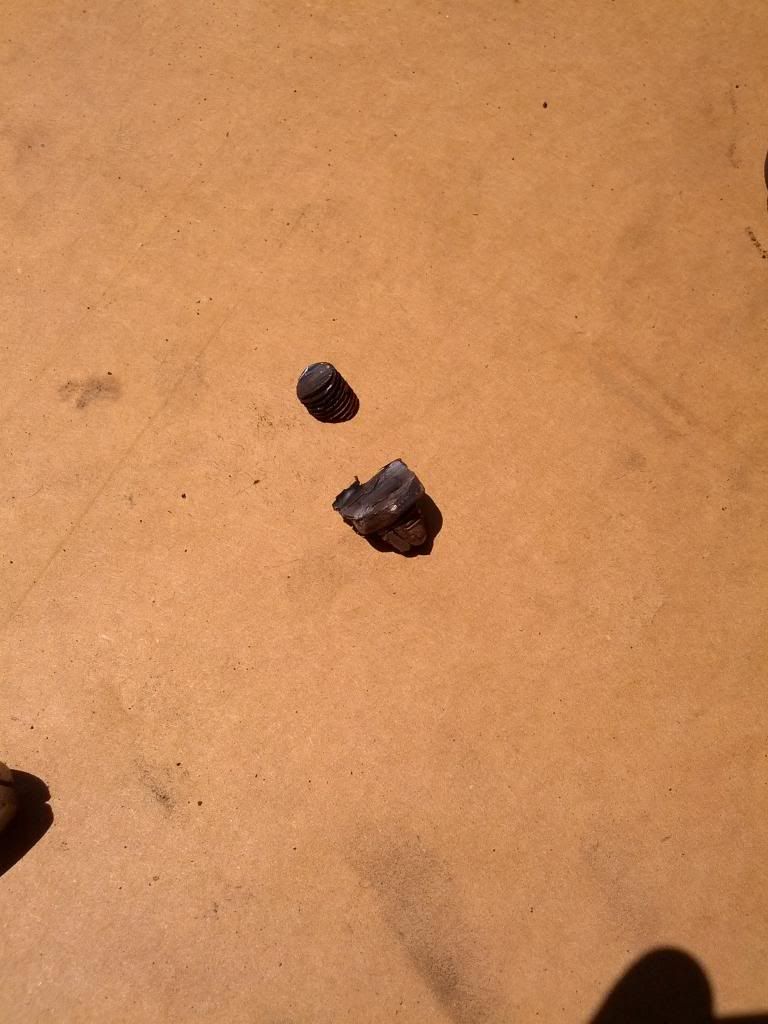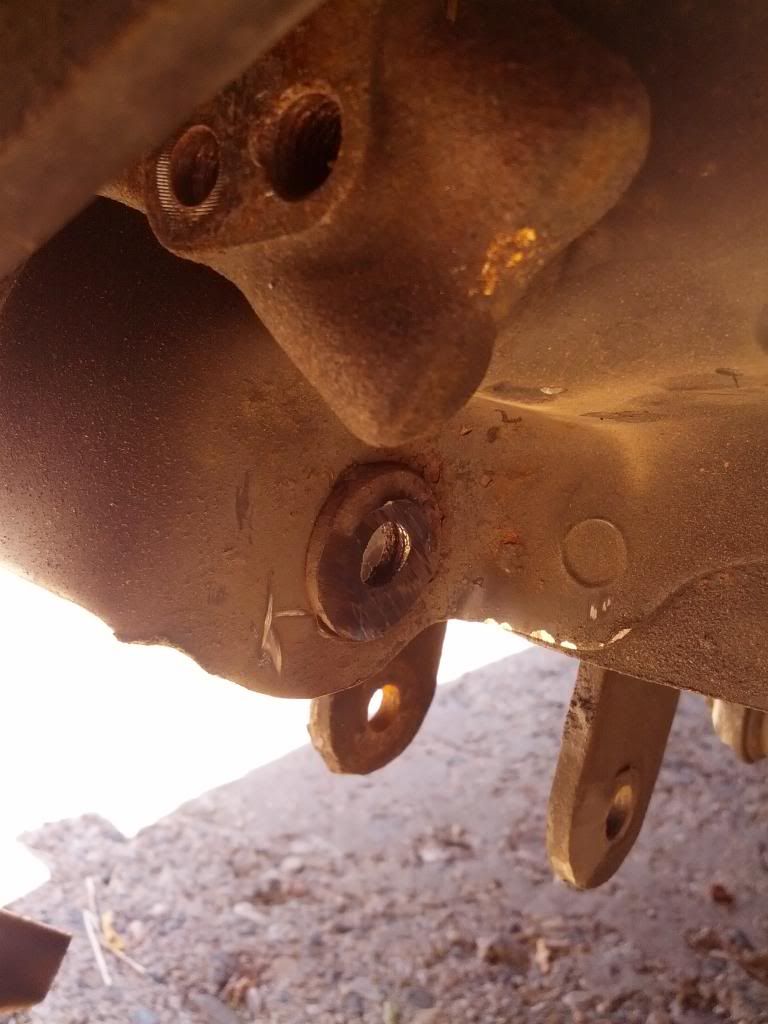 Anyway, you get the picture. I posted all of the above just to remind everyone that a simple rear LCA swap can end up being a HUGE pain in the ass.
Now, onto the new hardware. Here is the item I bought. Overall they look pretty solid. It's pretty heavy for aluminum, but lighter than the stock LCA's. The bushing design looks similar to OEM. Here it is...