Discussion Starter
•
#1
•
c/p'd from another site
The Maximum Angle Motorsports association presents....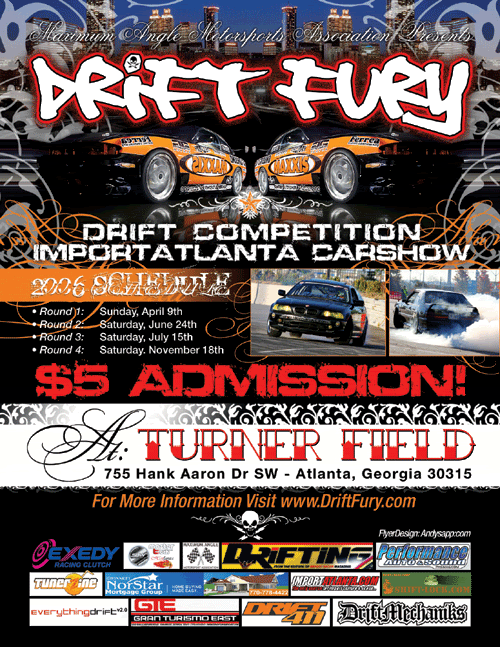 www.driftfury.com
www.myspace.com/maximumangle
pictures from Round 2 can be seen at
www.nemesisdigital.net
and
www.floridaracing.org
We did it again! It was a long and hot day, but with all of your support we had an amazing turn out. I wanted to thank everyone for being so well bahved and helping us to be organized. Turner was out there and they were impresses with the way this one went. Thanks again to all of the volunteers. Congrats to ALL of the winners (drifters and car show alike). If anyone has any comments or input always feel free to contact me or joey
[email protected]
and
[email protected]
In the August issues of Drifting Magazine
www.driftingmag.com
, Drift Fury was featured with a 4 page spread beginning on page 78. All 4 events will be covered in Drifting Magazine. So be sure to check it out.
Drivers please be sure to read the link provided below. There is important info in there that you definatel need to read. The Round 2 scores are also available on this page.
http://www.driftfury.com/driverinfo.html
You can register for the Import Atlanta car show and Drift competition here
http://www.driftfury.com/registration.html
We are not allowed to have food vendors so please remember that coolers are welcome. No alcohol or glass.