This one is a charcater I have been working on. He changes into the monster that's in the other drawings that has the tatoos.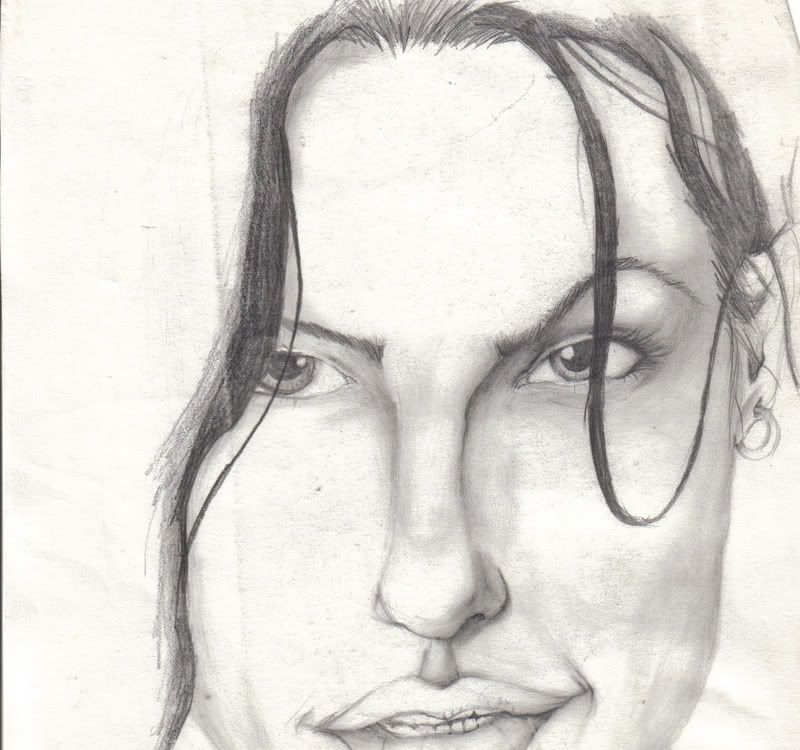 This is Angelina Jolie (I use to have a huge crush on her)
These 2 are of me. One is me chopping the head off of a demon (yeah I know it's gorry!) The other is an angel showing a vision of what's to come to pass.
This is a christmas picture that I entered into this contest. I came in 2nd place. Yeah I know it's the Hulk! I like the character.....sorry!