Been a while since I've been on the site! Hope everyone is doing well. Since my last build I've been stashing parts for my dream ZC build. But over the past 2 years, life happened in a big way. I bought a house, my wife graduated college and started working, we got new vehicles, and most recently we found out we're having a baby girl in spring 2017. So I've decided that it's time to part with that dream and put this stuff in the hands of people that will actually use them. All prices are negotiable, and include shipping + insurance, EXCEPT for the sleeved block and the long block. I'd prefer pickup on both of those (my ZIP is 47438 ), however I can deliver/ meet up within reasonable distance. If you want more info/photos, text or call me at 812-229-7448.
DOHC ZC long block (without valve cover-- sold separately below). Completely stock. Was run @ 7psi on a T25 turbo for a little while. Ran fine when pulled, but it'd probably be a good idea to rebuild. I originally removed the cams to install a set of regrinds, then changed my mind and never re-installed them. I'm going to leave it up to the buyer to re-install them. The bag sitting on top contains the cam caps and bolts, everything is there. $300
Endyn Roller Wave ZC 75.5mm 8.5:1 forged pistons & Eagle rods, used only 400mi before teardown and are in great shape, never seen high boost, were still in break-in stage before removal. Will need rings, and according to Endyn, are available through Wiseco. $400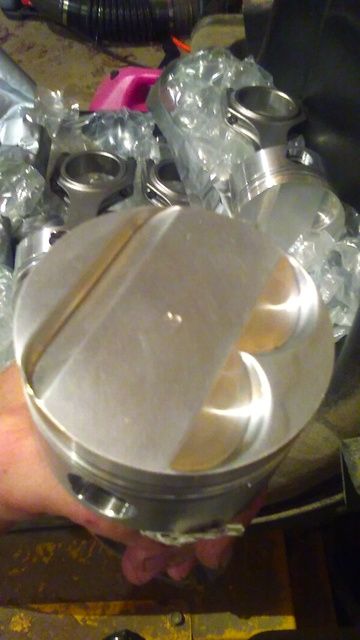 RS Machine sleeved DOHC ZC block, has sat on the shelf wrapped up since sleeving was done. $500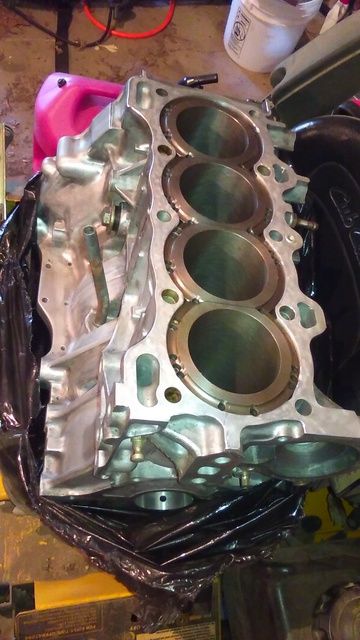 Go-Autoworks Mini Ram D-series manifold SOLD!!!!!!!!!
MORE IN FOLLOWING POST.............