Well now, I just saw the review on the Skunk2 UCA'a and I realized I never finished my review of this product. Having said that allow me to finish....
Complete kit - ZERO FITMENT ISSUES!!!!
I decided to go with DME for two main reasons. First, it utilizes a double plate locking system just like the Skunk2 and Buddy Club units. This means the clamping force is evenly distributed across the mounting surfaces eliminating sudden release of the ball joint slides. This was my biggest selling point for an "off brand" product. The adjustment sliders feature a low profile design and the bolts that clamp the slide plates together face down wards eliminating dents in my fenders. This is a complete kit, with new upper control arm bushings and hardware. I was also able to hold and look at the UCA before my purchase and I was pleased with the quality of work, and the solid welds.
Welds at the ball joint perch
Double plate lock system, here you can see both plates. (Arms currently on my car)
Bottom plate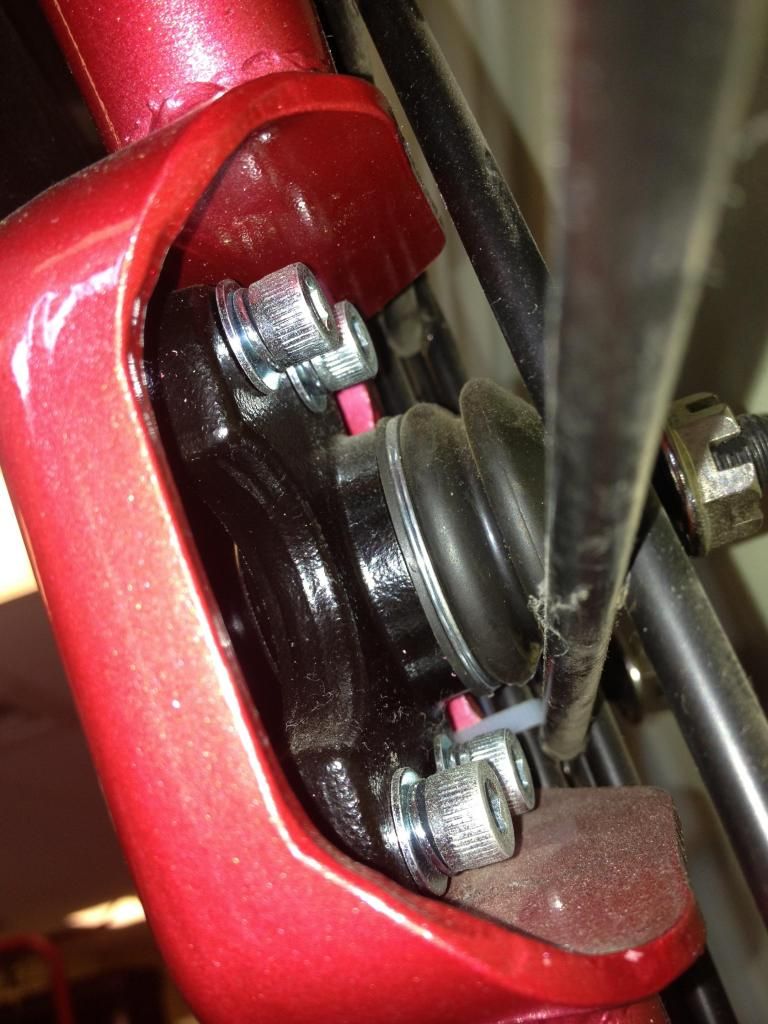 Top Plate, low profile, no fender smacking, unless excessively dropped.
My second reason for choosing these arms over the "name" brand is the cost. I picked these up for $145 out the door. thats 25-30% cheaper than the Skunk2 units with almost identical mounting styles as Skunk2 and Buddy Club.
They have been installed on my car for 8 months. I immediately took my car in for an alignment after the new arms were put on, and I had my front camber set to -0.4*. After 7 months, I added a traction bar, went back for another alignment, and what do you know, my camber was still at -0.4*. I was super pleased with this. DME's parent company is NRG if that matters to anyone. All in all I am VERY pleased with this purchase and will consider their other products in the future.
Just as a side note: I daily this car, and it is driven hard, she is not a trailer queen.
If your in, around, or about Sacramento / Elk Grove and you want to purchase these, check out 1320 performance on Elk Grove Blvd. They have lots of goodies at a great price, the staff is friendly too. Please dont get mad that I gave them a shout out, I am NOT affiliated with them in any way, just trying to pass word of a good buy on to the D. Thanks for reading.
EDIT: As a side note, you can order the ball joint in case they go bad, so your not stuck buying a whole new arm
THIS IS WHY YOU GO DOUBLE PLATE LOCK!!!!
This was crap single plate and bolt style lock. Bolts pulled through on hard turn.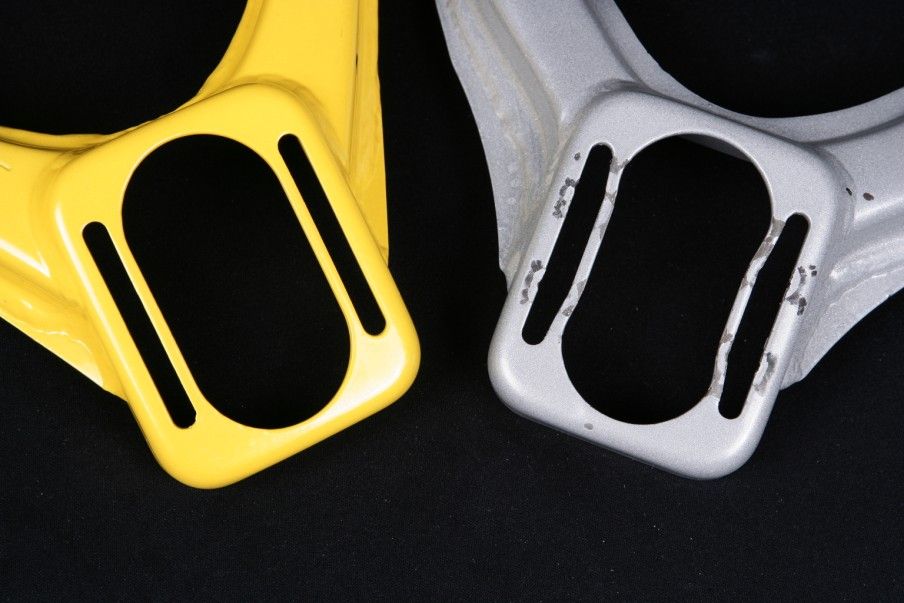 This is undamaged Blox arm, with only the single plate and bolt style lock.