Next, solder your three wires together, look at your old plug and figure out what goes where. On the Ebay harness, white is the middle prong black is left and blue is right.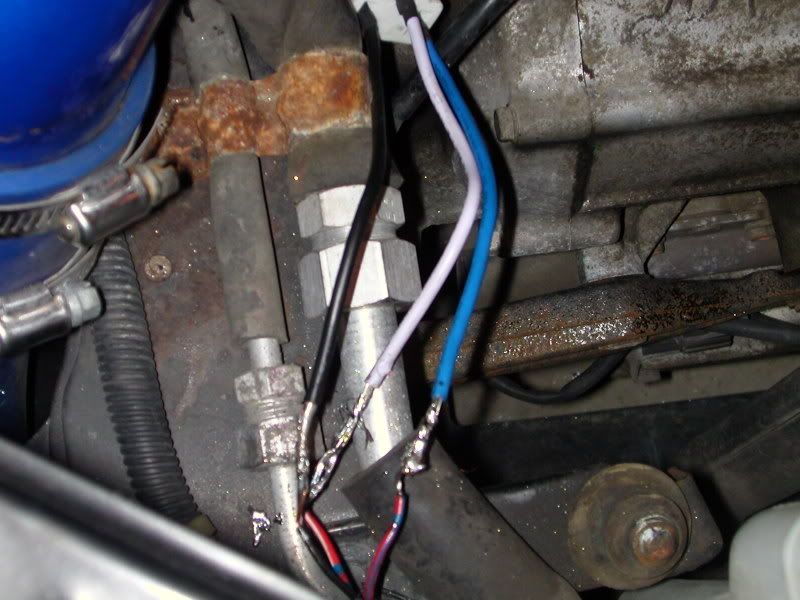 Put a dab of dielectric grease in the plug to help taking the bulb in and out easier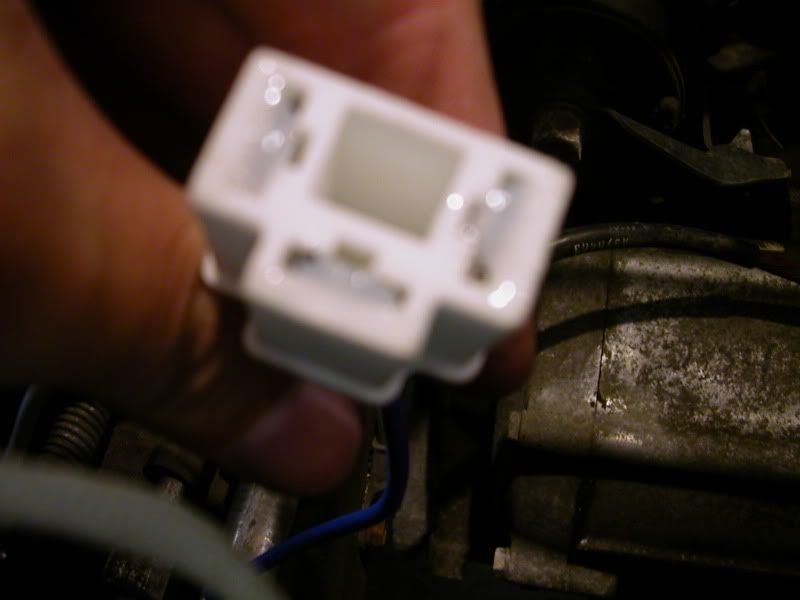 Ok now choose your bulb. My bulb of choice is the PIAA GT-X plasma bulbs
Plug your bulbs in and test that it works correctly. If you switch the blue and black wires your high beams will come on when you turn the lights on.
After your sure that the connections are good, wrap the joints in tape or if you have shrink tube put it on.
For the drivers side if you have it, i recommend moving the PS resevoir and Crusie unit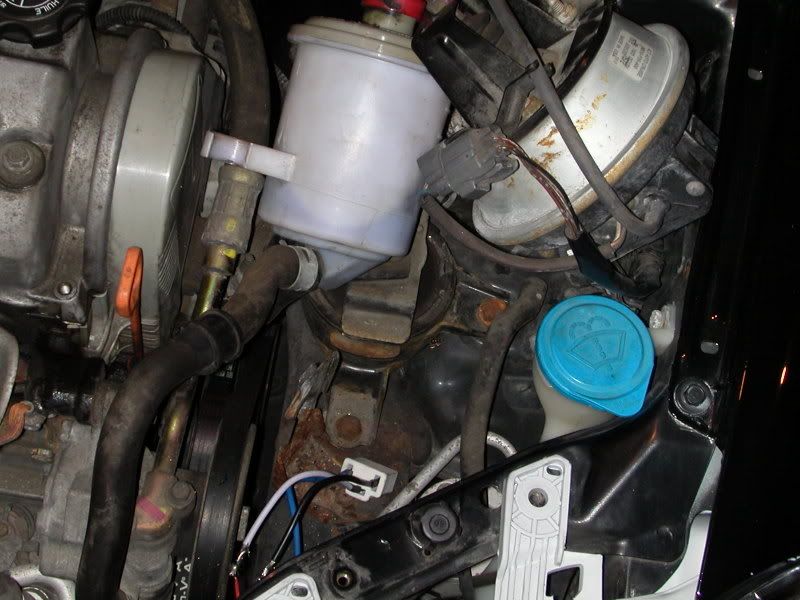 And this is a shitty pic of the differnece. Ill get better night ones later