Discussion Starter
·
#1
·
This DIY is being done on a DC2 GSR, and should be the same for the "EG/EH" hatchbacks and very similar on EF's/EK's.
NOTE: I am not going to go through the whole procedure of removing your rear seats, front seats, rear plastics (optional), and carpet ect. It is fairly strait forward and you will need to do this.
Parts needed:
-socket wrench
-12mm socket
-phillips head screw driver small and large head
-Hard plastic mallet
-Trash Bag
-Heavy duty paint scrapper
-Dry Ice (pelletized is best, but you can get away with block like I did)
-Eye protection
-Gloves
PROCEDURE
-I will start assuming you have removed all pieces necc. to give you access to the bare floor (if you need details on how to remove certain pieces just ask) just remove all this
Empty rear of car.. the darker sections in the trunk and under seats that looks like a hard tar is the sound deadening material.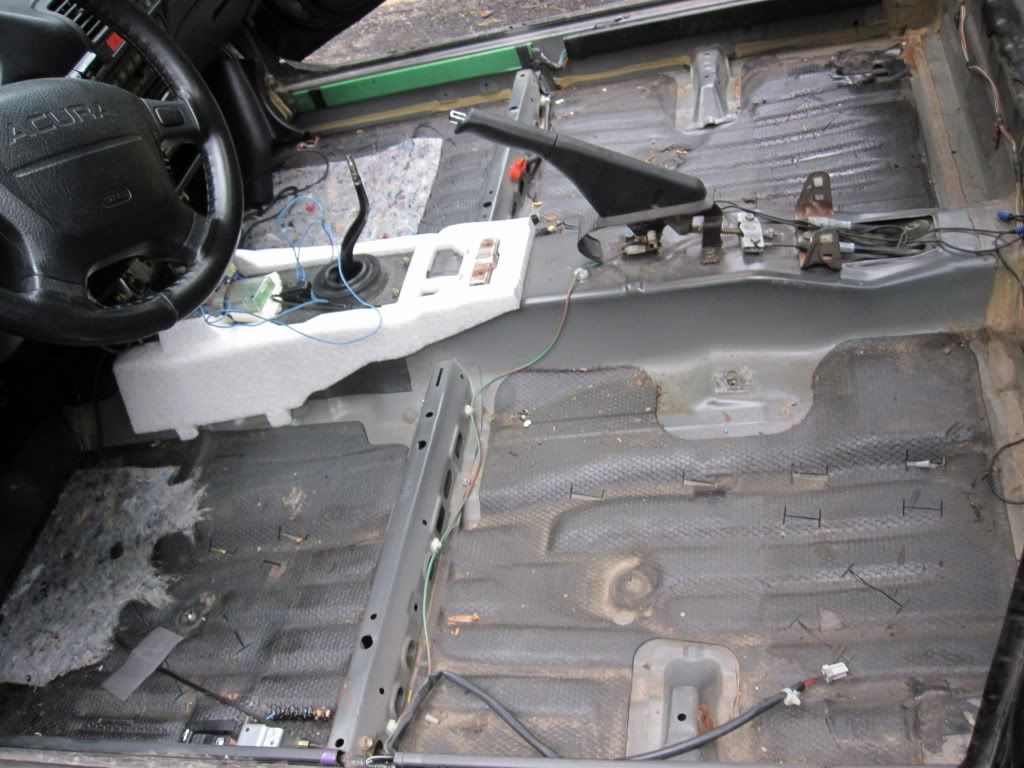 -After removal take your dry ice and spead it out over a section of sound deadening materail, do not do to much of the area at a time and try to cover as much of the materail as you can. YOU WANT THIS STUFF TO GET COLD!
(handle with gloves, this is not frozen water it is a chemical and will burn you, it is app. 7X colder than the freezing point of water)
- Let the dry ice do its job and let it sit on the section for several minutes. A good indication it is cold enough is that section will begin to moan and creek (depending on outside temp.) and will get very hard and possible shrink a little. There is capital I shaped stamping in the material that allows it to change shape during weather variations and these will close up for the most part.
pic. of ice in action-- you may need smaller chunks for helping to freeze the curved setions-- you can see the I's I am talking about that are stamped into the material.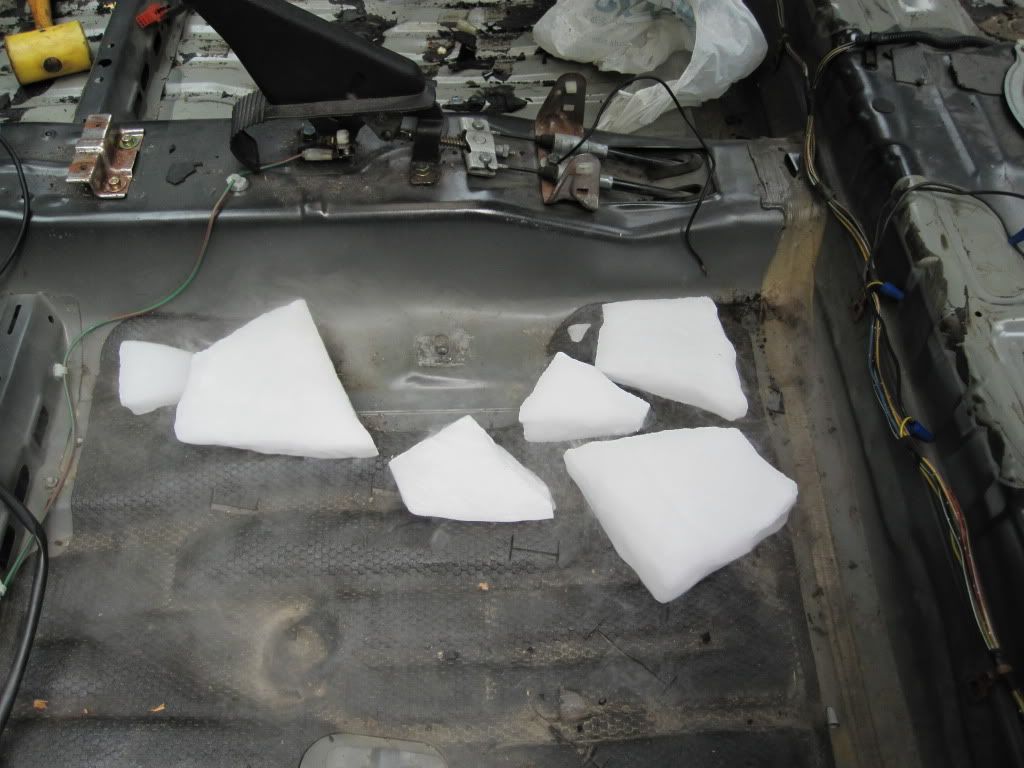 -Once a section is good and frozen use your hands first to try and peel/lift the large easy sections up. Then if you must resort to a metal paint scraper and plastic mallet, a small flat head may help in some situations. Collect all pieces and put them in a plastic trashbag, this will cut down on flying shrapnel and clean up will be easier.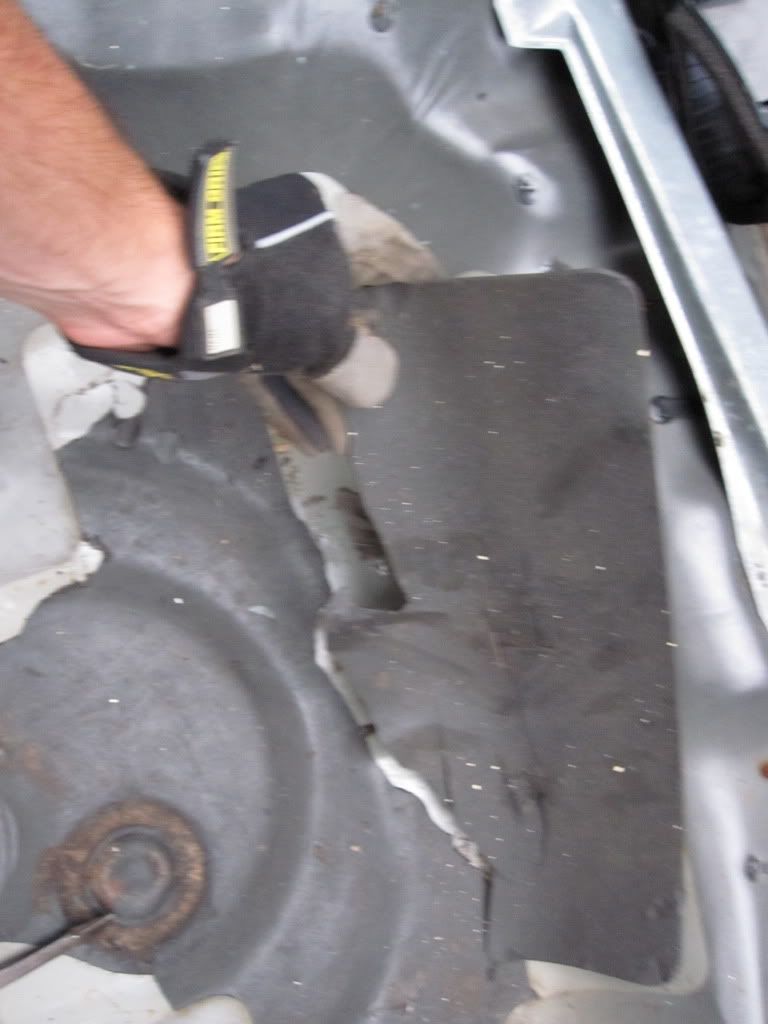 -I worked my way from back to front. There is a "rubber mat" type under the dash that cuts engine noise and that was quite heavy aswell, but most of it can be removed with careful cutting and tugging