So I'm all about function > Form. My driver's side mount has been in bad shape for a while now and adding turbo has not made things better. I wanted to get a set of innovative solid billet mounts in the future but to try an idea in the mean time I decided to fabricate my own. My car is a 1994 Civic EX and as you know quite a few if not all of these came with an aluminum bodied driver's side motor mount. I do not have access to a tig welder so a better platform for me was the DX 2-bolt mount which is steel. Picked one up from a fellow DSO member for $15 shipped with the brackets...
This is what It looked like upon arrival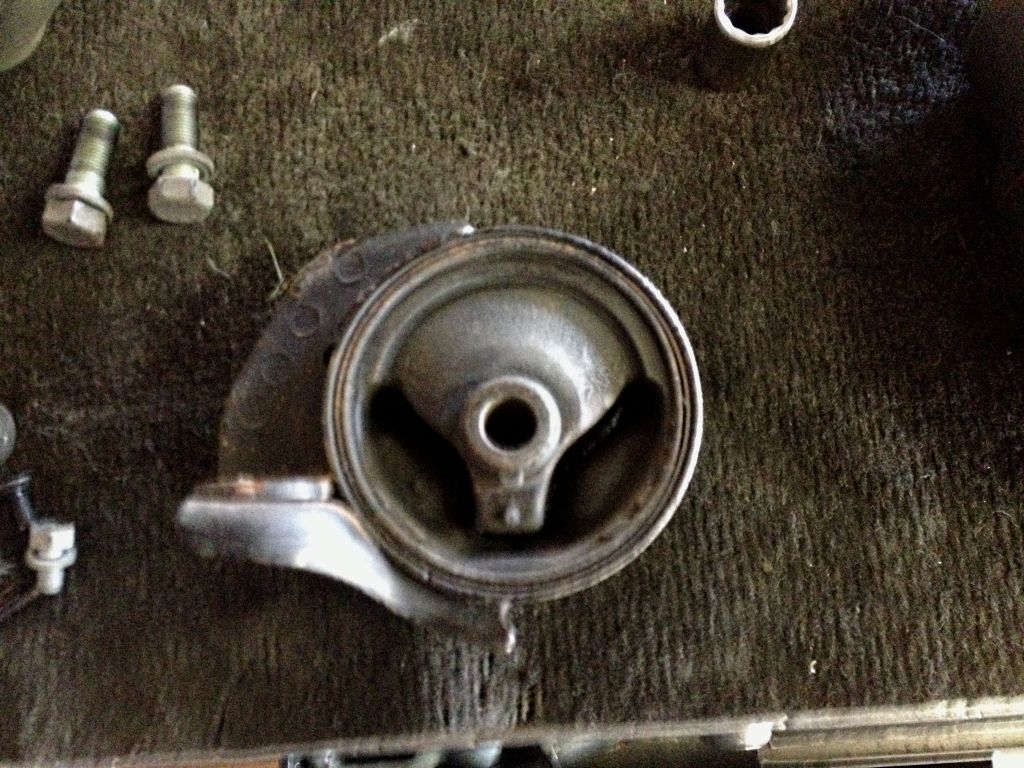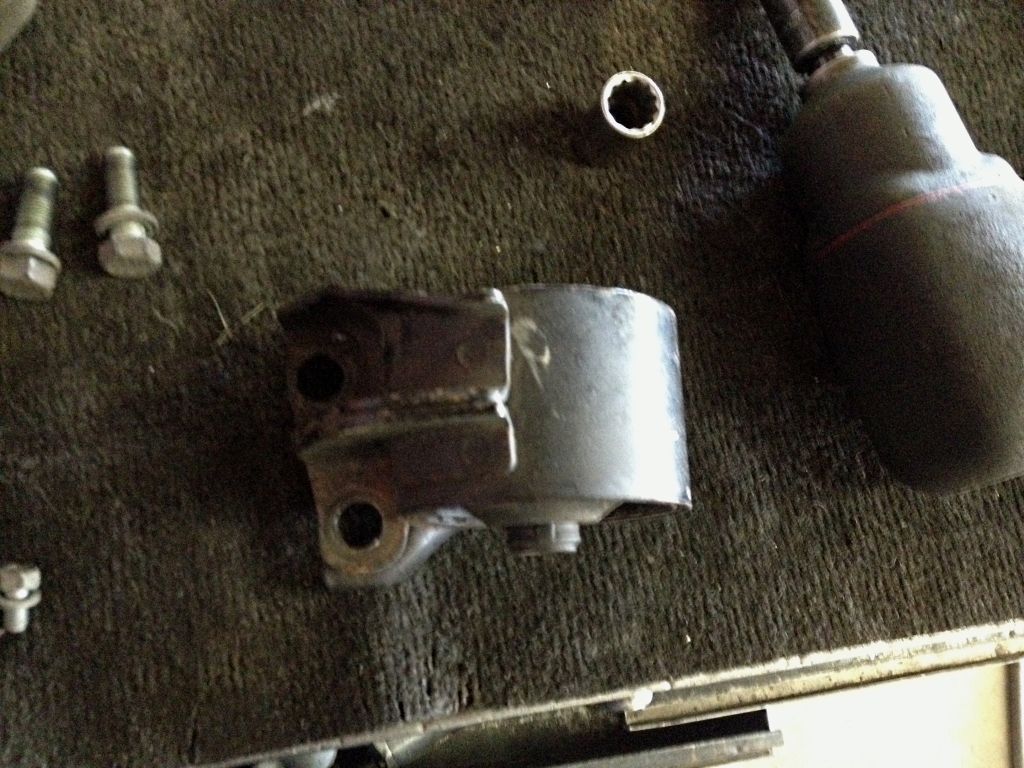 I ground the rubber down around the bolt sheathe and had to take some more down so my plates would sit flush with the body of the mount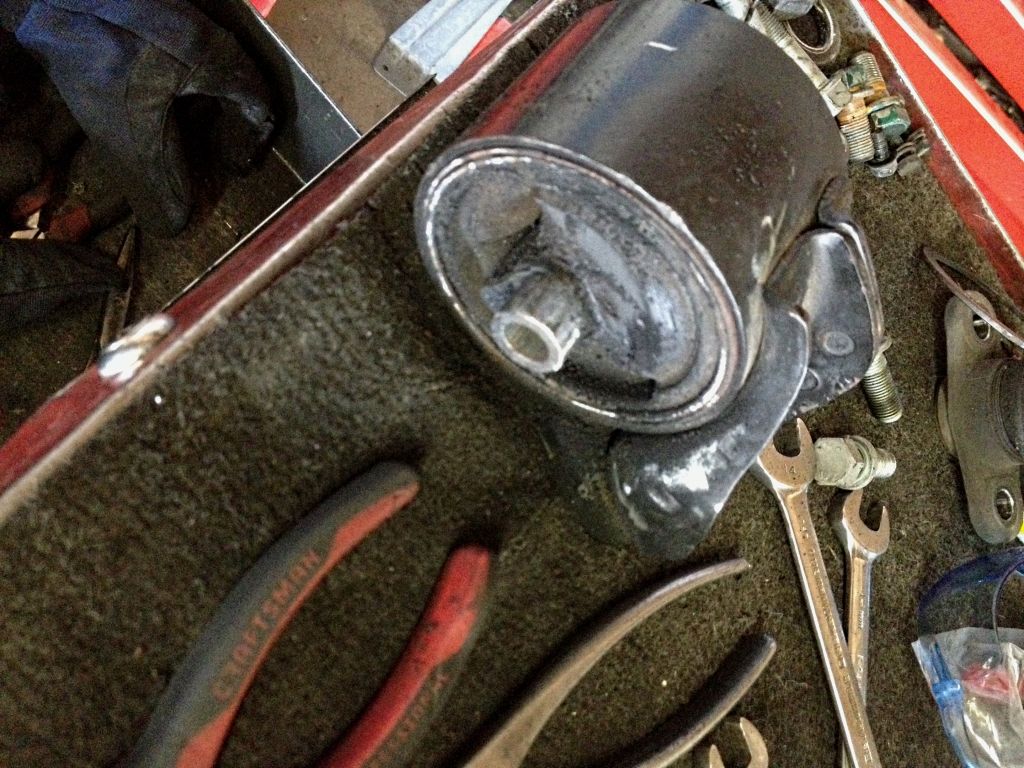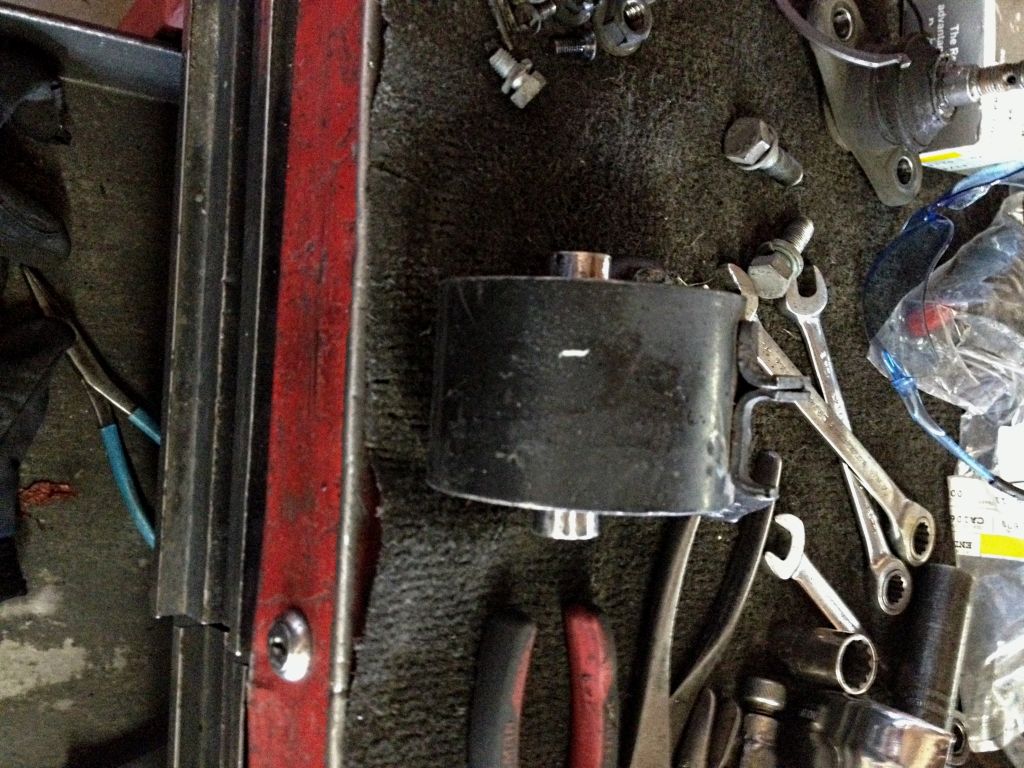 I sanded down the paint in prep for the welds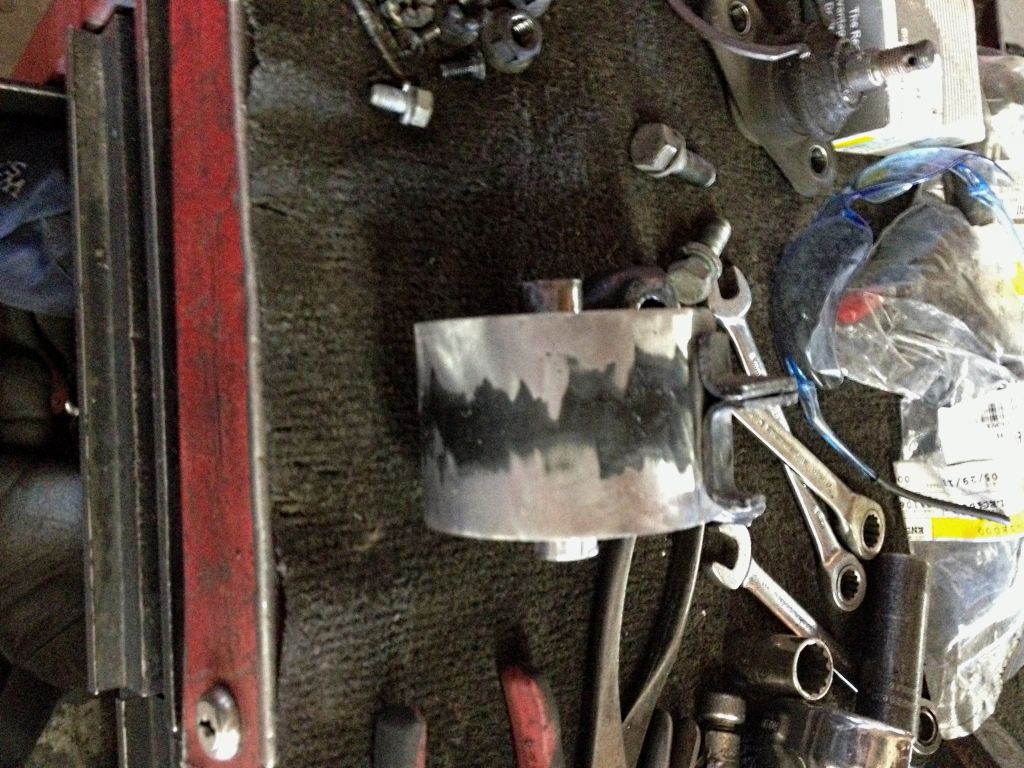 I cut a 4" long piece of 1/8th" thick steel from a square pipe that was sitting around the shop and drilled a hold through to fit around the bolt sheathe
I started out by welding the bolt sheathe to the plate and then the top and bottom of the plate to the body. I used a pair of wide jaw vise grips on the plate to hold it tight to the mount while welding.