Well the Crx has been getting a little hot since I have had it tuned so I decided to build an Aluminum shroud for it.
Materials needed-
18 X 15 piece of aluminum
Foam tape
6mm bolts and nuts
paint(if you want)
1. First I cut the piece of aluminum down to 18 x 15 which overlaps the radiator on all sides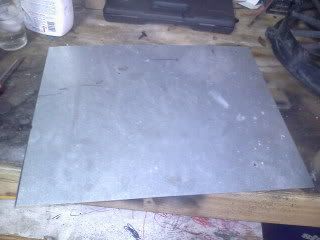 2. Then I notched out the inlet and outlet. And then the water drain valve
3. Then mark the bolt holes that you will be using to attach the shroud,and drill them out. I think I used 1/4" drill bit.
4. Next slightly bend the overlapping sides down.
5. Set fan on shroud and mark attachment bolt holes and mark the cutout for the fan,(I just traced it and cut ~1" to the inside
6 Drill your holes and cut the circle out. You should be left with this.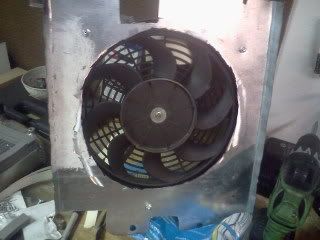 7 Bolt your fan to the shroud and then the shroud to the radiator to check fitment