There's a pretty good write up on H-T but not a lot of pictures showing how people are making the bezel/trim to cover the gap. So here is a more descriptive step by step on how I made MY bezel.
1) AP1/AP2 Cluster - I got mines free! They usually go for around 250-300 with harness.
2) Material for the bezel - I used a thin sheet metal i found laying around.
3) Extra EK/EJ cluster - Thanks to vtec_bomber free of charge. You can use your old one if you don't care.
The AP1 cluster.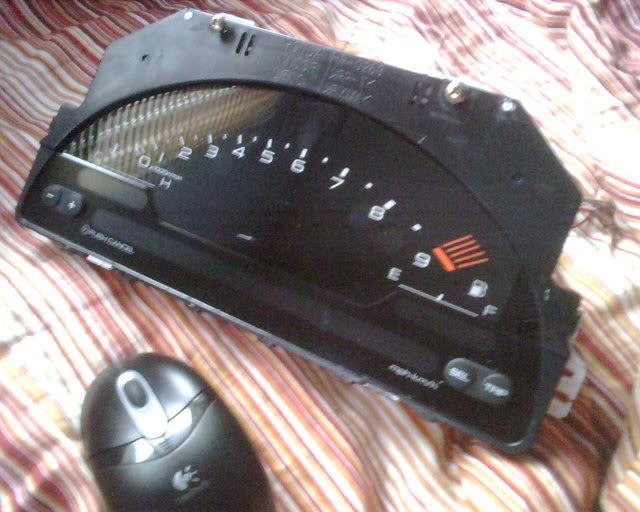 Stock cluster
Take the clear plastic lens off. It's held on by clips, just push them in and pull on the plastic lens.
Next do the same thing with the black housing.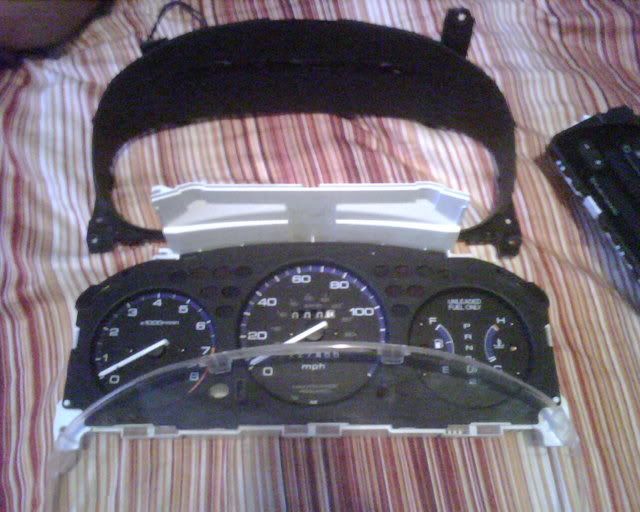 Now put the stock black housing on top of the AP1 cluster. Surprisingly it fits damn well.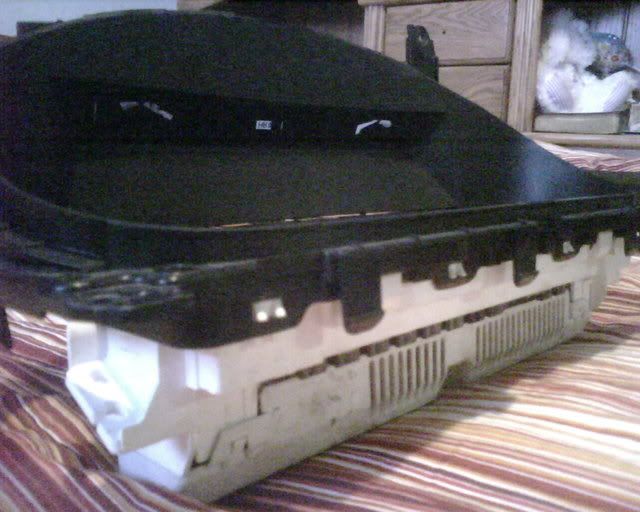 This is how it should look like with the dash cover on.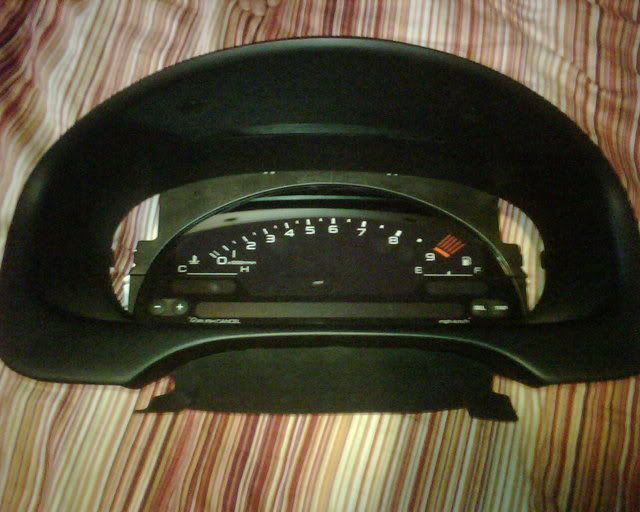 Making the bezel to cover the extra space.
Trace the material of your choice according to the stock black housing.