I cruised through the diy section kinda fast, but didnt see this, so if its already done, im sorry.
So my car is about 13 years old. she's pretty minty, but still a few flaws remain. since i live in Hawaii, i rarely drive with a shirt on(its hot). And ive come to notice that my armrest on the console is now worn out and itchy.
Time to fix that bitch.
Did this in about 20 min.
Took off the 2 screws holding it to the console, then the 6 or so on the bottom. Then i took a blow dryer, cuz i aint got a heat gun, and melted the buggah. now i have this.
Then i decided what to cut of the fabric. i like purple, so purple it is.
Now i sprayed some 3M general adhesive shit on there, and rolled my armrest on from the front to the back as to keep the line straight and not stretch to much.
Wrapped the bottom under, cut off the extra, and reinstalled the bottom piece. Voila!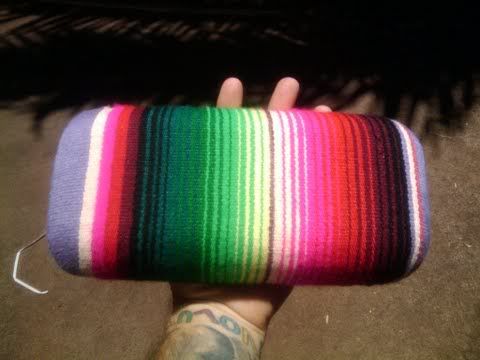 Not to shabby, if i do say so my self, and i do.:3dtard: