so im going to show you how easy to is to post a block for resisting sleve cracking due to high RPM
NOT boost, since i wont be using the exact critical spots for protecting against boost. This is only
for stibility with rpm's.
im only going to a 75.5 mm bore with this build so ill still have lots of sleves left to dispurse the
load from the posts. i think really thats the only way this works. If you have thin sleves your so much
more prone to crack them, and posting them wont be as effective because you will only be pushing on a small
spot on the sleves maybe 5/16" surface area so with out a thick sleve to dispurse the load you
might end up being more prone to cracking then not posting the block.
i do think a properly installed block guard would be more effective (again only for reving) but that requires
time and money seeing how it has to be made to fit your motor and welded in and milled flat again. you
also need a bore and hone but you will need that after posting the block anyway
so after some reading i have noticed you should put 2 posts per sleve on the intake side and only 1 post per sleve
on the exhaust side. Since the motor rotates towards the intake side so that side has more load on it.(hence the 2
studs on that side)
there are a few site with how to's on them. its a very easy, quite, relaxing job. here is a link to someone
elses how to that i found helpfull even tho it is very stright forward anyway
Block "posting" a D16A1
First take your block move it to a nice clean warm spot. (I chose my kitchen table)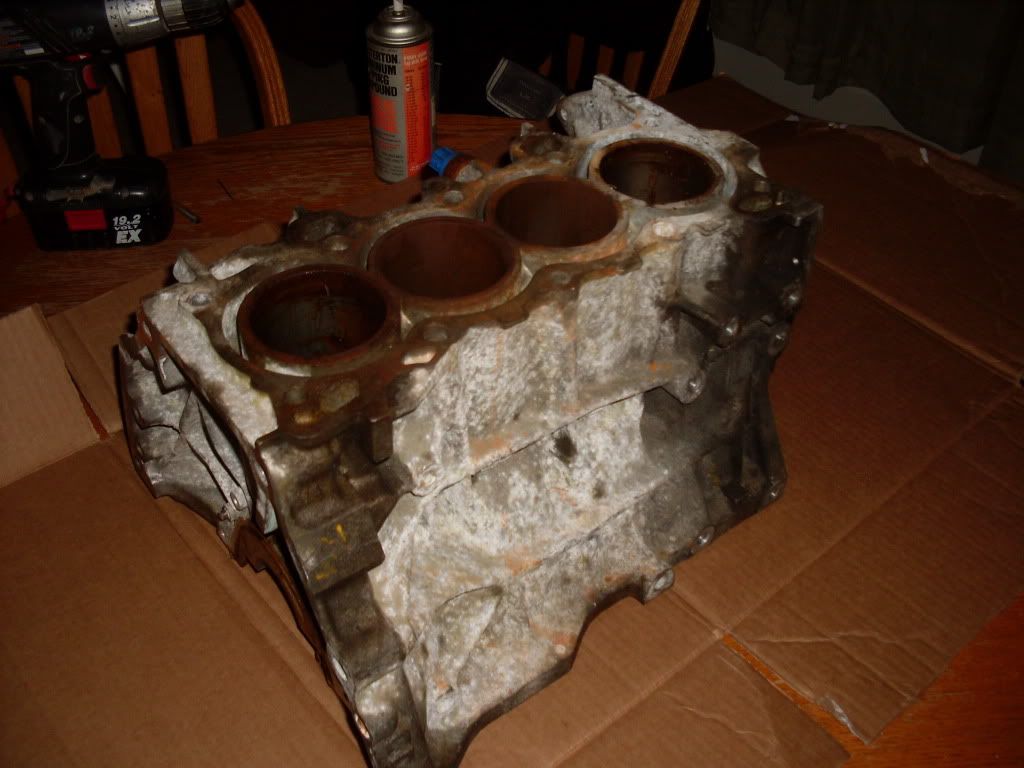 Next mark the spots on you block you want to drill. Try your hardest to keep them all the same distence
from the top of the block and in the center of the sleves mark 2 spots per sleve on the intake side and only
one on the exhaust side.
on the intake side i went 1 3/4" down and the second set of holes was 2 3/4" down also centering each hole on
the sleve
on the exhaust side i only went 1 3/4" down.
**You should put them 2" down and centered on the sleves***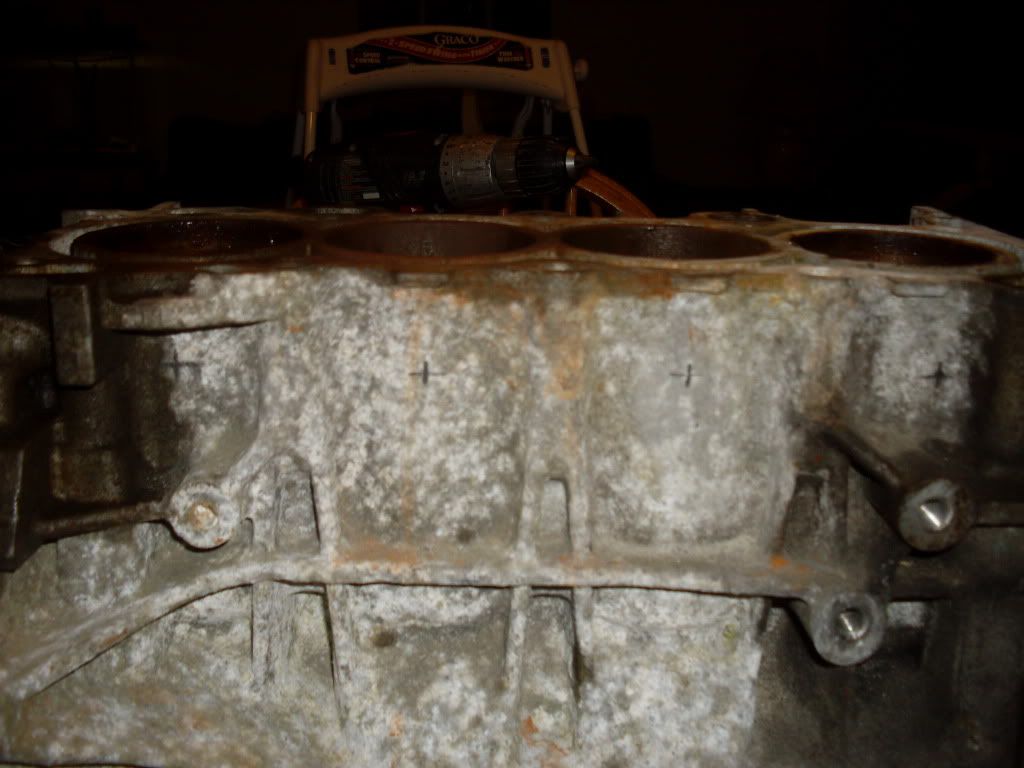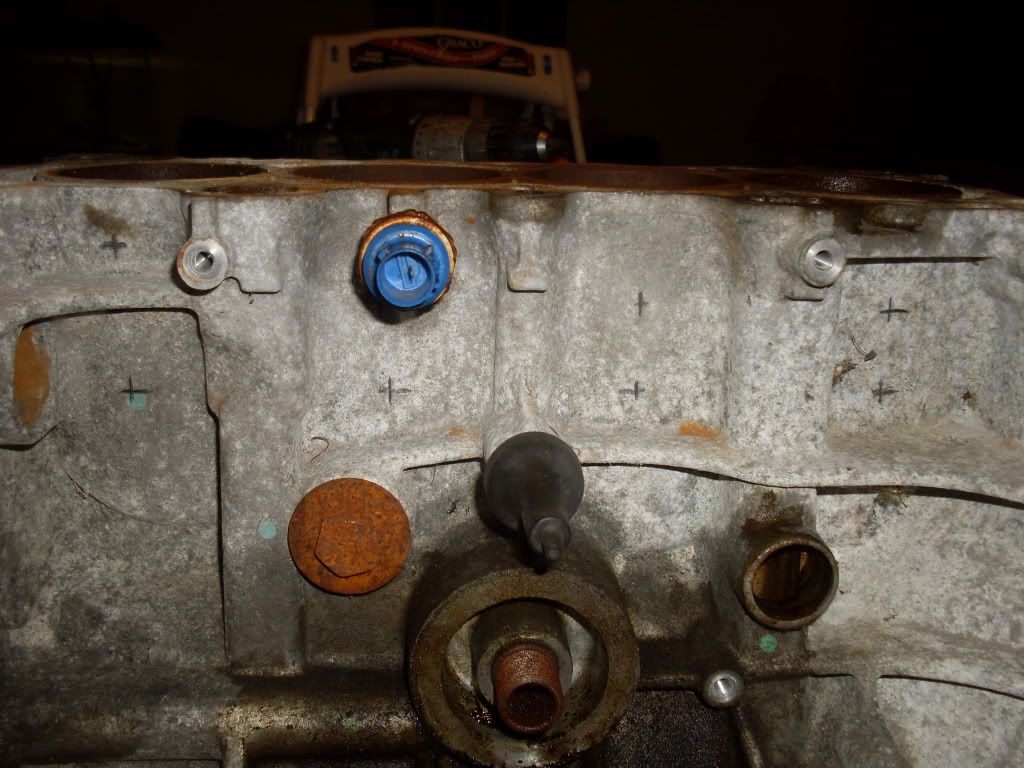 Next Center punch the holes(carefully dont crack the block its only 1/8" - 3/16" thick) drill pilot holes
using a 1/16 - 1/8 drill bit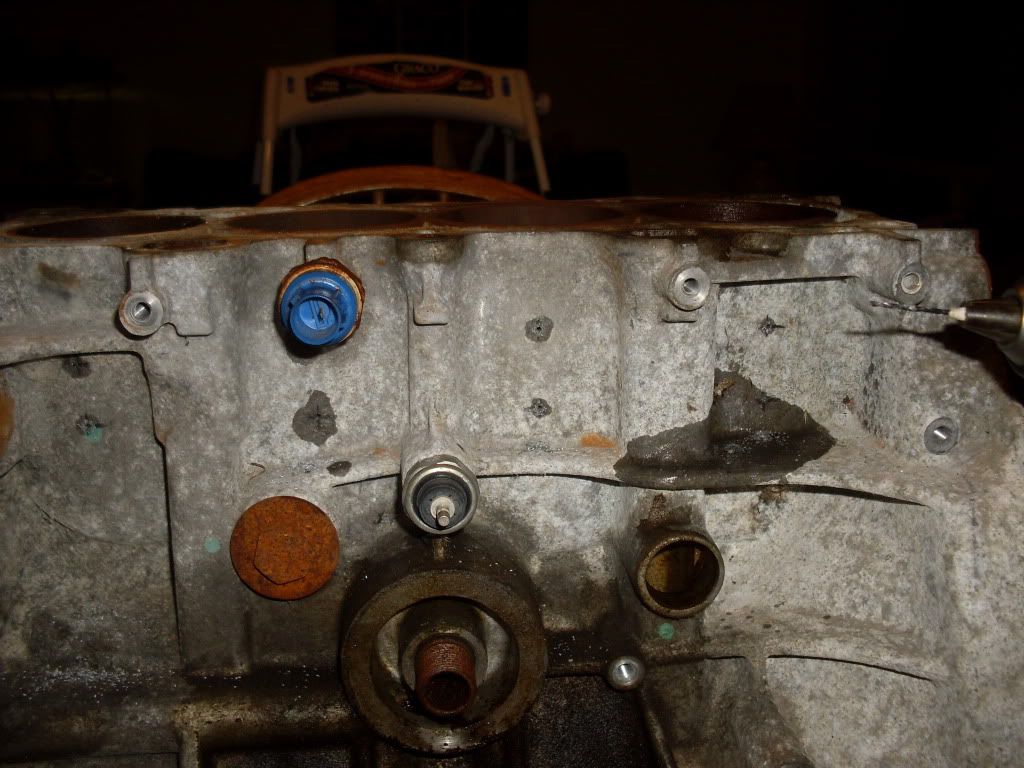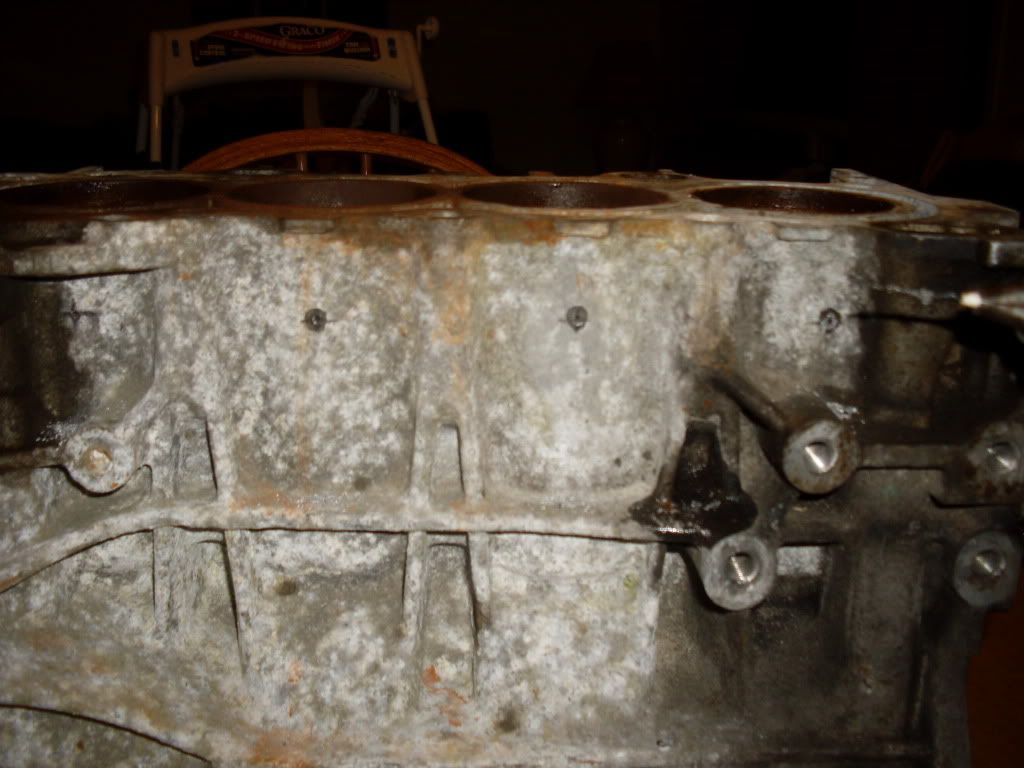 then start drilling using the proper size drill bit for the tap you are going to use
**you need to use a fine thread tap so you can get at least 4 full thread in the block**
I used a 3/8-24 (3/8-fine) tap so the drill bit i used for that was a size 21/64th