Discussion Starter
•
#1
•
I was cleaning some parts for my build earlier and when I got to the oil pump (new oem with 5k miles on it) and cleaned it up real nice and while whipping it down I noticed my shop rag was catching on all kinda of edges. I took a closer look and saw your burred/sharp some angles were and thought theres no way that can be good for oil flow, lets port this thing.
I went against shimming the pump as it gives great oil pressure already, 80psi on cold start and 25psi on warm idle. So I didnt want to mess with that. Its very easy to add a .030" thick washer under the spring if you feel its necessary though.
Heres the process to disassemble, what to ports, and reassembly. There are 4 places that the oem pump needed attention on.
* I borrowed some pics for the before porting shots, as someone posted some high res shots *
Oem d16a6 pump rear
Start by removing the 6 screws holding the cover on, they are very tight from the factory, dont use your beat ass screwdriver, use a large screw driver you can get a good grip on, dont strip these screws, push down hard while loosening (I didnt use this screwdriver mine were already loose lol)
And youll be staring at this
Take the 2 internal "gears" out with care and place them aside, the outside ring can go in both ways, but the inner gear can only go in one way because it has a large lip on the inside, so remembering orientation isnt important. Clean everything up real good, should look like this.
Now to take the spring assembly out of the oil pump, simply crack loose the allen bolt at the top and carefully unscrew the cap, BE CAREFUL because it is sprung, it can shoot out and youll loose pieces, hold onto it. This pic shows how the pieces pull out exploded view. The bottom piece is a pain to get out, a magnet reacher thing worked great to go in there and pull it out.
Now time to start porting. Go slow, aluminum can be ripped away very fast, especially with the carbide ball bit I was using, take your time and prepare for a mess of aluminum chips.
I started with the spot that I thought would take the most time, you need to really port and smooth alot of material in this area, not only do you open this hole up, but try and port around the corner, it was one of the sharpest bends on the pump
Before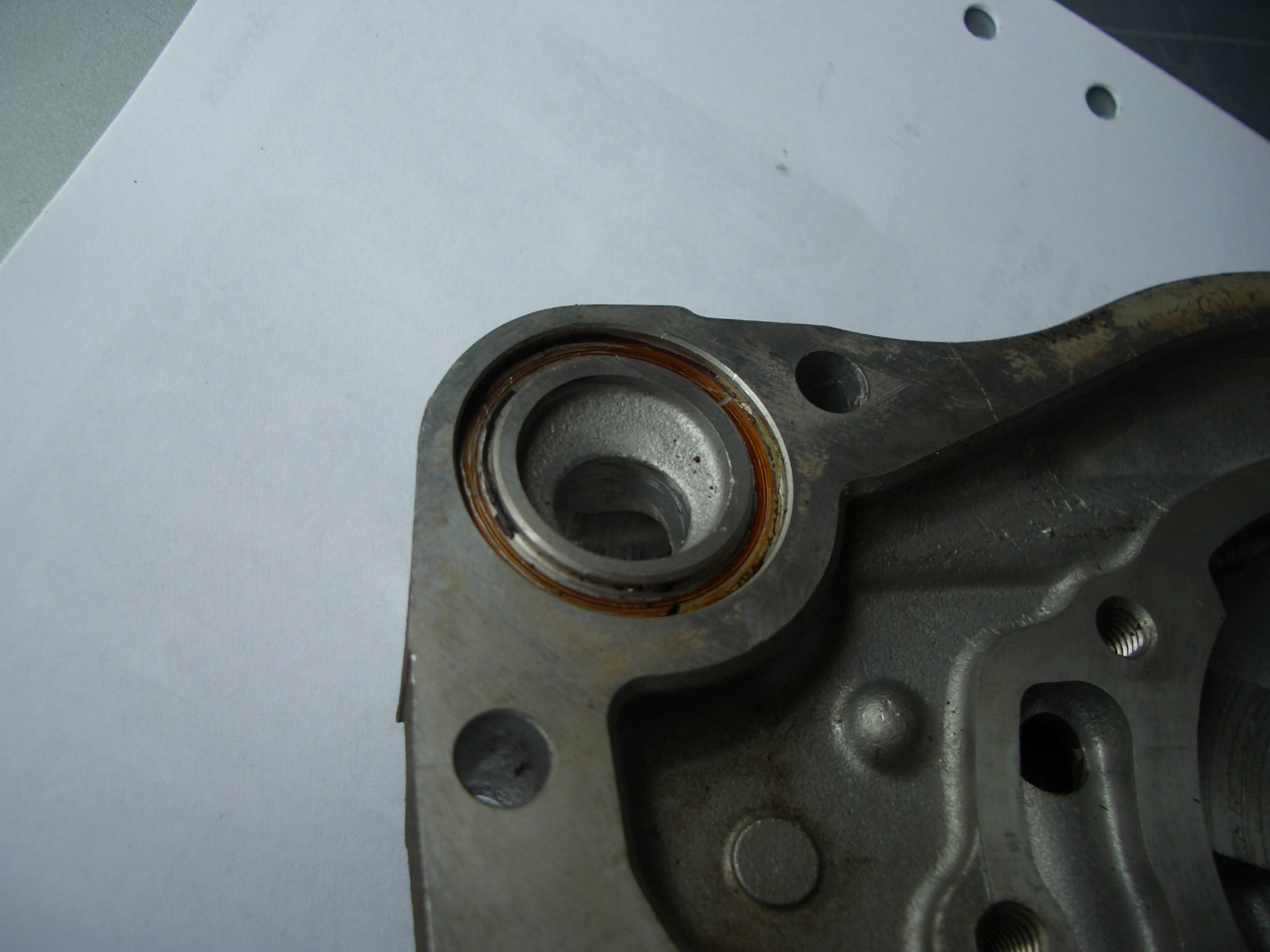 After