Well, my car was broken into about 2weeks ago and jacked up my entire column. So I ended up having to replace my whole column and I finally said. F this. Imma get me a wheel. So here it goes.
I do not take responsible for any issues you might come across by doing this. Perform this takes at your own risk.
Tools:
19mm Socket
Ratchet
Ratchet Extension
T30 Star Bit
Screw Driver
Step One
Put your wheel in the straightest position then disconnect the battery for
AT LEAST 2HRS
just to make sure the air bag wont deploy as your handling it.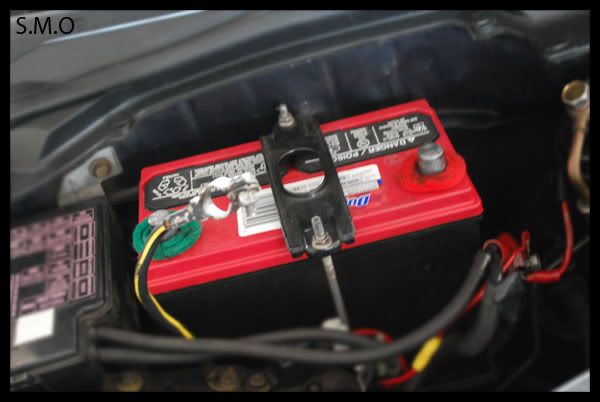 Step Two
Take the T30 Star bit and unscrew two screws located on the sides of the steering wheel. Shown with the yellow arrows in the picture below.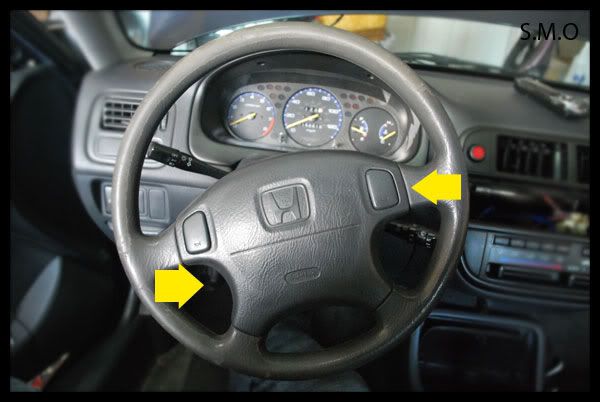 Step Three
Once you get the two screws out and pry the airbag itself back you'll find something like the picture below. Disconnect the clips indicated with the yellow arrows. Once thats done. Take the 19MM socket and take the big nut in the middle out.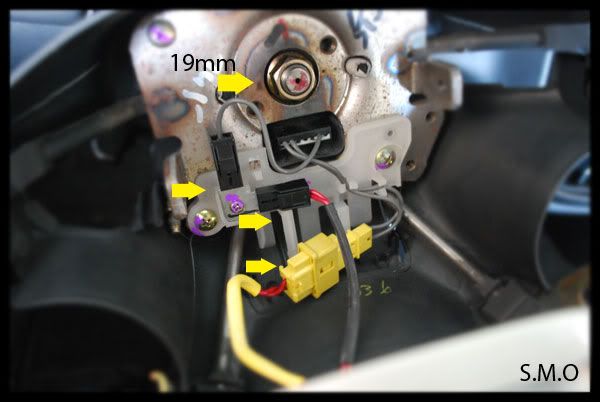 So, once you take the nut out. Place yourself in a firm footing position and grab the wheel by left hand at 9oclock and right hand at 3oclock and start tugging and wiggling left and right.
Step Four
Once you are able to take the wheel off you'll encounter something like the what the picture below shows. Start by unscrewing the 3 screws indicated by yellow arrows.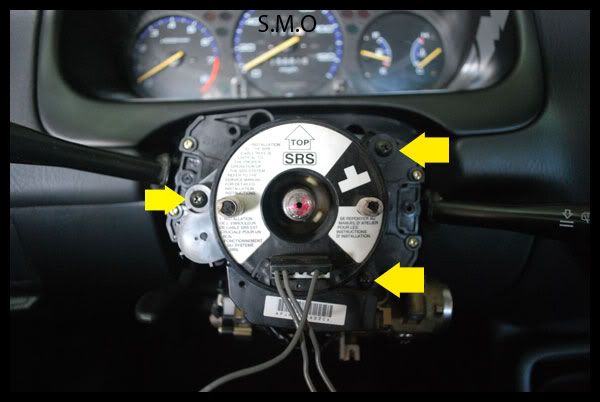 The SRS Reel will have 2 wires attached sticking out of it so just fallow the wire and you'll end up at another yellow SRS plug. Just unplug it and TADA. SRS Reel is out.
Step Five
Take your NRG HUB and place it on the steering rod or whatever its called and make sure its placed in an upright position like the picture below and screw back the nut.