ok first the back drop, the O.G. moose info:
D16Y8 '00 4-2-1 two-piece header:
This is the factory original header off a 2000 Civic 1.6. It uses an unsequential pairing of the primaries like many of the aftermarket headers seen above and the merges look to be longer and smoother than most factory D-series headers. The primaries are longer and have a larger diameter than the cast 4-2 portion on a D16Z6 header, which should add midrange output. The secondaries are also larger diameter than on the D16Z6. This header would appear to offer a good OE low cost upgrade over earlier stock D-series headers and with a little modification could potentially perform just as well as many of the more expensive aftermarket 4-2-1 two-piece headers listed above. Food for thought!
D16Y8 ('00+) - 4-2-1; two-piece mild steel - primaries - 1.4'' I.D. secondaries - 1.8'' I.D. -collector inner pipe 1.5'' I.D.(which i'll remove) outer 2'' O.D. - measurements taken from a '00 Civic 1.6 D16Y8 manifold
now here's the header i got D16y8 free.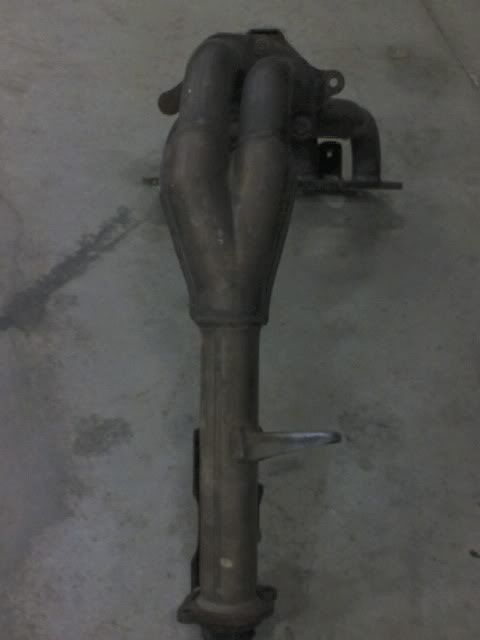 the collector piping
heres the header collector hacked. and the inner pipe removed.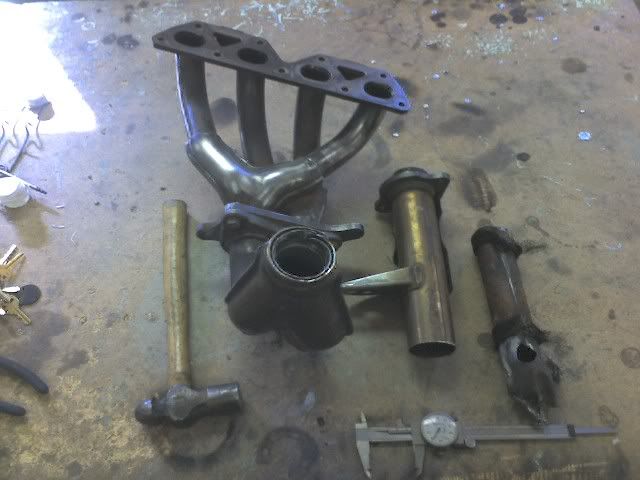 my new OEM 2" collector
now the inner pipe is welded to the two pipes and the outer 2" pipe is connected to the Y shroud. so what i did is take a ball peen hammer and opened the to connect to the outer pipe. sorry no pic of the welding but here's what i did.
then i Tig the pipes together. it's my 1st semister so it's not the pretties but it's function.