Discussion Starter
•
#1
•
I had found a write up to do this already, but it was not correct so I decided to make my own. Hope it helps a few people out!
Here is my guide on how to properly convert your d16y8 automatic intake manifold to run a 2 wire IACV with just a few tools. As you likely already know all auto ex 96-00 civics run a 3 wire just like on the d16y7, and the holes are blocked off. Which is why I'm making this thread. Lets begin.
Tools needed:
Drill
Center punch
m8x1.25 tap
Drill bits - 11/16, 17/64, 11/32, 7/16
12mm wrench
Other tools can help aid in this task but that is a bare minimum list.
So take your 2 wire IACV and slap some grease on it like I did here, put some on the bolt hole that we will be tapping too. Bolt it to the manifold using the one existing hole that honda was kind enough to do for us.
You'll end up with this, a nice template to start with.
Now take your center punch and punch divets into the center of the IACV holes, this will help with drilling accurate holes and keep your bit from walking.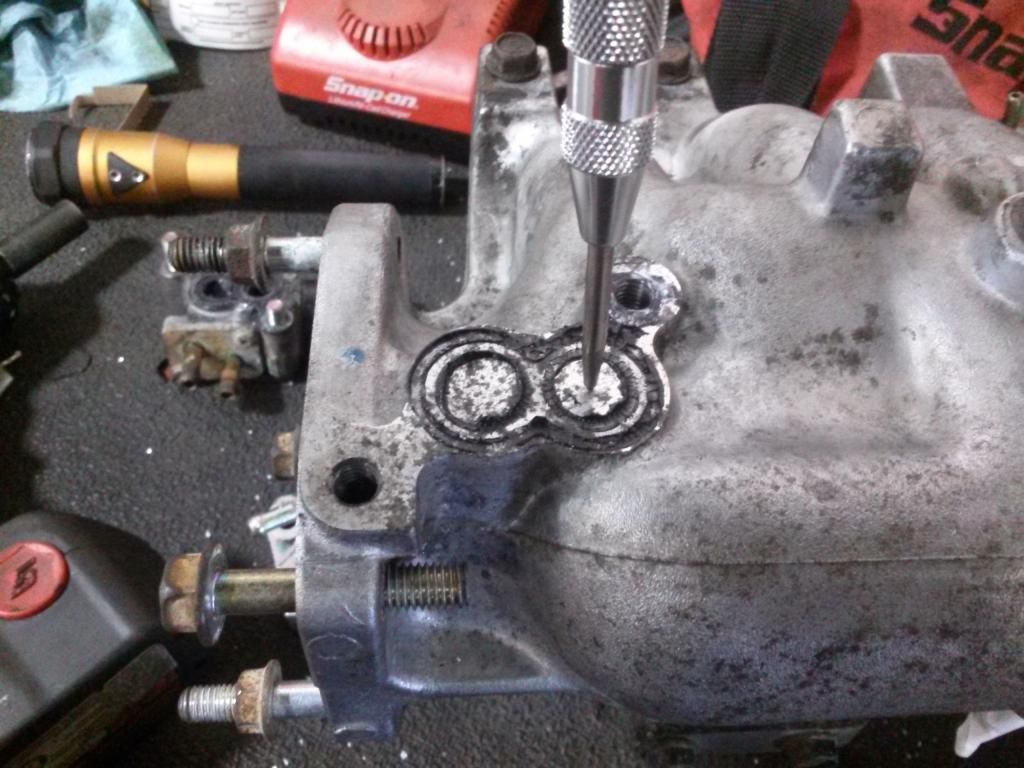 Next take your 11/16 drill bit and drill the pilot hole for the bolt hole you will be adding. After the pilot hole use the 17/64 drill bit to prepare the hole for the tap. I marked my drill bits with tape to make sure I didn't go too deep.
Next you will take your m8x1.25 tap and center it in your open hole. Make sure to apply some lubricant before starting. Start threading the tap into the hole, cleaning it about every 3 turns, until you bottom out.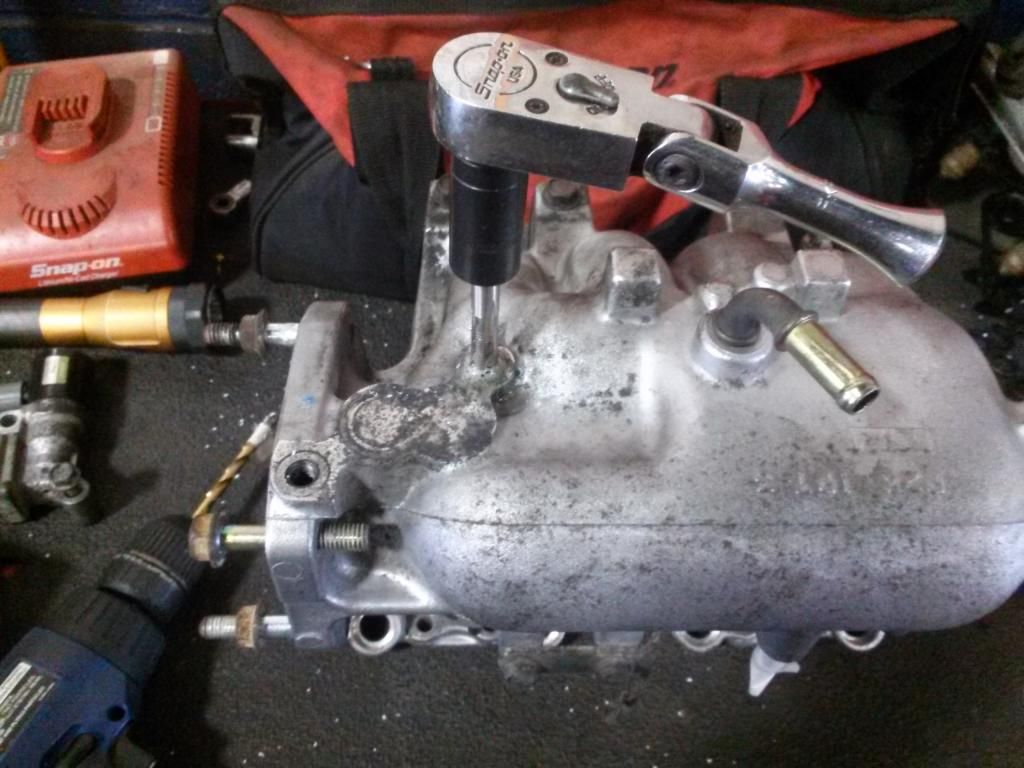 You will end up with this, a nicely threaded hole.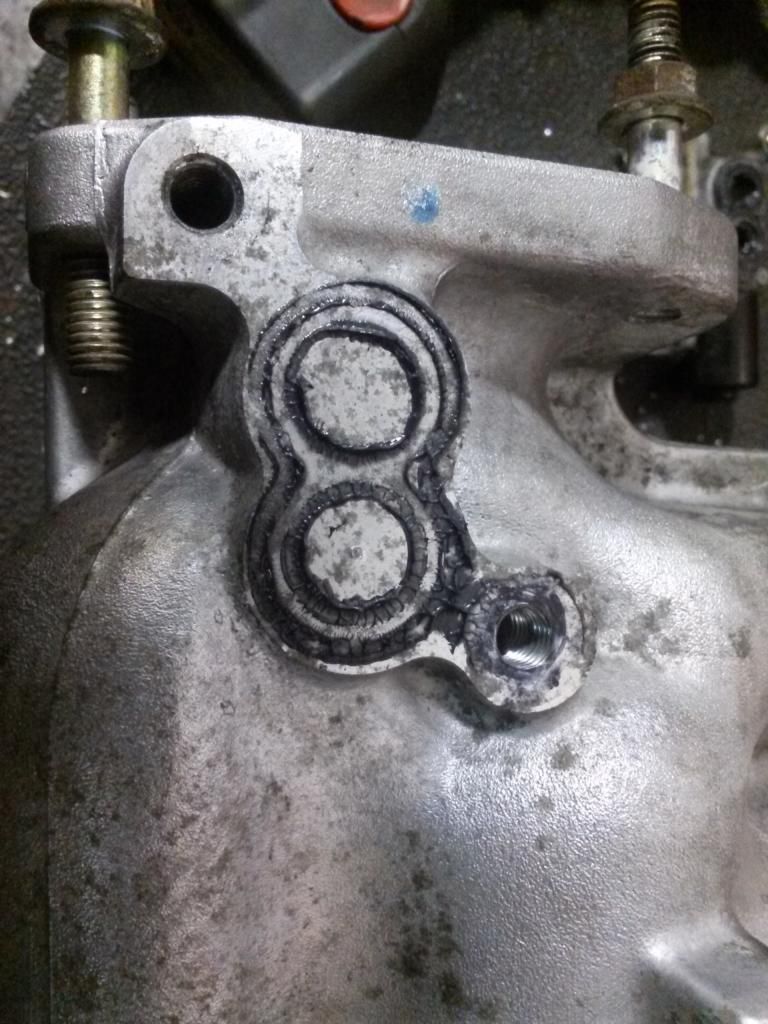 It took a few test fits to get my hole deep enough, I was being careful not to drill into the plenum, but after all said and done I went just about .490" deep.
Next we will drill the hole furthest from the throttle body, this is the easy one. Just drill it straight through into the plenum. I started with my smallest drill bit (11/16) and worked my way up to the largest (7/16). I appologize for not getting pictures of me drilling this hole, but this is the hole I'm taking about.