Well i been meaning to make this for a while now. Just havent gotten around to it till now.
Been in a rush the pass few days and when i check my oil i forgot to close the hood down all the way. Happen to my at less 2 times this week. The first time I caught it when i get to the first red light on my drive. But once i got on the free and see the hood moving so exited to close it. So i said it was time to make my light.
Ok now on to the diy.
Part list :
Hood Pin switch. (most of the time comes with your alarm. Or can be brought for like $3 online)
LED color of your own choice. (mines was red)
resistor for the led. ( i use 470k most of the time)
Solder and soldering iron
Tape
Cluster bulb holder. (got mines from my old ej1 that i installed el golw gauges on.)
Wire and connnectors
etc.. anything i might have forgotten but is pictured.
Now the steps :
First Mount the hood switch. Every car and person will do this different. So here is a pix of how i mounted mines.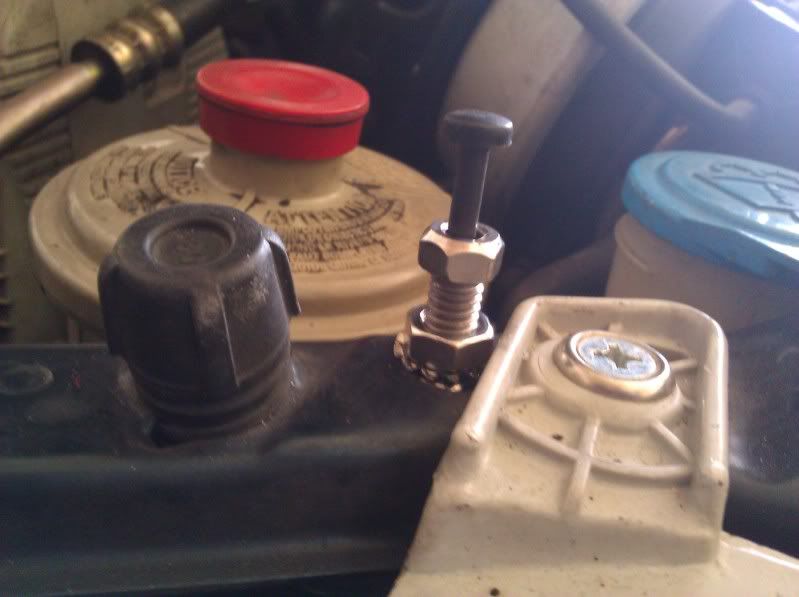 You have to adjust it so that when the hood is open/popped the switch will ground out.
I did a continuity from the switch to the battery and adjusted till it was right.
Next you need to run the wire from the hood switch wire into the cab.
(sorry no pictures but i just ran it on the driver side where the factory wires go in at.)
Now remove the cluster and go inside to the nice cold ac.
The Light :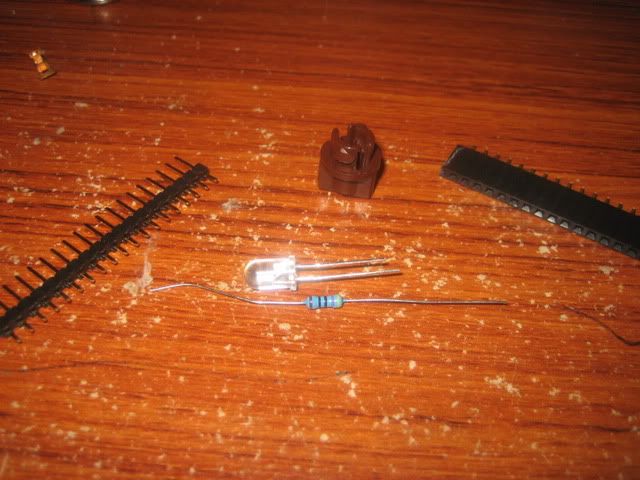 I de-pin a factory bulb holder. Simply pulled the little pins out.
Then i drilled a whole in the bottom.
This is the holder the brownish part.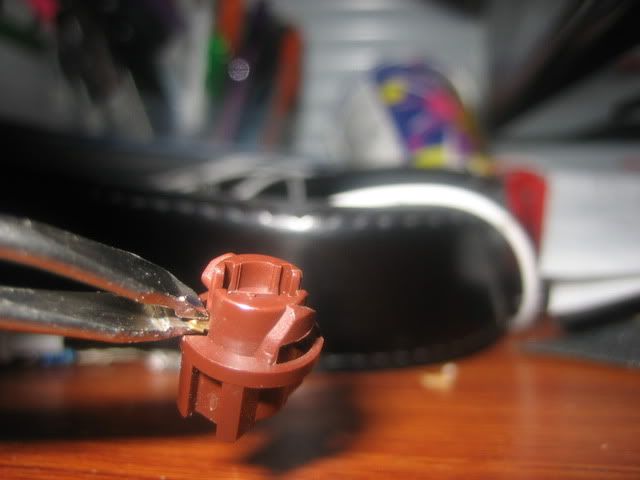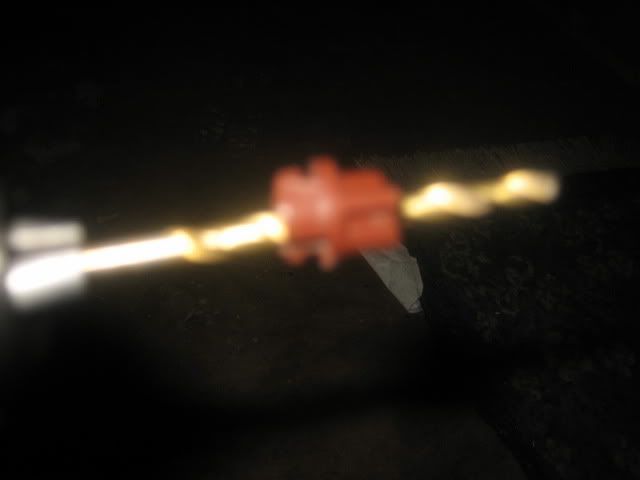 Got my led, cut the power leg down and solder the resistor to it. Then solder a wire to each leg. Taped each wire by itself.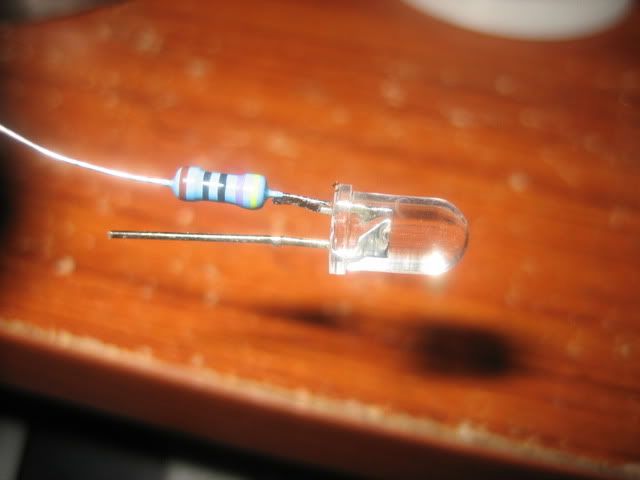 Now push the wires through the hole on the bulb holder. Should look like this.
I made a quick disconnect just in case i need to remove the cluster. You dont have to tho.
Well now the light is ready to go.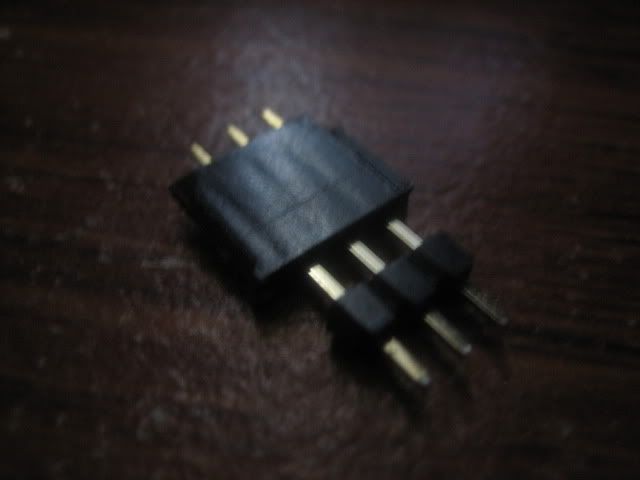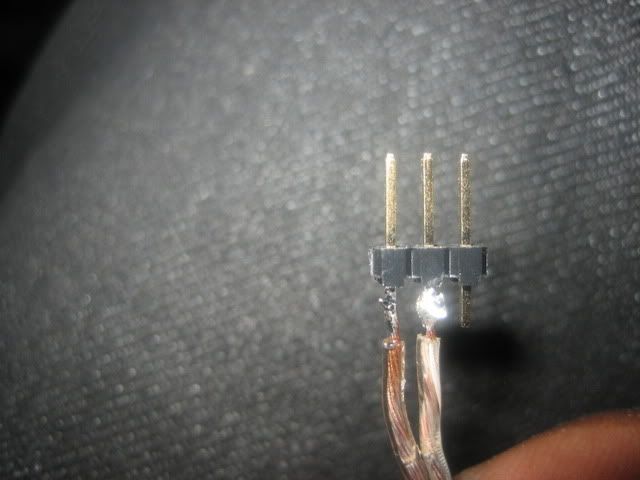 .....