Discussion Starter
·
#1
·
There are more than one way of doing this so if you don't like my method feel free to do your own.
This is just a write up of how I did it.
I installed them on a B16a manifold but I am sure this can apply to D/H/F series as well.
Benefits of K-series injectors according to the internet (no dyno proof yet?)
K20 injectors provide a better spray pattern.
More power.
Better fuel consumption.
Less detonation.
Obviously, a tune is required.
Disclaimer:
Do this at your own risk.
Parts list:
K20 injectors (in pics k20z4 FN2)
B16a intake manifold
B20B tall intake fuel rail (non-cast)
B20B tall intake fuel rail studs
B20B low intake injector seals ( any B/D seals should work as well)
Extra parts:
Fit AFPR
D16A9/B20B pulsator cap
Tools used:
14mm drill bit
Countersink bit
10mm spanner
8mm drill bit
So it's pretty simple.
Drill out the injector holes to 14mm and countersink them so the injector rubber fits in without tearing.
I drilled slowly and kept and eye on the depth so that all the injectors sit at the same height. I was not 100% accurate but the injectors do seal under pressure.
I thin drilled an 8mm hole for the "hook" on the injector to set the depth. Again I did this slowly and checked each one until I was happy.
B20B rail and k20 rail.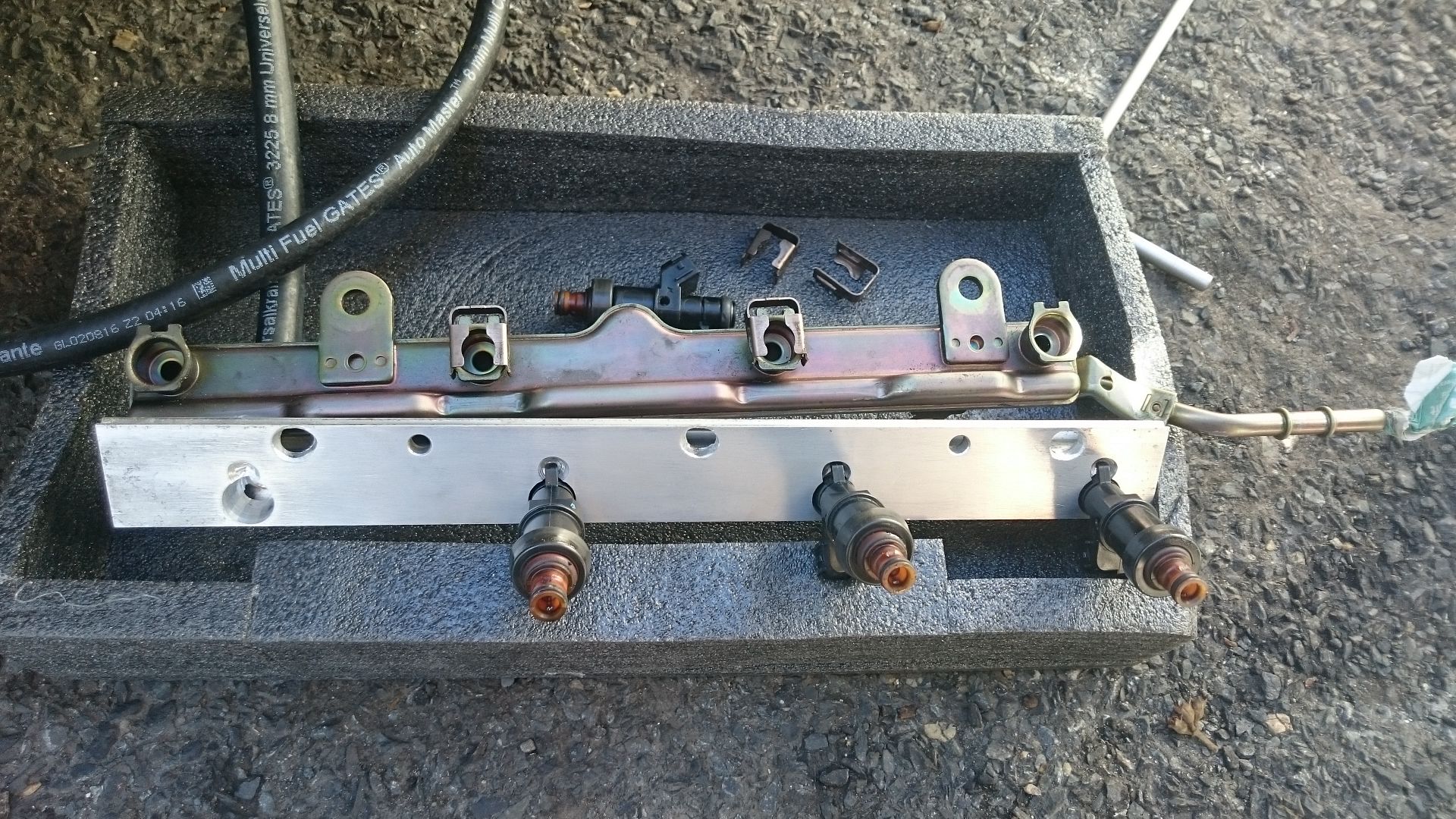 The fit. The injector ends it up against the manifold but don't fall though. Push them into the B-series injector seals as normal and they sit fine.
I forgot to take a pic of the ends....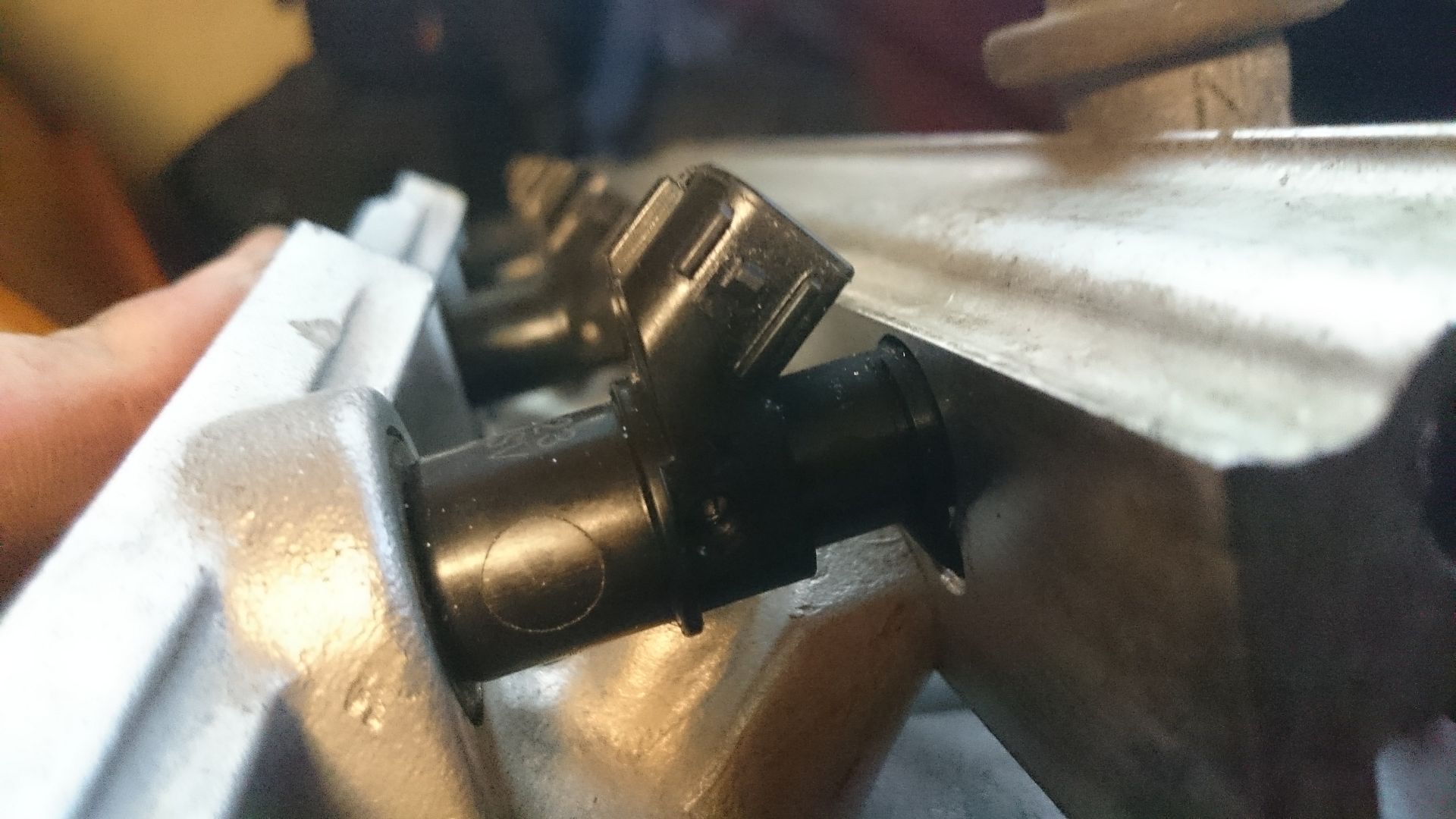 Remove the b16a studs as they are too long (left) and use the b20B stud (right)
Test run, make sure nothing leaks under the pressure. I put on about 45 psi.
Final fit. No leaks and my car runs well.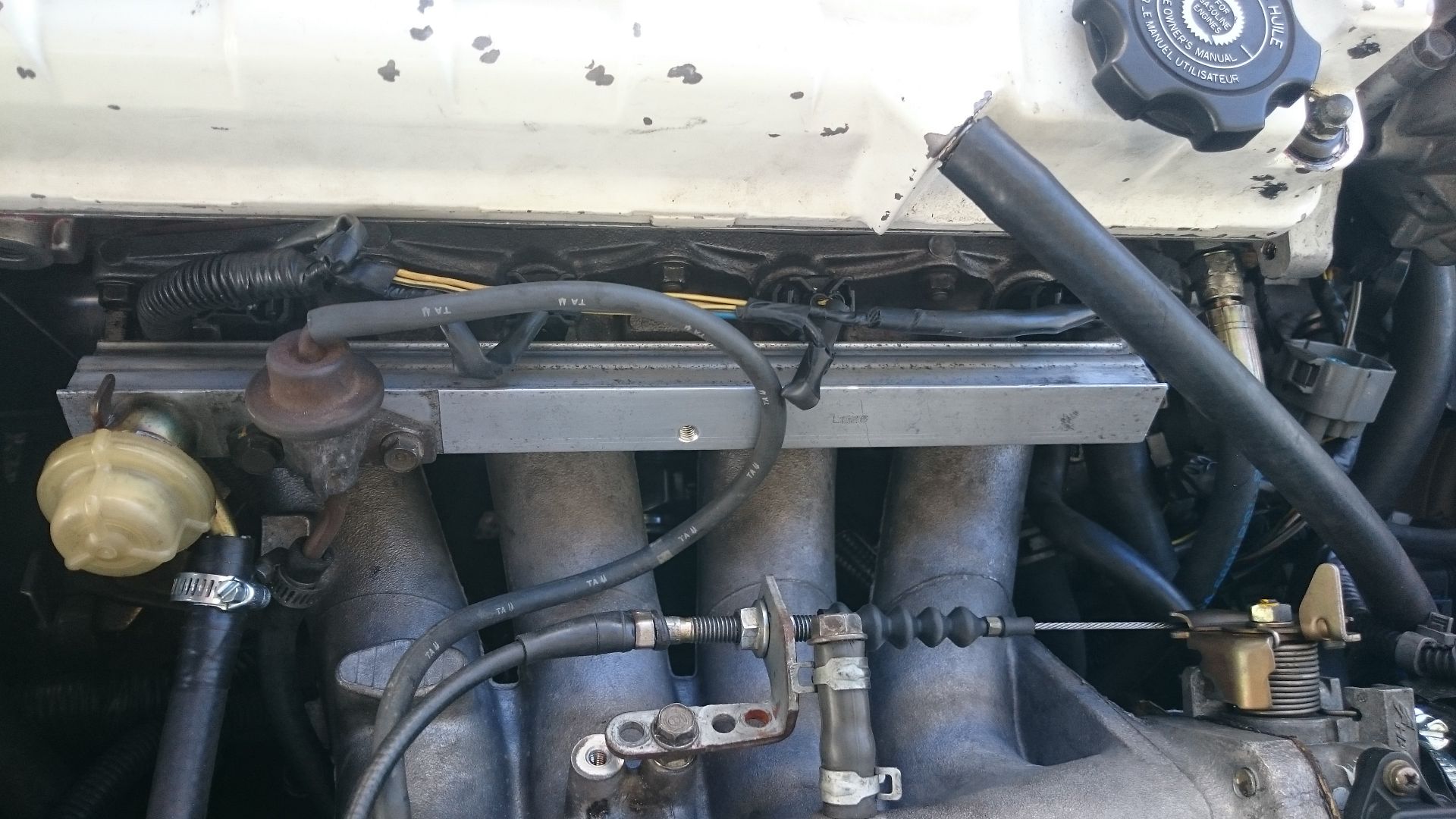 Enjoy 310cc goodness.