Discussion Starter
•
#1
•
Hi all.
For anyone tuned into my build thread this will be old news, but I figured I would do up one of these for anyone that might want to attempt something like this.
Having seen one or two DIY fan shrouds on the site I figured that this would make a great little project.
I don't have any aluminum big enough to cover the radiator all at once so I'm making it a slip-fit box style with two mirrored halves.
This is the material I have. Its plenty long, but isn't quite wide enough.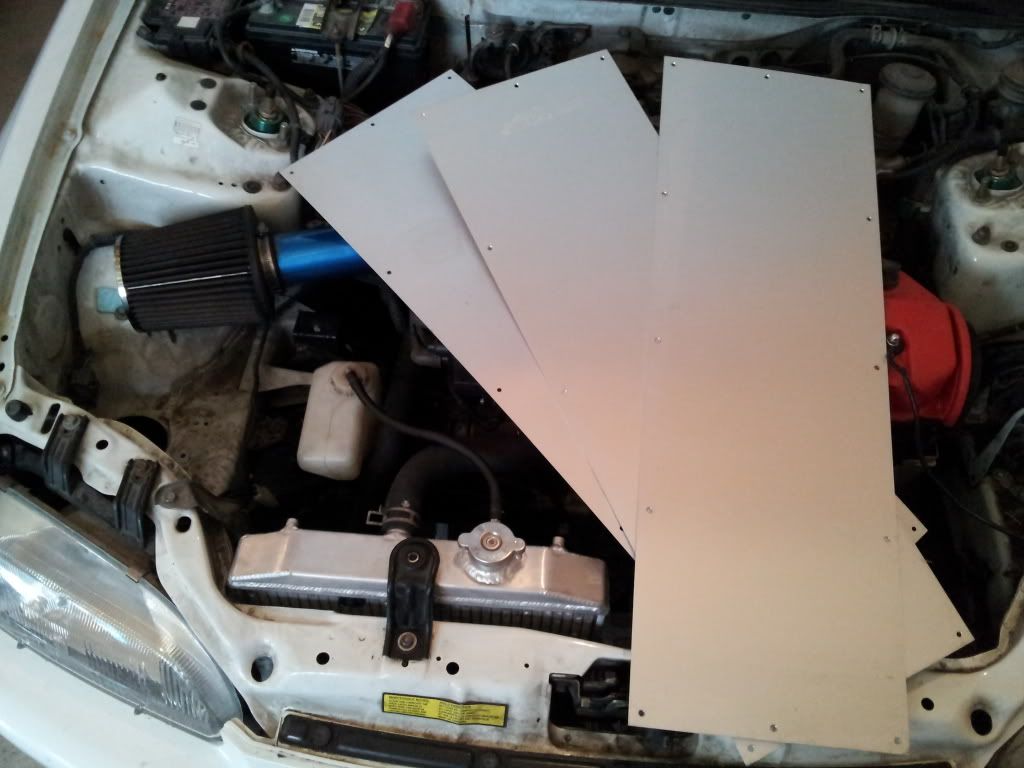 The design in my head was really simple, but required the metal to be notched and bent over like tabs on all the closed sides. I don't have a machine shop, and I wasn't keen on the idea of paying anyone to do it for me (would really kill the whole diY part of it.) So I did what anyone with scrap material and tools would do. I improvised.
Please try not to laugh.
Laid out my bends as lines with pencil then scored them with an olfa knife to promote a linear "fold." Clamped the material to a long piece of steady shelving board making sure the lines were dead even then went to town with a mallet. Worked slowly back and forth until it was folded over then pounded out towards the outer edge to smooth it down.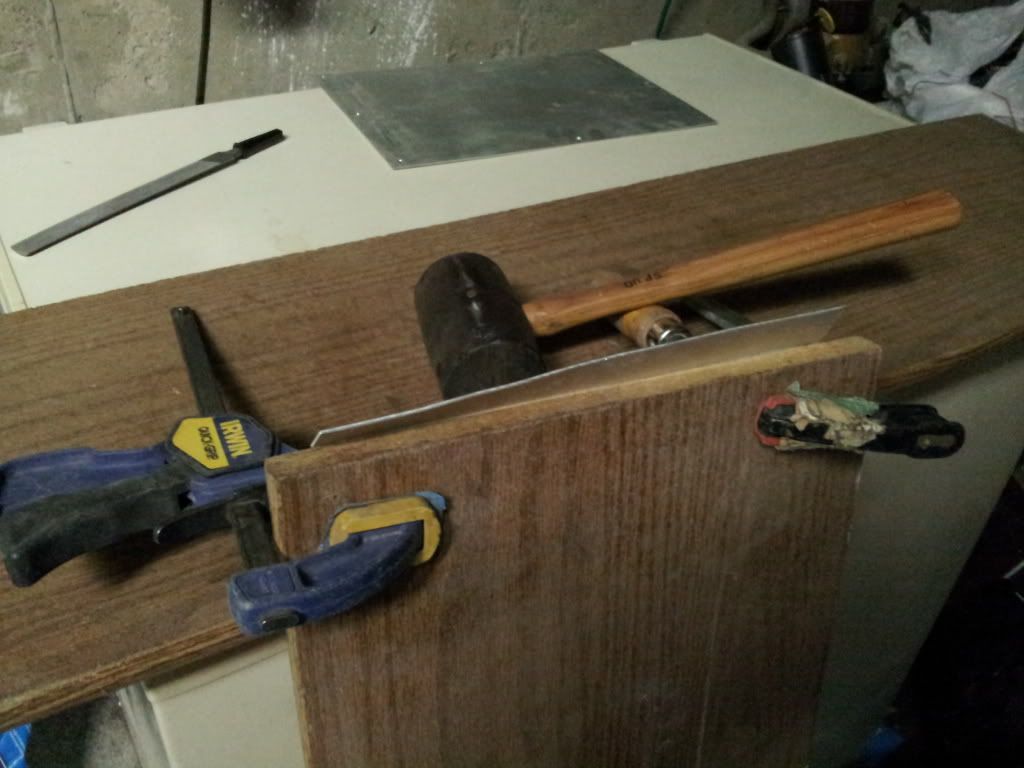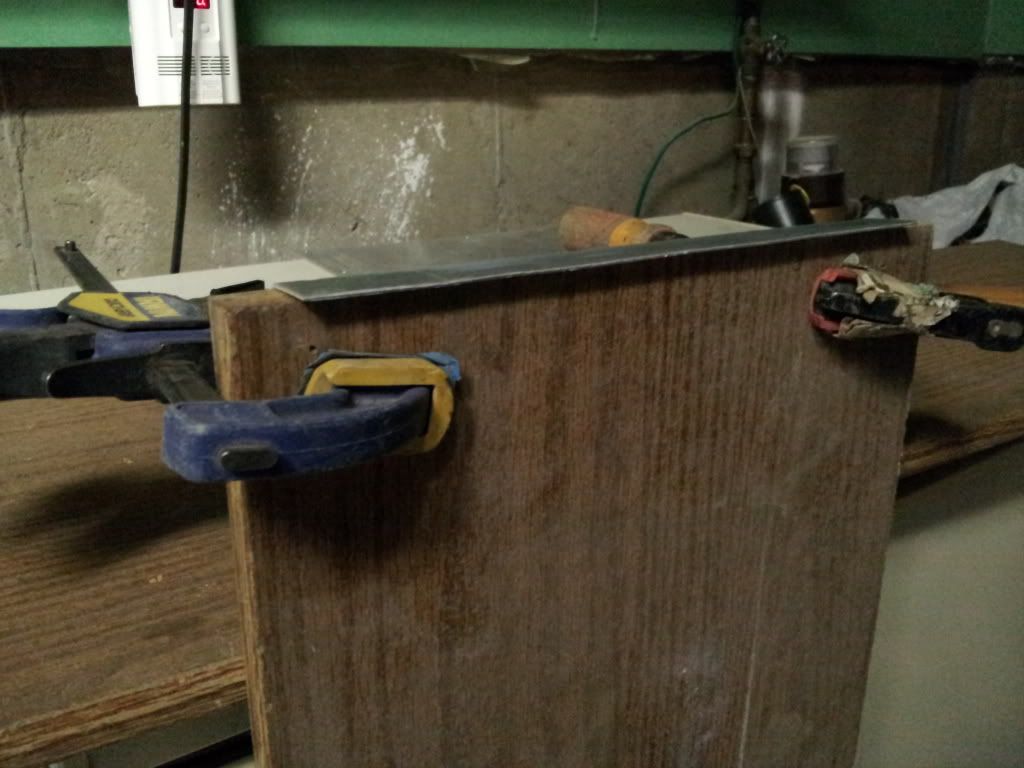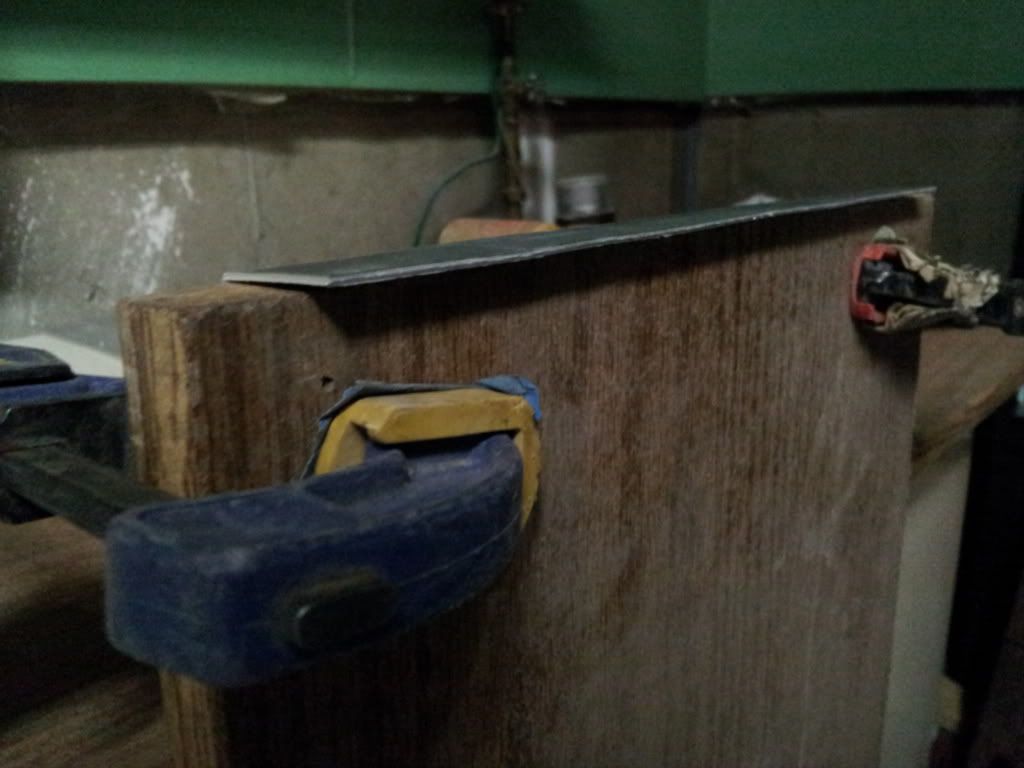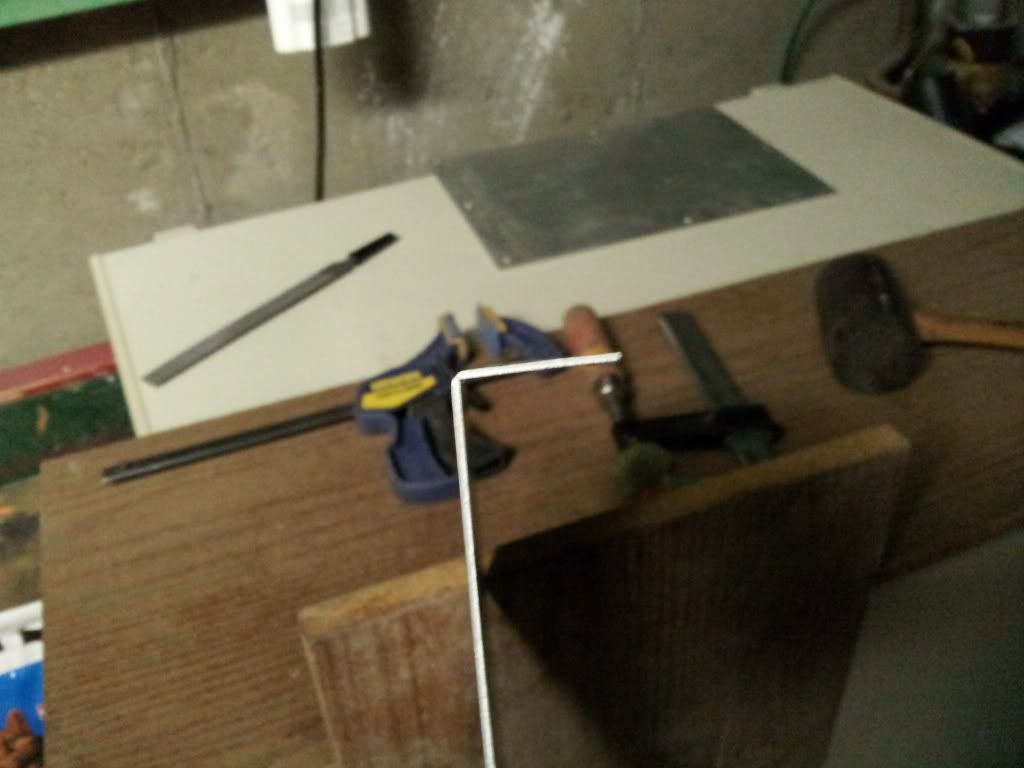 Turned out pretty decent, so I kept going.